Stay Tuned for 2017 NAPIBOWRIWEE! Official Dates: May 1-7, 2017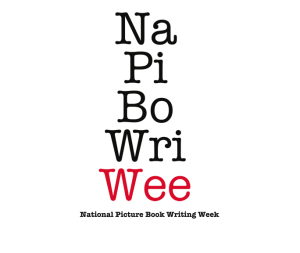 Hello! Welcome to the NAPIBOWRIWEE! This is the official home to the annual National Picture Book Writing Week, hosted by children's book author PAULA YOO.
Our event takes place May 1-7 every year. The official dates for the 2017 event:
MAY 1 to MAY 7, 2017
IMPORTANT WEBSITE NOTICE: This website will be on "hiatus" between July 1, 2016 to November 1, 2016. You will NOT be able to post comments during this time. This is to avoid potential spam attacks. 🙁 🙂 I will re-open the comments section and post updated breaking news blogs starting November 1, 2016 all the way through our next event on May 1-7, 2017.
Until then, feel free to explore our website. For more details, check out our ABOUT page. For more information on me, please visit my writer website here: http://paulayoo.com
You can also prepare for next year's event by stocking up on souvenirs like notebooks, mousepads, buttons, totes, coffee/travel mugs and T-shirts at our NAPIBOWRIWEE STORE here:
http://www.cafepress.com/paulayoonapibowriweeclassic
I'll start posting new information about our 2017 event and also Tweet about it. You can follow me on Twitter here: https://twitter.com/paulayoo
######
Until next year's event, as always, remember… HAPPY WRITING! WRITE LIKE YOU MEAN IT! 🙂