2020 NAPIBOWRIWEE: May 1 to May 7, 2020!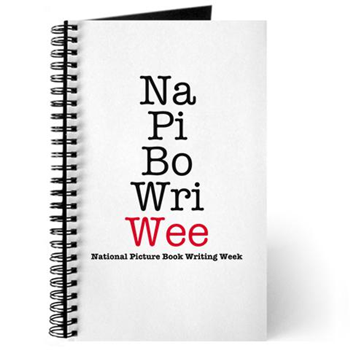 Thank you and congratulations to everyone who participated in my annual 2019 National Picture Book Writing Week this year! Special thanks again to our guest authors who donated their time, wisdom, and signed prize copies of their books to our participants!
And please don't be sad that this year's event is over. Because we'll be back again next year! Please visit my website in May 2020 when we will host another annual National Picture Book Writing Week!
The official dates for our 2020 NAPIBOWRIWEE are:
MAY 1 TO MAY 7, 2020
IMPORTANT WEBSITE NOTICE: This website goes on hiatus from now until early 2020. You can post comments on all blogs until Summer 2019 (date to be determined). (FYI: I shut the comments down until the next event to prevent website spammers.)
HOW CAN WE STILL KEEP OUR COMMUNITY GOING? We do have a FACEBOOK group that you can join. I decided that since many of you want to continue the dialogue about your writing, revision, and industry/publishing-related questions, we should continue that conversation on Facebook. Please join us here:
https://www.facebook.com/groups/109169309167365/
Although many of us only know each other via social media and this website, there ARE two opportunities to meet each other in person! I will be attending two children's book writing events this year.
HIGHLIGHTS WORKSHOP (June 14-16, 2019): I will be on the faculty for their upcoming workshop entitled, "BUILDING CULTURAL COMPETENCY IN TODAY'S CHILDREN'S PUBLISHING INDUSTRY: A WORKING SYMPOSIUM 2019." For more information, go here: https://www.highlightsfoundation.org/programs/1051/building-cultural-competency-in-todays-childrens-publishing-industry-a-working-symposium-2019/
SOCIETY OF CHILDREN BOOK WRITERS & ILLUSTRTORS (SCBWI) NATIONAL CONFERENCE (August 9-12, 2019): I will be attending the annual national SCBWI Conference in Los Angeles this summer. Hopefully we can have a NAPIBOWRIWEE reunion! Please note, one of our 2019 guest authors, ALICE FAYE DUNCAN will be on faculty at this conference, too! For more information, go here: https://www.scbwi.org/events/48th-annual-summer-conference-in-los-angeles-la19/
Please keep me posted on how your 7 picture books fare for the rest of the year. If there are any NAPIBOWRIWEE success stories, please let us know on Twitter with the hashtag #NAPIBOWRIWEE and by tagging me @paulayoo! You can also find me on Instagram @paulayoo, too!
And I'm on Youtube! Please subscribe to my channel here for all my fun violin videos and cat videos! https://www.youtube.com/user/PaulaYoo
And if you want, you can also follow my cat OREO and his baby siblings Beethoven & Charlotte here: https://twitter.com/oreothecatyoo
If you want souvenirs from our store, please visit it here: http://www.cafepress.com/paulayoonapibowriweeclassic
In the meantime, you can always keep up on all my books & TV & music adventures here at my main website: https://paulayoo.com
Well, that about wraps it up. I hope to see some of you this summer either at the HIGHLIGHTS WORKSHOP or at the annual SCBWI National Conference! And we will keep in touch on social media.
Until the next NAPIBOWRIWEE (May 1-7, 2020), as always, please remember… HAPPY WRITING! WRITE LIKE YOU MEAN IT!