NAPIBOWRIWEE – ON HOLD
APRIL 23, 2021: NAPIBOWRIWEE ON HOLD FOR NOW. Details below.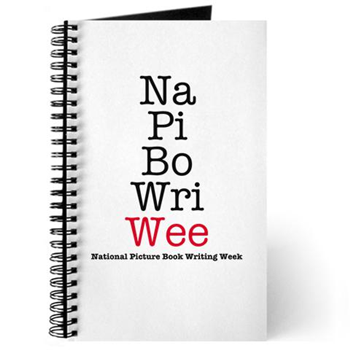 It has been my honor to have created and hosted our annual National Picture Book Writing Week (NAPIBOWRIWEE) in 2009, where for the past decade, we attempted to write 7 picture books in 7 days from May 1-7 in a nurturing writers' community. I am so proud of our success stories where many of you have gone on to become published picture book and children's book authors. Unfortunately, due to the 2020 pandemic and my work schedule, I have been forced to postpone this event indefinitely. I am currently busy working on several writing project deadlines including the April 20, 2021 launch of my latest book, FROM A WHISPER TO A RALLYING CRY: THE KILLING OF VINCENT CHIN AND THE TRIAL THAT GALVANIZED THE ASIAN AMERICAN MOVEMENT (Norton Young Readers/W.W. Norton & Co.). It may be awhile before we can re-boot this event. Until then, I encourage everyone to have your own #NAPIBOWRIWEE challenges… you can even pick and choose previous years' Guest Author blog posts for your inspiration! And our Facebook group is still active.
About NAPIBOWRIWEE: https://napibowriwee.com/about/
Past NAPIBOWRIWEE events/blogs: https://napibowriwee.com/blog/
NAPIBOWRIWEE Store: https://www.cafepress.com/paulayoonapibowriweeclassic
To stay in touch on our Facebook group: https://www.facebook.com/groups/109169309167365/
Follow me on Twitter: https://twitter.com/paulayoo
Follow me on Instagram: https://www.instagram.com/paulayoo/
My website: https://paulayoo.com
For more information on my new book: https://wwnorton.com/books/9781324002871
I wish everyone continued good health and strong spirits during this time. Thank you for participating with me from 2009-2019! HAPPY WRITING! Until the next #NAPIBOWRIWEE, as always, please remember… WRITE LIKE YOU MEAN IT. xo
Sincerely and with love & gratitude,
Paula Yoo
April 23, 2021