Welcome to NAPIBOWRIWEE 2.0 – A New Website!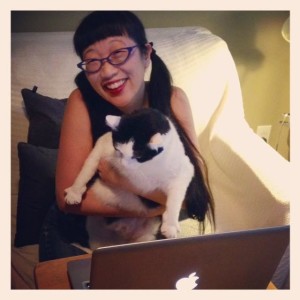 Welcome to the NEW website for my annual National Picture Book Writing Week, AKA "NAPIBOWRIWEE"! Official link: https://napibowriwee.com
This is the new home for those of you who participate in my annual NAPIBOWRIWEE event. Please follow me on Twitter @paulayoo for updates. You can also join our Facebook group, too. This year's NAPIBOWRIWEE will be May 1-7, 2016 with lots of fun writing advice blogs plus Q&A's with some special guests. Keep visiting this website and my Twitter for future details!
The original NAPIBOWRIWEE site was at my own author website, http://paulayoo.com/category/napibo/  This link will now serve as an ARCHIVE for the past 2009 to 2015 NAPIBOWRIWEE events. From now on, all future NAPIBOWRIWEE events, starting with May 1-7, 2016 will be at THIS WEBSITE ONLY.
What is National Picture Book Writing Week? Well, it was started back in 2009 by yours truly as a fun way to inspire myself to stop procrastinating. I challenged myself to write 7 picture books in 7 days. The goal was simply to write rough first COMPLETED drafts of several story ideas I had been kicking around but had procrastinated on actually writing them. I was inspired by the famous National Novel Writing Month "NaNoWriMo" event (http://nanowrimo.org), and so I decided to do my picture book version of it! I invited everyone to join me on my challenge. To my surprise, the first year of "NAPIBOWRIWEE" went viral immediately. Hundreds of people from all over the country and the world (from as far away as Australia, France, Hong Kong and Egypt!) participated.
As a result, for the past 7 years, every May 1-7, we celebrate the art and craft of picture book writing by challenging ourselves to write 7 full first drafts of books 7 days in a row. Of course it takes much longer than ONE day to write a picture book – I personally consider picture books to be the  most challenging of all children's book genres. The actual point of this event is just to combat procrastination. Anyone can come up with an idea for a picture book. But not everyone can actually FINISH a picture book draft. At the end of the week, hopefully everyone has 7 full first rough drafts that they can then revise over the rest of the year until at least one of these drafts ends up becoming a solid book.
Until May 1, 2016, you are welcome to brainstorm picture book ideas and even outline or take notes/research on your book ideas. But NO WRITING. The only first draft writing you are allowed to do is from May 1-7, 2016!
Unlike my old website, you do NOT have to register to comment on this blog. You can just comment away! 🙂 It's all pretty user friendly. If you have specific questions, please use the CONTACT page to reach me. I will do my best to help answer your questions.
For those of you who have never participated before, the "rules" of NAPIBOWRIWEE are simple. You just write every day! And then post comments on each daily blog with details of how your day went! I will collect everyone's names via the comments section and choose winners at random in a contest drawing. Winners will receive signed books from ME as well as guest authors plus fun souvenirs from our official NAPIBOWRIWEE store!
You do NOT have to submit your manuscripts to me! I don't want to read anything, I'm too busy! LOL! Instead, we go by the honor system. I believe you. And don't feel badly if you cannot finish 7 picture books in 7 days… I am happy if you just TRY! I myself have not finished all 7 books in 7 days in certain years past, so we're all in this together! 🙂
Until NAPIBOWRIWEE begins in May, you are welcome to stop by our official NAPIBOWRIWEE souvenir store! We have coffee mugs, travel mugs, tote bags, mouse pads, journals, and buttons! The store link is: http://www.cafepress.com/paulayoonapibowriweeclassic
So stay tuned for more details about our special guests for this year's NAPIBOWRIWEE. Until then, you can read the archived blogs from 2009-15 by clicking on the ARCHIVE tab on my home page or go directly here:  http://paulayoo.com/category/napibo/
Please follow me on Twitter @paulayoo for more breaking news. I will continue to post updated blogs with more information throughout the spring as we get closer to May 1-7, 2016.
Until the next blog… HAPPY WRITING! WRITE LIKE YOU MEAN IT! 🙂