2019 NAPIBOWRIWEE: May 1 to May 7, 2019!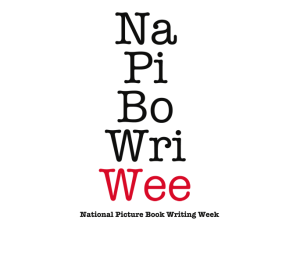 We had a very successful 2018 National Picture Book Writing Week this year! Thanks again to everyone who participated in my annual NAPIBOWRIWEE and to our special guest authors.
Please visit my website again in May 2019 when we will host another annual National Picture Book Writing Week!
The official dates for our 2018 NAPIBOWRIWEE are:
May 1 to May 7, 2019
IMPORTANT WEBSITE NOTICE: This website goes on hiatus from now until early 2019. I will post new updates in 2019 before our May 1-7, 2019 event. You can post comments until June 1, 2018. (FYI: I shut the comments down until the next event to prevent website spammers.)
Please keep me posted on how your 7 picture books fare for the rest of the year. If there are any NAPIBOWRIWEE success stories, please let us know on Twitter with the hashtag #NAPIBOWRIWEE and by tagging me @paulayoo!
If you want souvenirs from our store, please visit it here: http://www.cafepress.com/paulayoonapibowriweeclassic
In the meantime, you can always keep up on all my books & TV & music adventures here at my main website: http://paulayoo.com
You can also keep up with our official FACEBOOK page:  https://www.facebook.com/groups/109169309167365/
You can also keep following me on Twitter @paulayoo for future NAPIBOWRIWEE updates.
And I'm on youtube! Subscribe to my channel here for all my fun violin videos and cat videos! https://www.youtube.com/user/PaulaYoo
And if you want, you can also follow my cat OREO and his baby siblings Beethoven & Charlotte here: https://twitter.com/oreothecatyoo
Until 2019, as always… HAPPY WRITING! WRITE LIKE YOU MEAN IT!