Get ready, get set for 2016's NAPIBOWRIWEE!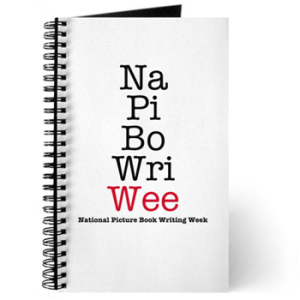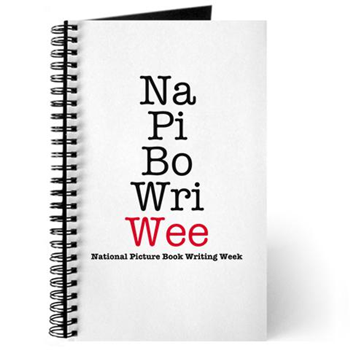 Can you believe it's only a few days until the start of our eighth annual NAPIBOWRIWEE (National Picture Book Writing Week)?! Are you ready? Are you nervous? Excited? All of the above? Good! I promise, we will have a blast. 🙂
Just a quick pre-NAPIBOWRIWEE blog to remind everyone about what's happening this year…
NAPIBOWRIWEE BASIC "RULES"
From Midnight May 1st (your time zone) to 11:59 PM May 7th (your time zone), you must try to write 7 picture books in 7 days. We go by the Honor Code, so you do NOT need to send me any "proof." Please participate daily by posting a comment in my blogs. I will keep track of everyone's names and put them all in a hat for a fun contest prize random drawing on May 8th. You are allowed to BRAINSTORM IDEAS, RESEARCH and even OUTLINE before May 1st. But absolute NO MANUSCRIPT WRITING until the big day! 🙂
For more details on this entire event, please visit the ABOUT section of my website here: https://napibowriwee.com/about/
NAPIBOWRIWEE 2016 BLOG SCHEDULE
I will post a daily blog every single day at 9:00 AM (EST)/6:00 AM (PST) from May 1-8. This blog will include live thoughts and updates from yours truly, along with a guest (or two!) Q&A to help inspire everyone. Our guests include picture book authors, illustrators, book editors and book agents!
The scheduled Guest Q&A blogs are listed below. Each author has graciously offered an autographed book as one of our prizes. Thank you Glenda, Gwendolyn, Sylvia, Jill and Penny! We also have an autographed print from Shirley and a free writing class in July from Jodell! Thank you!
May 1 – My Welcome introductory blog plus a Q&A with Lee & Low Books editor JESSICA ECHEVERRIA
May 2 – Q&A with picture book author GLENDA ARMAND
May 3 – Q&A with picture book author GWENDOLYN HOOKS
May 4 – Q&A with picture book author/artist SYLVIA LIU
May 5 – Q&A with book agent TRICIA LAWRENCE of the ERIN MURPHY LITERARY AGENCY
May 6 – Q&A with picture book authors JILL ESBAUM and PENNY PARKER KLOSTERMANN
May 7 – Wrap-up blog and more prize announcements, including a FREE writing class starting July 11, 2016 with JODELL SADLER, founding agent of Sadler Children's Literary, owner of KidLit College and Pacing Picture Books to WOW, and a beautiful original print from children's book illustrator SHIRLEY NG-BENITEZ!
(Special note: If you would like to be considered for Jodell's class and you are available for its start date of July 11th, please mention this in the comments. I will be doing a separate drawing for her class.)
May 8 – 2016 NAPIBOWRIWEE CONTEST WINNERS REVEALED! I will draw names from a hat at random for autographed books from our guest authors, original print from one of our illustrators, and a free writing class from Jodell Sadler, and of course my own autographed books and prizes from our NAPIBOWRIWEE SOUVENIR STORE!
######
So that's it! See, that was easy, wasn't it? Don't you feel more relaxed? 🙂
Feel free to stop by our NAPIBOWRIWEE SOUVENIR STORE if you want a notebook, button, mousepad, coffee mug, travel mug, tote bag or T-shirt to get you in the mood! 🙂 http://www.cafepress.com/paulayoonapibowriweeclassic
Remember to follow me on Twitter @paulayoo and join our FACEBOOK group! I will tweet daily and do my best to reply to everyone's comments every day on my blogs. Please note – if I don't reply to your comment, rest assured, I read it and am probably just swamped with my own writing! But I read everything and love everyone's participation. Thanks again for joining me on this fun adventure!
If you would like to find out more about my books, please visit my other website here: http://paulayoo.com
Until May 1st, I hope everyone has a restful few days. You're gonna need it because we will be working hard for the next seven days! 🙂 As always, remember… HAPPY WRITING! WRITE LIKE YOU MEAN IT! 🙂