NAPIBOWRIWEE DAY 4 – Meet Children's Book Author & Artist Sylvia Liu!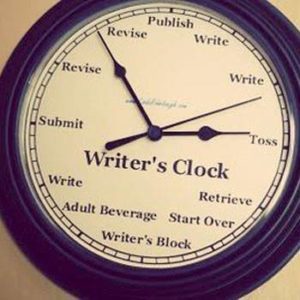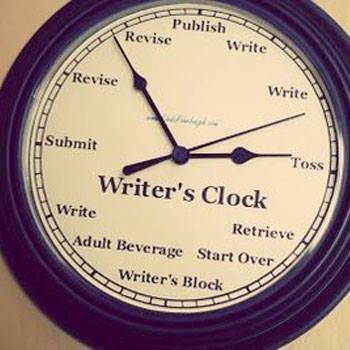 Welcome to NAPIBOWRIWEE DAY 4!
Hello? Anyone there? 🙂 LOL This is usually the day that some folks, MYSELF INCLUDED, start to feel fatigued. The first 3 days can be fun and exciting, but when Day 4 and 5 happen, for some reason, it really sinks in… WE ARE TRYING TO WRITE 7 PICTURE BOOKS IN 7 DAYS. WHY? WHY DID WE AGREE TO TRY THIS? WHAT IS WRONG WITH US?!!! 😛 🙂 LOL!
But I promise you, the rewards will be awesome by Day 7! You gotta PUSH through the hump days of #4 and #5. You can do it!
For my Day 3, I was lucky and still had another less hectic work day. So I did write another music-themed book. (To recap – I didn't have time to prepare ideas/research/outline so I'm among the folks "winging it" this year. My organization is to do a THEME, so every day I'm trying to come up with a music-themed picture book.) Given that I wrote an orchestra book yesterday, it influenced me to come up with a cute idea for 5 cats who play different violin styles, since I play violin and do a bunch of different musical styles. It wasn't the best draft because I was a little burned out today and failed to turn it into a poetry book. Instead, it started off as a poem and slowly petered out into a very basic prose book. But the images were there, and I now think – it might work BETTER as prose instead of poetry because I'm not so locked into the strict meter/rhyme of poetry, and neither are these styles of music! So hey! #PoetryFailure turned into #ProseVictory! 🙂
This is what I love about this event every year. You NEVER know what might happen as you write. It's like being part of a comedy improvisational troupe or a jazz band where who knows WHAT might happen during your solo! 🙂 I'm curious if anyone else had a day where what you STARTED off writing turned into something TOTALLY DIFFERENT in the end. Let me know!
Since I promoted a healthy STAND WHILE YOU WRITE blog yesterday, I thought I'd include one more health-related suggestion… NIGHT VISION FOR YOUR COMPUTER AND PHONE.
Paula's NAPIBOWRIWEE Health & Technology Writing Tip: Download night time vision apps for your phone and computer for night time writing to ease eye strain and to avoid disruption of melatonin which can lead to insomnia and other health issues.
Many of us own smart phones. I've been reading these articles about how we are so addicted to our phones that we will use them IN BED before falling asleep. I am guilty of playing SOLITAIRE on my iPhone before bed. LOL! 🙂 But this article reminded me that it's a bad habit because the bright "blue light" of your technology DISRUPTS your body from making melatonin, and as a result, you have a harder time falling asleep which can lead to a whole host of other health issues.
So the Apple iPhone folks now have a NIGHT SHIFT option on your  iPhone (if you have the latest operation system). There are also apps available. Here's more information on that:
http://www.independent.co.uk/life-style/gadgets-and-tech/news/ios-93-how-to-switch-on-night-shift-the-iphone-mode-meant-to-help-people-go-to-sleep-a6956846.html
I then wondered if there was something for my LAPTOP because as a working writer, I tend to write long hours into the night. And staring at the BLUE LIGHT from my screen late at night can be harmful. So I found out about this!
I also read this article – if you have time, PLEASE read this article link below. It's all about how this app works on your computer to help you lessen eye strain and avoid insomnia from writing late at night…
http://www.techinsider.io/flux-review-2015-10
YOU GUYS!!!!!! I literally downloaded this FLUX app for my laptop and started using the iPhone Night Shift just last week, and I SWEAR TO YOU… I suddenly was able to fall asleep much faster and woke up every morning MUCH MORE REFRESHED. I wasn't groggy when I woke up! I had NO idea how much the "blue light" from my iPhone and computer were disrupting my sleep!
It takes awhile to get used to the FLUX light for your computer because as the sun goes down, your computer screen starts to turn this odd rosy pink orange hue. But trust me, be patient and stick with this because it REALLY saves your eyes. I did an experiment and switched to NORMAL view halfway through the night, and it was like I suddenly looked directly into the sun. Ugh! It was shocking – I had no idea how much I was straining my eyes this whole time.
So that is my health and technology tip for today! 🙂
And now without further ado… let's welcome our GUEST AUTHOR & ILLUSTRATOR for Day 4! Meet SYLVIA LIU! This blog is also part of her LIVE BLOG TOUR. For more info on that:
http://www.kidlit411.com/2016/04/Kidlit411-Author-Sylvia-Liu-Blog-Tour.html
Our guest author SYLVIA LIU has graciously donated an autographed copy of her latest book for our NAPIBOWRIWEE participants. I am collecting everyone's names in the COMMENTS section each day and will choose a winner based on a random prize drawing! Please visit my blog on May 8, 2016 (9:00 AM EST/6:00 AM PST) to see who won her book!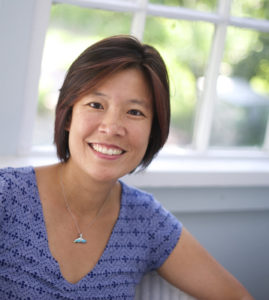 SYLVIA LIU BIO
Sylvia Liu is an environmental lawyer turned children's author and illustrator. A MORNING WITH GRANDPA, illustrated by Christina Forshay (Lee & Low Books, May 2016) is her debut picture book. She was spent a decade protecting the environment at the U.S. Department of Justice and the nonprofit group Oceana, and now she paints, draws, and writes for children. She lives in Virginia Beach, Virginia, with her husband and their two daughters. Visit her portfolio at www.enjoyingplanetearth.com, her blog at www.sylvialiuland.com, and her kid lit resource site, www.kidlit411.com.
Be sure to follow her 2016 Blog Tour here: http://www.kidlit411.com/2016/04/Kidlit411-Author-Sylvia-Liu-Blog-Tour.html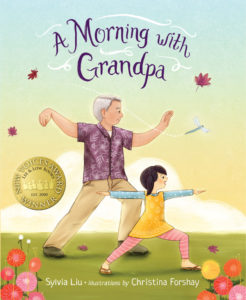 A MORNING WITH GRANDPA, by Sylvia Liu, illustrated by Christina Forshay (Lee & Low Books, May 2016)
Mei Mei eagerly learns tai chi from her grandpa (Gong Gong), but does it with her own flair. When it's her turn to teach Gong Gong yoga, he is not as flexible as she is. Though they have different styles, Mei Mei and Gong Gong enjoy each other's company while learning new things together.   
A MORNING WITH GRANDPA won the New Voices Award by Lee & Low Books. It has received some good reviews from Kirkus Reviews ("Liu scores with a sweet story about the joys of intergenerational relationships") Publisher's Weekly ("a charming outing"), and others.
Q&A WITH SYLVIA LIU
Q: What inspired you to write or illustrate picture books?
A: I started out as an illustrator, which was already a second career (my first was public interest environmental law). Several years after I began my illustration journey, I decided to write my own stories. One thing led to another and I became an author too. I have written since an early age, from journals, to journalism, to legal briefs, so creative writing was a natural evolution.
Q: Do you write in any other genres? If so, what?
A: I also write chapter books and middle grade.
Q: What do you like most about picture book writing versus other genres?
A: Writing a novel involves mastering the techniques of storytelling and writing (such as plot, character, dialogue, POV), while picture books are all of that, but condensed into about 500 words. Writing a picture book is like a puzzle and a poem, where I try to tell a story using the most beautiful yet economical words.
Q: Tell us about your first published book – what inspired the idea?
A: My dad inspired me. He has practiced tai chi since I was young. He also practices  qi gong, a Chinese practice that involves breathing and moving one's qi, or energy, around the body. The first draft was about a grandfather who teaches his granddaughter both qi gong and tai chi. It eventually turned into A MORNING WITH GRANDPA with Gong Gong (Grandfather, in Chinese) teaching Mei Mei (Little Sister) tai chi and she teaching him yoga.
Q: If you weren't a writer/artist, what would you be?
A: Does it have to be something I'm qualified to do?
When I was young, I wanted to be a colonist on Mars. Later, a forest ranger. Now I'd be a marine biologist. I'd love to spend my days on a boat, diving and exploring the oceans.
Q: Tell us something about yourself that most people don't know.
A: When I was about nine, living in Caracas, Venezuela, we experienced an alien-invasion scare. Rumors flew that aliens had landed in the city, and the way to distinguish them from people was that the whites of their eyes would be yellow. The city, which was a valley a kilometer above sea level surrounded by mountains, would be inundated by a giant tidal wave. The tsunami was set for a specified date in August. As preposterous as this sounded, people were truly scared. The city became a ghost town. People took off from work and fled to the countryside, and even some of our friends' families took the opportunity to leave the country and visit the States (what ex pats call the U.S.). My cousin who was visiting at the time thought we were all crazy. I can see why magical realism is found in Latin American literature.
Q: If you could give one piece of writing advice for our NaPiBoWriWee participants, what would it be?
A: Write for yourself, for fun, or for others, but not for publication. Don't let your goal of being published rob the joy of why you began in the first place. For me, creating something that didn't exist before, delighting a child, and sharing something true is why I came to children's writing and illustrating.
Q: There's been a growing demand for more diversity in children's book publishing. What are your thoughts on that, if any?
A: As the New Voices Award winner from Lee & Low Books, I am very grateful that publishers like Lee & Low actively seek new talent from underrepresented groups.
We still have a long way to go, but I'm heartened that people are more receptive of the need for diverse voices through the work of groups like #WeNeedDiverseBooks. As others have described, books are mirrors and windows—mirrors that reflect ones own experience and windows that show others' experiences. It's so important for children to see both themselves and others in the books they read, not only to be exposed to the diversity of cultures, but to understand the common humanity we all share.
Q: There's been increasing pressure for writers to be active on social media. Are you on social media? If so, where can your readers reach you? Has social media helped your writing journey and career? Any advice for writers who might feel overwhelmed by the social media "burden"?
A: I owe so much of my writing journey to social media:
(1) I've met so many incredible people in the kid lit community, including my online picture book critique group, the Penguin Posse. We have been together for three years, and they have been my rock throughout this wonderful journey.
(2) Two years ago, my critique partner Elaine Kiely Kearns and I started a resource website for kid lit authors & illustrators, Kidlit411. Last year, it was named among the 101 Best Websites for Writers by Writers Digest. With our companion Facebook page, we've developed a thriving community who shares information, camaraderie and support.
We feature an author or illustrator each week, and this has been a great way to network and meet so many talented creators. Through Kidlit411, I've gotten to know so many people in the community who are happy to support and help celebrate my book release.
As for advice, your first priority should be to write or illustrate the best book you can. Social media takes time and can distract, but it is worth connecting with others and generating buzz for your books.
The key to social media is not to use it as your personal billboard. No one enjoys doing or receiving that. Find a community of fellow writers and get to know them and eventually you'll find your tribe who will want to support your journey.
Readers can reach me in any of these interwebby ways:
Website:  www.enjoyingplanetearth.com
Blogs: www.sylvialiuland.com and www.createoneaday.blogspot.com
Twitter: @artsylliu
Facebook: www.facebook.com/ArbySylviaLiu
Goodreads: https://www.goodreads.com/author/show/14725184.Sylvia_Liu
I can also be found on Linked In, Pinterest, Instagram, Tumblr, Google+, and LibraryThing (yes, I'm a bit of a social media junkie).
Thank you so much for having me, and for being a part of the blog tour for A MORNING WITH GRANDPA. The rest of the blog tour schedule can be found on Kidlit411 and http://www.kidlit411.com/2016/04/Kidlit411-Author-Sylvia-Liu-Blog-Tour.html
######
Thank you SO much Sylvia for participating in our NAPIBIRWRIWEE 2016! I love how she has led such an interesting life – who knew she was originally a lawyer turned illustrator turned author? I think it's inspiring that so many of our guest authors started out in one field and eventually found their way to writing via unique paths. I also highly recommend you bookmark her incredible resource website: http://www.kidlit411.com It's fantastic and a great resource for writers and illustrators.
Stay tuned for my May 8th blog announcing who won Sylvia's book! 🙂
Well, good luck guys… this is the Big Hump Day! Can you survive Day 4? 🙂 I KNOW you can! Once you make it through the half-way point, you will be able to see the finish line! 🙂
Tomorrow, our Day 5 Blog will feature… amazing literary agent TRICIA LAWRENCE of the ERIN MURPHY LITERARY AGENCY! Stay tuned for some industry advice from the Terrific Tricia! 🙂 This blog will post on Thursday May 5th at 9:00 AM EST/6:00 AM PST.
Until the next time… HAPPY WRITING! WRITE LIKE YOU MEAN IT! 🙂