NAPIBOWRIWEE DAY 7 – Meet Agent/Writer/Mentor Jodell Sadler & Illustrator Shirley Ng-Benitez!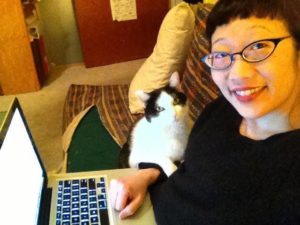 WELCOME TO NAPIBOWRIWEE DAY #7!!!!!!!!!
Yes, it is our LAST DAY! How are you feeling? Sleepy? Exhausted? Cranky? Exhilarated? Shocked? Stunned? Excited? Sad? All of the above? 🙂
Yes, you should be proud of yourselves. Pat yourself on the back for having written Every. Single. Day. this week! For those of you who pushed through and got 6 books done in 6 days – BRAVO!!!!!! One more left! How hard can it be? LOL! For those of you who are "behind" but still fighting to stay in the game – GOOD LUCK! You can do it! Remember – even if you can't finish 7 books in 7 days, the important thing is that you did not give up and you tried your best and wrote every day. BRAVO!!!!!!!
NOTE: Remember – NAPIBOWRIWEE ends tonight May 7th at 11:59 PM in YOUR time zone. 🙂
For Day 6, I wrote a "Good Night" type book with my music theme. These books are so difficult to do because of so many classic "Good Night" type books already out there. But it was fun and put me in a peaceful mood. I wrote it all in haiku because it at least forced me to have some kind of format. And oddly enough, it worked! 🙂 For Day 7, I'm not sure what I will write. It is Saturday, so thankfully I have a "day off" from my regular TV writing gig, so maybe I will take my time and see if I can craft something a little bit more solid and less rushed. Let's see what happens!
And to inspire everyone on our final day… today's blog is a SPECIAL PRIZE ANNOUNCEMENT! We have TWO MORE PRIZES to give away! This is a shorter blog than the previous ones because it's the LAST DAY and I figure everyone needs as much time as possible to WRITE! So instead of Q&As, this blog features details and bios of our two final guests who are providing special PRIZES for you guys! 🙂
Our guests today are illustrator SHIRLEY NG-BENITEZ and writer/agent/mentor JODELL SADLER. Shirley has graciously donated an original print and Jodell has offered a FREE WRITING CLASS for our NAPIBOWRIWEE participants (starting July 11, 2016). Please visit my blog on May 8, 2016 (9:00 AM EST/6:00 AM PST) to see who won their prizes!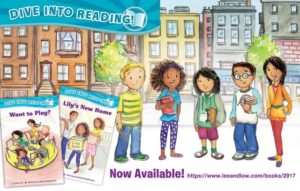 SHIRLEY NG-BENITEZ is the illustrator of our Lee & Low Books "Dive Into Reading" early emergent reader series, featuring THE CONFETTI KIDS. It features several authors, including myself and Gwendolyn Hooks, whom you met earlier this week! For more info on our books, go here: https://www.leeandlow.com/imprints/7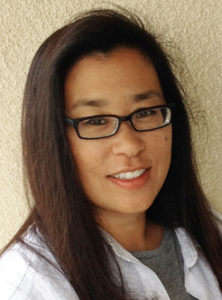 SHIRLEY NG-BENITEZ BIO
From her website http://www.shirleyngbenitez.com
"I'm an illustrator working in the children's market with a focus on children's books. As a graphic designer and lettering artist and I've had the great pleasure working in the design field with wonderful clients in the technology, medical, toy, and publishing industries…you can visit my design site, GabbyandCo.com for more of my work.
"I'm a proud member of the Society for Children's Book Writers and Illustrators (SCBWI), Picture Book Artists Association, Pacific Scribes, and Friends of Calligraphy, and I love painting with watercolors, creating mixed media pieces, and also creating digitally on the computer. Living in the Bay Area, nature constantly inspires me, but more inspiring are my kids – they keep me silly and young!"
Shirley is generously offering this original PRINT below of her work to inspire our NAPIBOWRIWEE participants long after our event wraps up this year!!!!!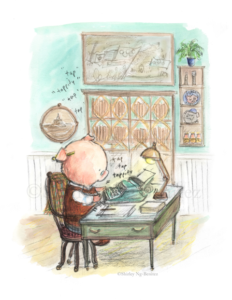 ######
And for our final guest… please meet JODELL SADLER! She has generously offered a PICTURE BOOK WRITING CLASS that she teaches for one of our lucky participants!
NOTE: Jodell's writing class starts JULY 11, 2016. You MUST be available for that.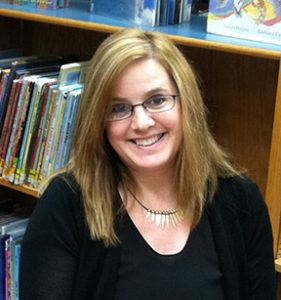 JODELL SADLER BIO
Jodell Sadler, founding agent of Sadler Children's Literary, owner of KidLit College and Pacing Picture Books to WOW earned her MFA in Writing for Children & YA from Hamline University in 2009 and jumped into agenting in November 2012. She hosts workshops and presents on pacing with Writer's Digest, is a member of the Society of Children's Book Writers & Illustrators (SCBWI) and remains passionate about helping writers get published.
EXCITING PRIZE ANNOUNCEMENT FROM JODELL SADLER: 
"I would love to invite one writer into our Regular 4-week Pacing Picture Books to WOW class, which starts JULY 11, 2016, FREE." 
Pacing Picture Books to WOW: http://www.kidlitcollege.com/store/p1/Pacing_Picture_Books_to_WOW_%26_Advanced_Picture_Book_Pacing_Intensive.html
KidLit College closed group: https://www.facebook.com/groups/kidlitcollege/
Pacing Picture Book to WOW Class: This course shares four online webinar in a series that shares the 10 Ps of pace-writing, and 20+ tools that will allow you to see new ways to move your writing. Plus, we host weekly critique-a-thons to help you activate your pacing! Sign up & really hone it! Writers struggle and cringe at just how challenging it is to hone their text down to the bones of a good story…but not anymore! This intensive shows writers how to move themselves to move stories and readers. Concrete examples will be shared and participants will discover how 20 ordinary tools will create extraordinary magic in picture (as well as middle grade, and YA) books. Attendees will walk away with oodles of editing options and a renewed excitement for just how fun crafting a story can be.
Video: https://youtu.be/1d2-mksMM2U
Here's what writers have to say about Jodell's Pacing to WOW! material:
"Your Pacing Picture Books material is the best read I have come across in years in regards to picture books.  I am grateful for your incredible talent on writing 'Pacing Picture Books'. It's helping me focus on the essentials of how to create good picture book. I am so happy that you give great examples in every section of your work. These concrete examples help me visualize what you are saying. Thank you." — Lily Erlic, LinkedIn.com
"Jodell Sadler's workshop on Pacing Picture Books & Write Your Heart Into It was very comprehensive. She covered an incredible amount of material in a very short time. I wish I the same workshop could have been spread over two days, so we would have had the time to work even more on our own manuscripts using the tools she mentioned. I learned so much even after the workshop, re-reading and studying the picture books she used for examples. I would certainly purchase a book by her containing this information. My thanks to the SCBWI for bringing Jodell to the conference and my thanks to Jodell for such an enthusiastic, eye-opening, and informative workshop." — Dayne Sislen.
"I found Jodell's Pacing Picture Books to WOw session to be tremendously valuable! I was so gripped by her every morsel of information! The 20 tools were like a box of the best chocolate. Once you have these examples, you don't want Hershey's ever again. I wished there had been an extra hour for discussion and exploring the examples. I would wait in line to attend another seminar with Jodell. I actually went right home and write a sing-dingy picture book manuscript using her suggestions because I was so motivated and inspired by her." — Donna Warwick.
######
Well, it's that time… time to WRITE. You've got 24 hours left! Remember – NAPIBOWRIWEE ENDS AT 11:59 PM ON MAY 7TH IN YOUR TIME ZONE!
Good luck, my NAPIBOWRIWEE Writing Warriors!
I will post the contest results on May 8th at 9 AM EST/6 AM PST. I will then contact the winners by email to make arrangements. Please stay tuned for that.
Until our May 8th contest blog… HAPPY WRITING! WRITE LIKE YOU MEAN IT! 🙂