NAPIBOWRIWEE DAY 8 – Contest Winners Announced & Wrap-up!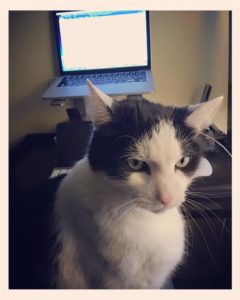 WELCOME TO NAPIBOWRIWEE DAY 8 – CONTEST RESULTS ANNOUNCEMENT!!!
This is it! We're done. We wrote (or tried to write) 7 picture books in 7 days! It's now the 8th Day, when Paula said we could rest. 🙂 I hope everyone had a chance to sleep in on a lazy Sunday morning or that you will take some time on Unofficial Day 8 to celebrate your hard work with a treat for yourself. I highly recommend chocolate and/or ice cream. 🙂
My Day 7 was supposed to be a lazy Saturday but ended up being rather rushed because on top of an early dentist cleaning appointment (always floss! I do! Every day!), poor Oreo's feline asthma kicked in and I had to rush to the vet to pick up his first inhaler. 🙁 Poor baby! So I was dealing with that and also furiously vacuuming/cleaning the house so we could get rid of as many potential allergens/dust in the air!
I didn't start writing until 4 PM! So what happened? Did Paula finish Book 7?
THE HONEST ANSWER… NO.
IN FACT… Paula read through her Books 1-6 and deemed her orchestra alphabet book to be INCOMPLETE. She's not happy with the sketchy draft that seems more like an outline than draft.
So Paula DISQUALIFIED ONE OF HER OWN BOOKS. See. This is me being totally honest and raw with you guys! 🙂
OFFICIAL TOTAL NUMBER OF BOOKS WRITTEN AND COMPLETED BY PAULA YOO FOR 2016'S NAPIBOWRIWEE…  5 out of 7.
BUT… THE GOOD NEWS…
Paula's Book No. 7? She had a huge brainstorm and spent the day researching and outlining. I now think this is also "The One." I am TOTALLY going to write this book later this month.
In fact, I would say the books I wrote for Day 4 and Day 6 are also "The One." In other words, the finished rough drafts of Day 4 and Day 6 books and the UNFINISHED Day 7 book (outline and research done only) are the official drafts I am seriously going to revise for the rest of the year and submit to my agent once they are ready.
So out of 5 books written, more than half have the potential to be submitted. Not bad! Yay! 🙂
So see, every year is different. Some years I get all 7 books done in 7 days. Other years, I don't, like this year. (Please note: Even though I was working full-time this year on a TV job, I've managed to write 7 picture books in 7 days even WITH a full-time job in years past. This year was a little trickier, though.) But to have at least 3 books with submission potential after many serious revisions? Hello, winning! 🙂 Victory! 🙂
THIS is what I love about NAPIBOWRIWEE. You just never know how many books you might finish, how many of them ended up just being fun writing exercises to make you a better writer, and which ones might be diamonds in the rough! Every year is different and special.
How did you fare? What is your take-away lesson or epiphany from this week's writing marathon? I can't wait to hear everyone's updates!
Now, onto the good stuff… 🙂 CONTEST RESULTS!
Every year, I manually printed out and cut up everyone's names and put them in a hat. Some years my cats actually "chose" the winners. But we had an unusually HIGH amount of people participate this year, so to save time, I went digital and used a randomizer app to select the winners. They are listed below.
SPECIAL NOTE TO WINNERS: I WILL BE CONTACTING YOU VIA EMAIL THIS WEEK TO MAKE ARRANGEMENTS FOR YOUR PRIZES TO BE SENT OUT TO YOU. STAY TUNED!
And now… drum roll… our winners!
WINNER OF AN AUTOGRAPHED COPY OF GLENDA ARMAND'S "IRA'S SHAKESPEARE DREAM"
Sandie Sing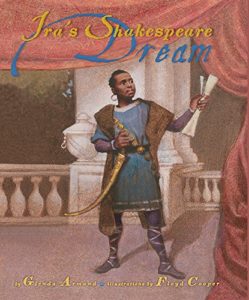 WINNER OF AN AUTOGRAPHED COPY OF GWENDOLYN HOOKS' "TINY STITCHES: THE LIFE OF MEDICAL PIONEER VIVIEN THOMAS"
Natalie Lynn Tanner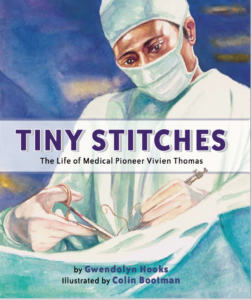 WINNER OF AN AUTOGRAPHED COPY OF SYLVIA LIU'S "A MORNING WITH GRANDPA"
Deborah McCue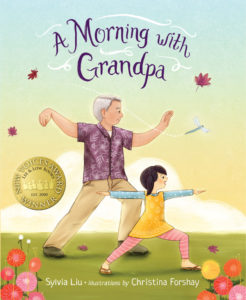 WINNER OF AN AUTOGRAPHED COPY OF JILL ESBAUM'S TEENY TINY TOADY
Katie (AKA email "kakfsu21″)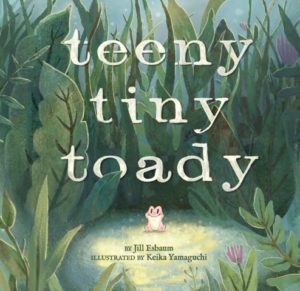 WINNER OF AN AUTOGRAPHED COPY OF PENNY PARKER KLOSTERMANN'S "THERE WAS AN OLD DRAGON WHO SWALLOWED A KNIGHT"
Noelle McBride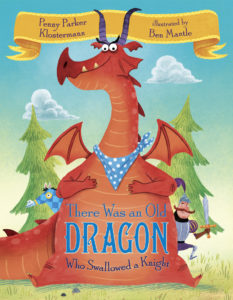 WINNER OF AN ORIGINAL PRINT BY ILLUSTRATOR SHIRLEY NG-BENITEZ!
Anita Jones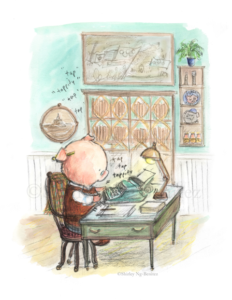 WINNER OF JODELL SADLER'S FREE WRITING CLASS STARTING JULY 11, 2016
Melissa Stoller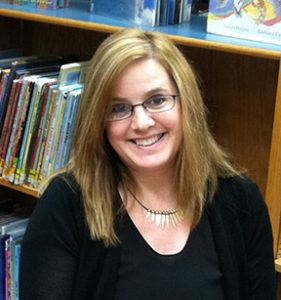 Joel Sadler says: "I would love to invite one writer into our Regular 4-week Pacing Picture Books to WOW class, which starts JULY 11, 2016, FREE." 
Pacing Picture Books to WOW: http://www.kidlitcollege.com/store/p1/Pacing_Picture_Books_to_WOW_%26_Advanced_Picture_Book_Pacing_Intensive.html
Pacing Picture Book to WOW Class: This course shares four online webinar in a series that shares the 10 Ps of pace-writing, and 20+ tools that will allow you to see new ways to move your writing. Plus, we host weekly critique-a-thons to help you activate your pacing! Sign up & really hone it! Writers struggle and cringe at just how challenging it is to hone their text down to the bones of a good story…but not anymore! This intensive shows writers how to move themselves to move stories and readers. Concrete examples will be shared and participants will discover how 20 ordinary tools will create extraordinary magic in picture (as well as middle grade, and YA) books. Attendees will walk away with oodles of editing options and a renewed excitement for just how fun crafting a story can be.
WINNER OF AUTOGRAPHED COPIES OF LEE & LOW'S "CONFETTI KIDS" DIVE INTO READING EARLY EMERGENT READER SERIES BOOKS #1 AND #2 BY PAULA YOO AND ILLUSTRATED BY SHIRLEY NG-BENITEZ
Shannon Stocker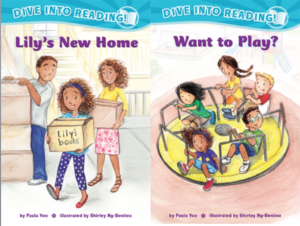 WINNER OF AN AUTOGRAPHED COPY OF PAULA YOO'S "TWENTY-TWO CENTS: MUHAMMAD YUNUS AND THE VILLAGE BANK"
Susan Zonca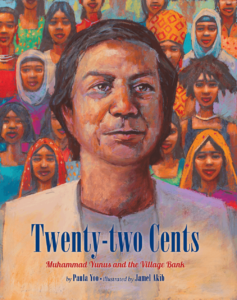 WINNER OF AN AUTOGRAPHED COPY OF PAULA YOO'S "SHINING STAR: THE ANNA MAY WONG STORY"
Michele Blood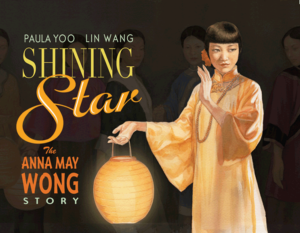 WINNER OF AN AUTOGRAPHED COPY OF PAULA YOO'S "SIXTEEN YEARS IN SIXTEEN SECONDS: THE SAMMY LEE STORY" 
Nancy Churnin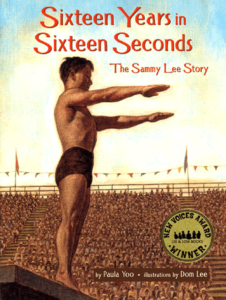 WINNER OF AN AUTOGRAPHED COPY OF PAULA YOO'S "GOOD ENOUGH"
Gabrielle Schoeffield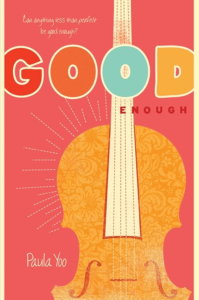 WINNER OF THE OFFICIAL NAPIBOWRIWEE MOUSEPAD
Joanne Sher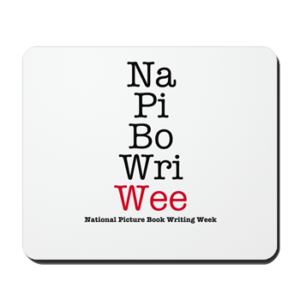 WINNER OF THE OFFICIAL NAPIBOWRIWEE BUTTON
Andrea J Loney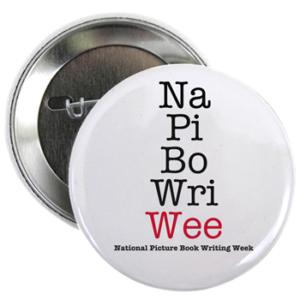 WINNER OF THE OFFICIAL NAPIBOWRIWEE TRAVEL MUG
Terri DeGezelle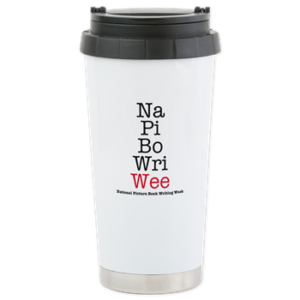 WINNER OF THE OFFICIAL NAPIBOWRIWEE COFFEE MUG
Angie Quantrell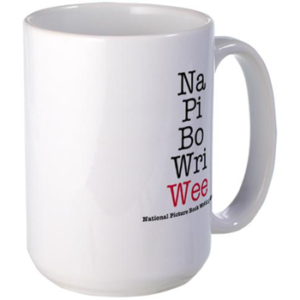 WINNER OF THE OFFICIAL NAPIBOWRIWEE TOTE BAG
Arin Wensley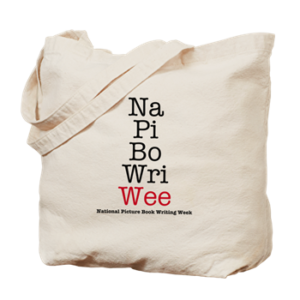 WINNER OF THE OFFICIAL NAPIBOWRIWEE BEACH BAG
Shereen S.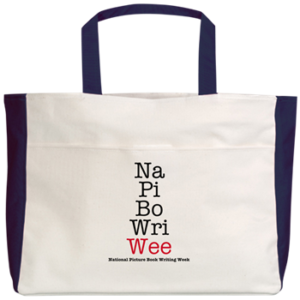 WINNER OF THE OFFICIAL NAPIBOWRIWEE T-SHIRT
Robin Currie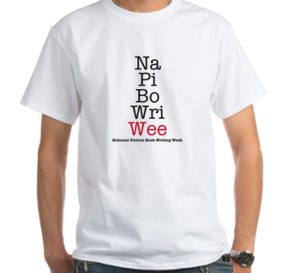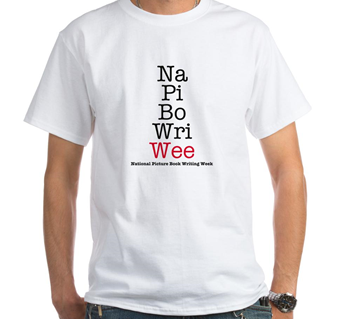 WINNER OF THE OFFICIAL NAPIBOWRIWEE NOTEBOOK
Alexandra MacVean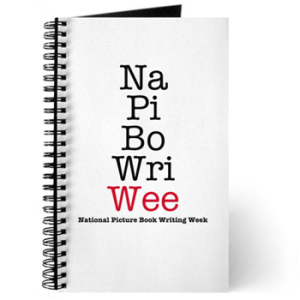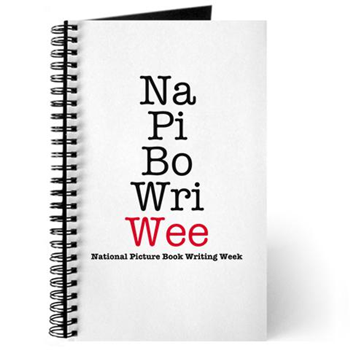 ######
CONGRATULATIONS TO OUR WINNERS!!!! Please stay tuned – I will email everyone this week to make arrangements for your prizes!
THANK YOU to everyone who participated! I had a lot of fun and as always, learned a lot about the craft of writing picture books and the publishing industry from our special guest authors, editor and agents. Another huge round of applause for our generous guests JESSICA ECHEVERRIA OF LEE & LOW BOOKS, GLENDA ARMAND, GWENDOLYN HOOKS, SYLVIA LIU, TRICIA LAWRENCE OF THE ERIN MURPHY LITERARY AGENCY, JILL EBAUM, PENNY PARKER KLOSTERMANN, SYLVIA NG-BENITEZ & AGENT/WRITER/MENTOR JODELL SADLER!
And another round of applause for all you NAPIBOWRIWEE WRITING WARRIORS! Bravo!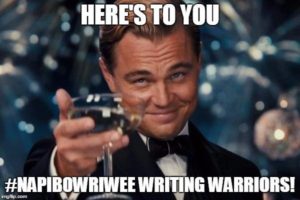 The final official NAPIBOWRIWEE blog announcing our official 2017 dates will be posted on May 9, 2016 at 9 AM EST/6 AM PST. Please note – our event is ALWAYS the first week of May. Every May 1-7 is our NAPIBOWRIWEE event.
If you want souvenirs from our store, please visit it here: http://www.cafepress.com/paulayoonapibowriweeclassic
You can also keep following me on Twitter @paulayoo for future NAPIBOWRIWEE updates.
And keep up on all my books & TV & music adventures here: http://paulayoo.com
If you want, you can also follow my cat OREO and his baby siblings Beethoven & Charlotte here: https://twitter.com/oreothecatyoo
IMPORTANT WEBSITE NOTICE: This website will be on "hiatus" between July 1, 2016 to November 1, 2016. You will NOT be able to post comments during this time. This is to avoid potential spam attacks. 🙁 🙂 You are welcome to post comments from NOW until JUNE 30, 2016 on this website. The Comments Section will then be shut down starting July 1, 2016. I will re-open the comments section and post updated breaking news blogs starting November 1, 2016 all the way through our next event on May 1-7, 2017. (Of course you can keep up with me during our NAPIBOWRIWEE hiatus on Twitter.)
During this "hiatus" period of 7/1/16 to 11/1/16, you can also keep up with NAPIBOWRIWEE updates at my Twitter page and also at our official FACEBOOK page – https://www.facebook.com/groups/109169309167365/
######
Well, I think it's time we all celebrated and took the day off! Congratulations. Please keep in touch and let me know how your writing journey goes. We've had people participate in the past who ended up getting published from drafts they wrote during this event (or inspired by this event)! Thank you again for all your wonderful comments and friendship.
As always, remember… HAPPY WRITING! WRITE LIKE YOU MEAN IT! 🙂