2017 NAPIBOWRIWEE DAY TWO – GUEST AUTHOR Q&A WITH JASON GALLAHER! (May 2, 2017)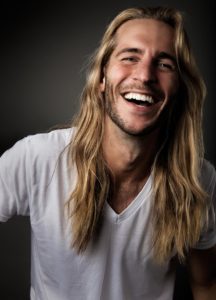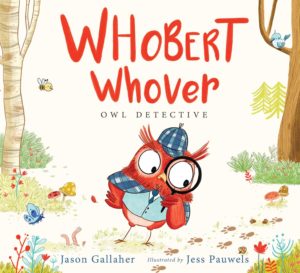 ######
PAULA'S 2017 NAPIBOWRIWEE DAY ONE RECAP (May 1, 2017)
Congratulations, everyone, on completing Day 1 of National Picture Book Writing Week! I was so excited to read everyone's comments on my Day 1 Blog and also on our Facebook group.
My Day 1 was a bit eventful… see, when I'm not writing books, I am also a TV writer/producer. I currently am a writer/producer for the show SUPERGIRL which airs on The CW.
And of course May 1st was also the last day of our negotiations between our writers' union, the WGA (Writers Guild of America, Inc.), and the studios (AMPTP – Alliance of Motion Picture and Television Producers). Our three-year contract expired at midnight on May 2nd, and our union was ready to strike if a deal was not made by that deadline.
So work was a bit surreal as we all waited anxiously… especially because many of us had been through the 2007 WGA strike as well. (For more information on the history of all this, go here: http://money.cnn.com/2017/05/01/media/writers-strike-2007-history/ and https://www.washingtonpost.com/news/arts-and-entertainment/wp/2017/04/24/will-tv-writers-strike-heres-what-you-need-to-know/?utm_term=.9894340b1713)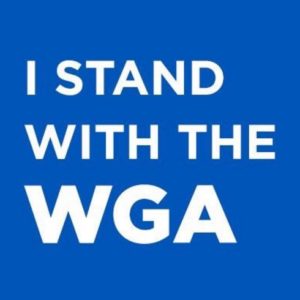 Thankfully the good news happened right before 1 AM – a deal was made! No strike! 🙂 YAY!
All this anxiety actually had a happy ending for my NAPIBOWRIWEE Day One experience though… thinking about unions and activism inspired me to FINALLY write a rough draft of a picture book biography I've been researching for the past year on a famous Asian American activist.
And then that inspired me to have a theme for this year's NAPIBOWRIWEE. See, every year, I usually end up trying to write 7 pictures in 7 days based on a theme. One year it was 7 picture books inspired by my three cats. LOL! Another year it was 7 picture books inspired by my musical background as a violinist.
So this year, I will write 7 picture book biographies. That's kind of my wheelhouse as a former journalist and as a kid lit author whose picture books are all biographies.
I've been researching several historical figures for the past year, so I have my research already done. So I will work on doing rough drafts of each biography this week. I wrote up a list of which six other historical figures I want to write about, so I was happy about that!
So I would say Day One was a success… albeit a stressful success. 🙂
######
DAY 2 – GUEST AUTHOR Q&A WITH JASON GALLAHER
Now it's time to welcome our first Guest Author JASON GALLAHER! 
BIO: Jason Gallaher loves to create stories that mix the flamboyant and wacky with the slightly dark. When not writing, Jason zips about Austin, Texas, with his Pomeranian, Pom Brokaw. He loves dinosaurs, unicorns, Anjelica Huston, and dressing as a merman. Jason is a tried and true Hufflepuff, and he is actively looking for an Andalite friend. His debut picture book, WHOBERT WHOVER, OWL DETECTIVE, comes out from Margaret K. McElderry Books/Simon & Schuster on July 18, 2017. Subscribe to his merman adventures on YouTube at youtube.com/c/JasonGallaher
PUBLICATION INFO: WHOBERT WHOVER, OWL DETECTIVE by Jason Gallaher, illustrated by Jess Pauwels, from Margaret K. McElderry Books/Simon & Schuster – out in stores July 18, 2017. Help Whobert Whover, Owl Detective, keep his woods safe in this hilarious who-who-dun-it. What happened to Perry the Possum? Whobert Whover, Owl Detective, is on the case! Did Debbie the Duck whack Perry with her wicked wings? Or did Freddie the Frog soak Perry in his sickening slime? And what if the culprit is closer to home than Whobert expects?
Q&A INTERVIEW WITH JASON GALLAHER
— What inspired you to write or illustrate picture books?
I actually started writing them because I was scared silly of them. I worked as an intern and assistant for a while at a literary agency, and my boss would have me look at picture book submissions and have me tell her what I thought of them. I was so, so, so flabbergasted. How could you tell a story in under 500 words with emotional resonance? And in manuscript form, without pictures? Every time I read a picture book manuscript I would say, "I like this…I think." So I started to take picture book writing workshops to learn about them and how they could be crafted, and that is where I fell in love with them and realized that writing was my calling rather than pursuing the business side of publishing.
— Do you write in any other genres? If so, what?
I do! I feel like I bleed middle grade fantasy-adventure. I have one on submission right now, and it's all I can think about. I also have another middle grade fantasy with my agent right now, and I'm about to send her a YA magical realism, gay romance!
— What do you like most about picture book writing versus other genres?
I like thinking the world is full of unicorns and rainbows. The picture book format is where I can actually write about those things! It's also a huge honor to be able to create works that ignite imagination in our youngest generation. Jon Scieszka was the person who did that for me when I was a kid, and I really hope I can have that kind of impact on a reader today.
— What is the most challenging part about writing picture books?
I am a sucker for puns, so my biggest challenge is making sure that I'm not relying on the pun alone to carry my work. With WHOBERT, I wanted to write a who-who-dun-it, but it had to be more than just an owl who was a detective. I hope readers find the wordplay fun, and Whobert's antics hysterical.
— Tell us about your first published book – what inspired the idea? 
I'm a guy who writes by titles. So one day, "Whobert Whover" came to me. I had no idea who he was or what he did. It's usually when I'm doing something mundane that the rest of the story comes to me. And one day while driving home, it just hit me: Whobert's an owl who's a detective, but he's really not very good at it.
— How long did it take to write (for artists – or illustrate & write)? 
From title idea to the draft that I first submitted to an editor took about 6 months. WHOBERT went through a couple revisions from there and sold about 6 months later.
— Any fun or interesting details about the road to your first book's publication?
The publication of WHOBERT is a direct result of an SCBWI critique, so I tell people to get their worked critiqued wherever and whenever they can. It was the fall of 2014, and I submitted my work to be critiqued at the CenCal SCBWI Writers' Day. Annie Nybo of Margaret K. McElderry books looked at my work, left some fantastic suggestions, and then wrote something along the lines of, "If you like these suggestions and choose to revise, feel free to submit the manuscript to me." Here is my number one piece of advice: if an editor or agent tells you to submit a project to them, do it! I revised, got my fabulous agent (Tricia Lawrence of the Erin Murphy Literary Agency) about a month later, and then she submitted it to Annie the following month. And now we are here on the cusp of Whobert's birth!
— Do you have a favorite picture book or a picture book that most inspires you? If so, which one is it and why?
I have such a hard time picking a favorite, but one I will say I absolutely adore that came out recently is Jessie Sima's NOT QUITE NARWHAL. The world she created in that book full of unicorns and narwhals is literally the world I picture myself in every day. Also Jon Scieszka and Lane Smith's THE TRUE STORY OF THE THREE LITTLE PIGS. I remember reading that as a kid and literally LOLing.
— Where is the best place for you to write your books?
I rented out an office space in Austin, TX, where I live now. I realized that writing at home didn't work for me because I'd want to be playing with my puppies or binge watching Grace & Frankie with my partner on Netflix. So I had to get out of the house. I found this great office that has glass walls that I can outline all over, so while I'm writing I'm literally surrounded with my story ideas.
— If you weren't a writer/artist, what would you be?
A Pokémon Master
— If you could give one piece of writing advice for our NaPiBoWriWee participants, what would it be?
Don't get in your head too much. Just write, even if you know what you're writing down isn't going to be the finished product. You've got to start somewhere!
— There's been a growing demand for more diversity in children's book publishing. What are your thoughts on that?
I'm an openly gay man, and it's a writing goal of mine to get a picture book published that features gay dads. I think one way to end discrimination against the LGBTQ community is for the youngest generation to see romantic couples of all types to learn that love is love. If anybody wants to include gay characters in their work and would like a sensitivity reader, hit me up!
— There's been increasing pressure for writers to be active on social media. Are you on social media? If so, where can your readers reach you? Has social media helped your writing journey and career? Any advice for writers who might feel overwhelmed by the social media "burden"?
I am on social media! You can find me on Twitter and Instagram @draftingjason, but my absolute favorite right now is YouTube. I struggled for a while to figure out how to make myself stand out on the interwebs, and I realized that I could combine my two favorite things to make a unique mark: merpeople and books. So each week I grab my merman fin (because who doesn't have one of those?), the book that I most recently read, and my iPad and record the Merman Minute where I give a rundown in around a minute-ish (usually closer to two, TBH) of the book. It is so much fun for me to just get to be silly and gab books. If anyone wants to subscribe I will send them merman juju forever: www.youtube.com/c/JasonGallaher
I fully understand that people can think social media is a burden. But with young readers increasingly living their lives digitally, I do think it's important that all of us children's literature creators have some social media presence. I've been pondering this a lot lately, and I've come to this conclusion: all of us writers and illustrators have at least a tiny extrovert spark within us. Some more—maybe even WAY more—than just a spark, but we all have at least a tiny bit of outgoing tendencies. If we didn't, we wouldn't seek publication where everybody has access to our books. Instead, we'd just create for ourselves. So grab onto that extrovert spark and harness it for your social media. Even if it's just to say, "Here's what I'm reading right now!" Readers are such a warm and welcoming community, and most want to talk about what they should include in their TBR pile.
######
Wow Jason! Thank you so much for taking time out of your busy schedule to answer our questions so thoughtfully and thoroughly. Congratulations again on your new book!
NAPIBOWRIWEE participants – Jason has also graciously agreed to donate a signed copy of his book for the lucky winner who will be chosen at random for our drawing at the end of the this week. I will announce the winners in our final blog on May 8th! (Note: To participate in the contest, all you have to do is post at least one comment on my blog and I'll include you in the drawing!)
Also – on our Facebook group, participants are posting pictures of where they are writing – at home, in their offices, at work, at the park, at a favorite coffeehouse, outdoors…
… so I have a DAY TWO REQUEST… in the comments below, let me know WHERE you wrote today and why! 🙂 I'm curious to see where everyone writes today! 🙂
Now it's time to WRITE. Good luck with Book No. 2 and please remember to comment on my blogs about your experiences! HAPPY WRITING! WRITE LIKE YOU MEAN IT!
And stay tuned for tomorrow, Wednesday May 3, 2017 with Guest Author Q&A with COURTNEY PIPPIN-MATHUR! 🙂
######