2017 NAPIBOWRIWEE DAY THREE – GUEST AUTHOR Q&A WITH COURTNEY PIPPIN-MATHUR! (May 3, 2017)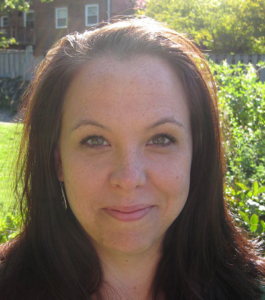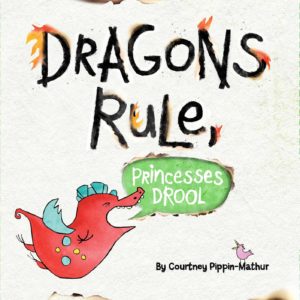 PAULA'S 2017 NAPIBOWRIWEE DAY TWO RECAP (May 2, 2017)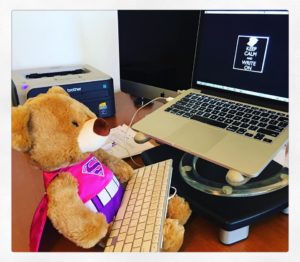 How was everyone's Day 2? I enjoyed reading your comments on the blog and photos on Facebook about where everyone wrote – from cozy chairs to a rainy creekside to the subway to crackling fireplaces to even one person using a TREADMILL!
For me, I did a little bit of research in my Supergirl work office (pictured above with my faithful Superbear) when we were on a break from a meeting for another picture book biography I want to write. I read through the research I had already done earlier this year (notes from books, downloaded articles from the Internet etc.)  and cobbled together a rough outline. I decided I would write the actual DRAFT of this bio later at night at home.
After work, I had a dinner date with some writer friends. During our dinner, somehow the conversation led to how we procrastinate with our writing. I mentioned how I recently had become addicted to the game called "The Room" on my iPad. (Link here if you're curious: http://www.fireproofgames.com/games/the-room)
After dinner, I drove home. I sat down with my laptop on the couch in the living room, determined to do Book No. 2 based on the rough outline I had organized earlier in the day.
Instead… I could not stop thinking about The Room game. I love this game so much!
So then I had a last minute brainstorm – what if I wrote a very young picture book that was about an "escape room"?
And then the words flowed – I wrote a sort of half-poem/prose very young picture book about being stuck in a room and trying to use the clues in the room to figure out how to escape. And yes, a cat was involved. 🙂
So much for my Day 1 resolution to do ALL picture book biographies for this year's NAPIBOWRIWEE.
But now my goal is to use Day 3 to work on my picture book biography based on my earlier research and the outline I wrote on Day 2. So let's hope I can do that!
So that was my Day 2! A surprising day in which I wrote an impulsive last minute very young picture book about an escape room based on a dinner conversation with my friends! See, this is what I love about NAPIBOWRIWEE – sometimes ideas come out of nowhere or where you least expect it! A reminder that this event is sometimes about improvisation and being flexible! 🙂
And now… it's time for our Day 3 Guest Author Q&A below! 🙂
######
DAY 3 – GUEST AUTHOR Q&A WITH COURTNEY PIPPIN-MATHUR!
Welcome Guest Author COURTNEY PIPPIN-MATHUR!
BIO: Courtney has always been a reader and fell in love with the idea of becoming a writer after repeated viewings of "Romancing the Stone" as a kid. She  combined her love of muppets, bugs bunny, fine art and words and became an author/illustrator of picture books. Her first award winning book, "Maya was Grumpy" was published in 2013 by Flashlight Press.  Her second book, "Dragons Rule, Princesses Drool" will be out May 2nd from Little Simon. She lives near Washington DC with a knight, a princess and two dragons and has many adventures with lots of breaks for reading.
PUBLICATION INFO: DRAGONS RULE, PRINCESS DROOL by Courtney Pippin-Mathur (Simon & Schuster – out on May 2, 2017. Dragon has just met the two most dangerous creatures to have ever entered his kingdom-princesses!-in this charming picture book about an unexpected friendship.Scales and claws and fire-breathing jaws, that's what dragons are made of.Pink ribbons and pearls, all the sweetness in the world, that's what princesses are made of.Until now…When princesses invade the dragon's land, how will they ever learn to get along"Dragons Rule, Princesses Drool!" is a hilariously fire-breathing tale about finding friendship where you least expect it.
Q&A INTERVIEW WITH COURTNEY PIPPIN-MATHUR
— What inspired you to write or illustrate picture books? 
I was a Studio Art major but the "Fine Arts" didn't feel like quite the right fit. (Basically, I wasn't serious enough) One day, my watercolor professor brought in Stephen Gammel's "Monster Mama" and I knew that picture books was where I belonged.
— What is the most challenging part about writing picture books?
Getting that right mix of simple, lyrical text that conveys humor and heart.
— Tell us about your first published book – what inspired the idea?
I was sitting at my laptop, determined to write something. My (then 3 now 13 year old) daughter stomps into the room, stops right in front of me, puts her hands on her hips and declares, "I am SO GRUMPY". So, I typed in, ______ was so grumpy." (The name came later)
— Any fun or interesting details about the road to your first book's publication?
Yes! It took me eight years (after finishing college and having three children) to get "Maya was Grumpy published"! In the golden era of blogging, I had noticed a comment on one of my paintings from an actual editor! So, I gathered my courage and emailed her thanking her for her comment and we started communicating via email. It was about 2-3 years of occasionally sending stories and illustrations and Shari taking the time to give me helpful tips. One day out of the blue, (in the early days of iPhones) I was holding my twins after they had fallen asleep, when an email popped up, completely out of the blue. It was Shari asking if they could publish Maya! I put my twins down as gently as I could and shrieked for my husband to come down. He ran down stairs terrified that something was wrong with one of the boys. Luckily, it was great news instead!
— Do you have a favorite picture book or a picture book that most inspires you? If so, which one is it and why?
I love "Wild" by Emily Hughes for the gorgeous illustrations and simple but deep story and " Kid Sherrif and the Terrible Toads" by Bob Shea and Lane Smith for the unexpected touches, humor, pacing and illustrations.
— Where is the best place for you to write your books?
I write best sitting in front of my computer but I draw best everywhere else. I prefer to start every illustration with copy paper and a few sharpened pencils and I do my best work anywhere but my desk. For the painting and final photoshop clean-up I go back to my computer.
— If you weren't a writer/artist, what would you be?
A librarian or art teacher.
— Tell us something about yourself that most people don't know.
I was hit by a car when I was 12 and am now very cautious crossing streets.
– For the artists: When you write and illustrate your own picture book, do you write the story first or do you come up with a certain image first?
The beginning glimmer can come either way but I never feel fully invested until I've found the main character through many, many sketches.
— There's been a growing demand for more diversity in children's book publishing. What are your thoughts on that?
Diversity is very important to me. My husband is from India and seeing the world reflected through him and my children has made me very aware of the need to showcase ALL types of children.
— There's been increasing pressure for writers to be active on social media. Are you on social media? If so, where can your readers reach you? Has social media helped your writing journey and career? Any advice for writers who might feel overwhelmed by the social media "burden"?
Well, blogging did help me get that first book deal. I don't blog anymore but I'm on twitter @pippinmathur, and Facebook @pippinmathurillustration. I like the sharing aspect with my art but am not as dedicated  or as well versed as most of my colleagues. I'm working on it! (Courtney's website is www.pippinmathur.com)
######
Applause for the awesome Courtney Pippin-Mathur for her wonderful answers and advice! And grateful thanks for her generosity in donating a signed copy of her latest book for a lucky winner chosen at random for our prize drawing! (Winners announced on May 8, 2017.) (Note: To participate in the contest, all you have to do is post at least one comment on my blog and I'll include you in the drawing!)
And now it's that time again… for us to WRITE! Good luck on Day 3. Please remember to post your comments about how your Day 3 went!
My Day 3 Question For You: What do you like to eat when you write? What are your guilty pleasure snacks? What food helps you write? I'm a total foodie so I'm curious to see what people like to eat/drink when they write! 🙂 Let me know in the comments in our Day 3 Blog and/or on our Facebook page or on Twitter!
Please come back for our Day 4 Guest Author Terry Pierce tomorrow (all blogs post at 9 AM EST/6 AM PST)! Until then, HAPPY WRITING! WRITE LIKE YOU MEAN IT! 🙂