2017 NAPIBOWRIWEE DAY FOUR – GUEST AUTHOR Q&A WITH TERRY PIERCE! (May 4, 2017)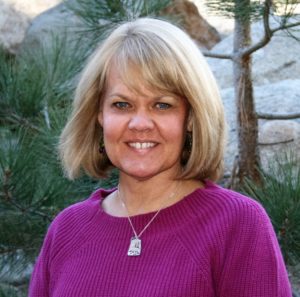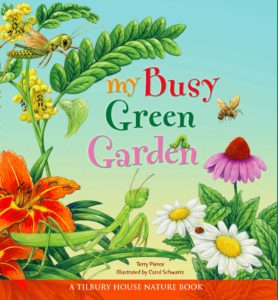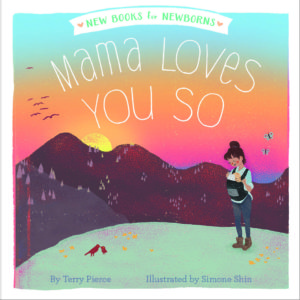 ######
PAULA'S 2017 NAPIBOWRIWEE DAY THREE RECAP (May 3, 2017)
Before I recap my Day 3, I wanted to share some pics! Above is my desk at home and my favorite writing snack. 🙂 I recently got this secretary desk from World Cost Plus Market. It fits my tiny office perfectly and I can fold it up to hide my computer and iPad. I can even write standing up with it (when I shut it into a box, I place the laptop on top to write). Here's a link if you want to see more pics of it: https://www.worldmarket.com/product/secretary+desk.do?
As for my writing snacks – I am a foodie. I tend to prefer savory over sweet snacks, so I love to eat lots of gourmet cheese and wine (at night) and during the day, hot tea, especially green tea! As for a guilty pleasure snack for writing, I'm really into salty stuff, especially Pringles plain potato chips. (As evidenced above LOL!)
For Day 3, I decided to write the draft of another picture book biography I had been doing research on earlier in the year.  There was an Asian American scientist I wanted to write about, so on Day 2, I went through my research notes and photos and came up with a structure on how to tell his story. (I also tend to focus on diverse historical subjects given that is my speciality with Lee & Low Books.)
So for Day 3 (or really Night 3), I just rolled up my sleeves and wrote a really really ROUGH first draft. It was hard and took several hours but it was worth it. My biggest hurdle when I write biographies is that most of my first drafts start out reading like newspaper or magazine articles instead of actual books. The illusion is that it SEEMS easier focusing on non-fiction because the story is already there – you have a beginning, middle and end to the person's life story. But non-fiction can be HARDER to write because you have to dig deeper beyond the basic facts of a person's life and find the emotional heart of their journey and what inspired them to change our world for the better.
So for Day 3, I focused on making sure that instead of using omniscient point-of-view, I wrote the story from the main character's perspective as a child and focused on his emotional journey. That's a helpful tip I learned over the years when it comes to writing picture book biographies.
So my Day 3 first draft is done! It's not that great and needs to be fleshed out, of course, but I'm happy I have a working rough draft that I can now go back and do extra research on and see what details I can add to enhance it.
Oh, and one more thing I realized from today. Remember how on Day One and how I naively said I would do 7 picture book biographies in 7 days? WHAT A TERRIBLE IDEA. LOL. 😛 🙂 I forgot how intense it is to write these with the research and outlining. I thought I could do it because I actually have TONS of research done already on most of these ideas, but decided I bit off more than I could chew.
In fact, the biography I wrote on Day 1 – I realized in hindsight that it doesn't really work. I think the picture book genre is too young for the topics. But this is still a VICTORY because NAPIBOWRIWEE makes us realize which ideas we have sometimes work better in a different genre. You just don't know until you try!
BUT… today's biography? I love it so much that I am going to submit it to my book agent once I really dig in and revise it to perfection. So that was a success!
So Day 4 is going to be interesting – what will I write? Stay tuned and find out tomorrow!
Until then, please enjoy our latest interview with special guest author, the Terrific Terry Pierce, to inspire you… AND ME… on Day 4!
######
DAY 4 – GUEST AUTHOR Q&A WITH TERRY PIERCE
Welcome to Day 4's Guest Author TERRY PIERCE!
BIO: TERRY PIERCE is the author of twenty children's books, including MAMA LOVES YOU SO, MY BUSY GREEN GARDEN, and TAE KWON DO! (2007 Bank Street College Best Children's Books). She has a B.A. degree in Early Childhood Development and an A.M.I. Montessori teaching diploma.  She was a Montessori teacher for twenty-two years before deciding to follow her dream of writing for children. She earned an MFA in Writing for Children & Young Adults from Vermont College of Fine Arts, including the Picture Book Concentration certification. She currently teaches children's writing courses for UCLA Extension Writers' Program and is a client of the Erin Murphy Literary Agency. For more information, please visit her website at www.terrypiercebooks.com.
PUBLICATION INFO: MAMA LOVES YOU SO (Illustrated by Simone Shin, from Little Simon, March 14, 2017) This board book celebrates a mother's love surpassing even majestic mother nature…a mama's love is higher than any mountain and deeper than any stream. The perfect book for nature-loving parents and their little ones.
PUBLICATION INFO: MY BUSY GREEN GARDEN (Illustrated by Carol Schwartz, Tilbury House, January 31, 2017) This cumulative story is a lyrical tribute to the bugs, bees, and birds that make the garden such a busy place. With each turned page, more visitors appear, and all the while the "surprise"―a chrysalis―changes unnoticed until, on the last page, a butterfly emerges and flies away across the garden's well-tended borders.
Q&A INTERVIEW WITH TERRY PIERCE
―What was it like to write a board book? Did you originally think it would be a PB or did you always envision it as a board book? What was the process like to write that versus a picture book? Are there certain "rules" you had to address?
While I had written a handful of board book manuscripts, I wrote MAMA LOVES YOU SO as a picture book, albeit a simple one with a vision of stunning artwork (due to the nature scenes). My agent submitted it as a picture book but, as my editor told me, when she read it, she thought, "Bingo! There it is!" meaning it was exactly the kind of story she was seeking for a new board book line, New Books for Newborns, she and her team at Little Simon were planning. I'd always wanted to publish a board book, so when my agent called me with the offer, I was thrilled! As far as the process for writing a board book, it's all about keeping it simple. Sparse text (under 100 words), a singular plotline with a tight focus, simple concepts and action are what board books are all about. Also, board books have fewer pages than a standard 32-page picture book, typically with seven double-page spreads for the entire story. Most original board books are focused on something familiar to a baby or toddler. Their daily routines, family life, and concepts such as animals, colors or shapes are good examples. And the writing itself needs to be sparse with rhythm, rhyme (if it fits for the story) and repetition.
— What inspired you to write or illustrate picture books?
I was a Montessori pre-primary teacher before trying my hand at writing children's books. I loved reading picture books to my students and always thought it would be fun to write them. To me, picture books are a work of fine art. The balance of the text and the illustrations make a unique art form that, when combined with an adult reader and a child listener, creates nothing short of magic.
— Do you write in any other genres? If so, what?
I also love writing easy readers (technically under the "picture book" umbrella), particularly books for pre-K through Grade 1. It's probably the former teacher in me that enjoys writing books that will help young children who are just learning to read. I've also dipped my toes (or should I say fingers) into writing a middle-grade adventure novel. It was fun having the freedom to use longer words and sentences and challenge myself in a different way.
— What do you like most about picture book writing versus other genres?
Writing with a sparse text that is filled with luscious language. Having to "think visually" as I write to ensure that I leave room for the illustrator to do his/her job.
— What is the most challenging part about writing picture books?
Well, I could repeat myself and say writing with a sparse text that is filled with luscious language and having to "think visually" as I write to ensure that I leave room for the illustrator to do his/her job. Why? Because it took years of writing and studying picture books to get to a place where the challenge has become so much fun. But more specifically, characterization has always been something I have to work at. I'm getting better, but it took me years to understand how to bring more heart into my work. Some authors are amazing at this and find this to be their strength. For me, I think my strength is creating rich language and writing stories that will draw in the youngest of readers. My writing axiom is to get young children excited about books so they'll develop a lifelong love of reading and literature. What better way to accomplish this than writing books young children will want to hear again and again?
— Tell us about your first published book – what inspired the idea? 
My first book, TWO TALES OF HAWAII, was a picture book inspired by a family hike across the lava fields of Kilauea Volcano on the Big Island of Hawaii. It was an amazing experience (I still get chills thinking about it!). We had to hike back to our car by flashlight! Feeling the steam rise through the cracks in the lava, the roar of the lava flow on one side contrasted by the ocean waves on the other, feeling the heat rise from the ground. It was amazing. I knew I had to write a children's book about volcanoes. However, I wanted to include the reverence Hawaiian people have for Pele, the Goddess of Fire. So, I created two parallel storylines so the science of Hawaiian volcanoes came on the left-side of each double-page spread, and the story of Pele appeared on the right-side of each spread. It was a unique format for a first book.
— How long did it take to write (for artists – or illustrate & write)? 
I worked on TWO TALES OF HAWAII for about six months or so before submitting it. I decided to send it to a Hawaiian-based publisher because it was a regional topic. Within a couple of months, I received an offer.
— Any fun or interesting details about the road to your first book's publication?
Not so much with my first book's publication, but I did experience something interesting with my most recent picture book, MY BUSY GREEN GARDEN. I wrote the original story in 2008. I wanted to write a cumulative story with a garden setting. I submitted it a current editor but she declined it. I subbed it to a handful of other editors with the same results.
In 2009, I attended an SCBWI retreat and read the first page to an editor. She liked it and asked me to send her the full manuscript. I did so and a few months later (when I was beginning the MFA program at Vermont College of Fine Arts), I received her letter of decline. I set it aside, feeling too busy to deal with it (packets were due, after all!).
Fast forward to 2014. I was cleaning my office and found the editor's letter (yeah, my office gets that messy at times!). She said she really liked the manuscript but it was missing something, a spark. That got me thinking. What could I add to the story to spark a child's curiosity? The original story began: This is my busy green garden. Here's the surprise that hangs in my busy green garden. I loved the idea of alluding to a surprise in the garden, but what kind of "spark" could I add? What would grab a young reader's attention? After puzzling over it for days, it came to me. I added three words… This is my busy green garden. Here's the surprise, In clever disguise, that hangs in my busy green garden. I knew kids love surprises, disguises and searching for things in pictures so I hoped this was the spark that would make my manuscript stand out.
I electronically submitted it to Tilbury House and within two hours, my editor wrote back and told me he was very interested in publishing my book. Within a month, they made me an offer!
I'm sharing this story to let NaPiBoWriWee participants know that when you have a story you believe in, that is well-written with kid-appeal, don't give up on it. Especially if you're getting personal feedback and "nibbles" of interest from editors. Think about what might be missing—what you can do to give it that final bit of polish and shine. What is the spark? That could be all that's standing between you and a book deal.
— Do you have a favorite picture book or a picture book that most inspires you? If so, which one is it and why?
I can't name a single favorite title, but I do have favorite authors whose work inspires me: Phyllis Root, Eve Bunting, and Lisa Wheeler for using language rich with rhyme, rhythm and repetition. Kevin Henkes, Bob Graham, and Oliver Jeffers for their strong emotional connection and writing with heart.
— What is your favorite picture book that you've written?
On March 14, my first board book, MAMA LOVES YOU SO, was released by Simon & Schuster (illustrated by the amazing Simone Shin). This book holds a special place in my heart because I got the story idea when my son was a baby (he's now 32!). That was long before I'd even considered writing children's books, but after hearing the song, "Longer" by singer Dan Fogelberg, I thought that someone should write a children's book that equates a mother's love for her baby to the power of nature. That idea hung in my head all those years. Two years ago, while hiking in the mountains near Mammoth Lakes, CA, the idea struck me again, as if my infant son was there with me, bobbing along in his Gerrypack. I sat down and wrote it right at once (I always carry a small notepad and pencil with me when I hike). When I first held the book in my hands, it struck an emotional chord like no other book I'd written. It speaks to the power of love. I just adore it and hope outdoorsy moms everywhere will love reading it to their little one.
— Where is the best place for you to write your books?
I love writing out in nature because my mind feels free and creative while I'm outdoors, but the weather doesn't always cooperate with me on that. My favorite indoor place to write is my father-in-law's chair that was passed down to me. It's old, broken in and very comfy. It's flanked by two windows with a cat perch on each one. One of the arm rests is usually in the sun and occupied by my female cat. Sometimes my male cat sits on top of the chair, flicking me with his tail. I guess I don't really have cats, I have co-authors!
— If you weren't a writer/artist, what would you be?
I was a Montessori pre-primary teacher for 22 years before trying my hand at writing, so I would probably still be doing that. Working with young children keeps you young and being a teacher allows you to be creative in different ways. Plus, other than being a parent, there's no greater or more important work than teaching children.
— Tell us something about yourself that most people don't know.
Ha! Time to reveal a secret, huh? Well, believe it or not, this is writing-related but something most people don't know about me is that I kiss my cats on the lips (not their mouth, but their furry lips where their whiskers are). How on earth is this writing-related, you must be wondering? Well, when I first began submitting my children's stories, I received many rejections. After a while, all the rejections were starting to get to me. I decided I needed some kind of writing success, so I tried writing articles for pet magazines. One of the first things I had published was a humorous article for I Love Cats magazine, called "How to Kiss a Cat and Not Get Furry Lips." And, even stranger, that piece was the only thing I've ever written that resulted in my receiving an adult fan letter.
— If you could give one piece of writing advice for our NaPiBoWriWee participants, what would it be?
I always recommend joining the SCBWI. But for NaPiBoWriWee participants, who are likely SCBWI members already, I'd say Never Give Up. If you work hard, be open-minded, develop your writing skills, and persevere, you'll find success. But saying to persevere is sometimes easier said than done. Last year, on the EMU's Debuts blog, (https://emusdebuts.wordpress.com/2016/09/01/the-pit-of-despair/)
I wrote about what I call The Pit of Despair—that dark, hopeless place where all writers sometimes find themselves. I wrote that piece because it's important to know that 1) we all have serious setbacks, and 2) we're not alone when we experience them. Connecting with other writers is vital to surviving this business. We really do need each other.
And one last bit of advice. Don't be afraid to take a writing course. I love retreats, workshops and conferences, but when you take a writing course, you dive more deeply into the genre. Doing so helps you develop a stronger understanding of the genre and usually provides an opportunity for feedback on your work. While I'm partial to the UCLA Extension Writers' Program because I teach for them, there are many other writing courses available today, both online and on-site.
— There's been a growing demand for more diversity in children's book publishing. What are your thoughts on that?
I love seeing more diverse books coming out! I've always believed that "tolerance" isn't enough, that we should embrace each other's differences. Not to sound political, but diversity is what has made our country what it is today. And every time I see a new diverse book coming out, I can't help but think about how many children or teens will read that book and say, "Hey! This book is about me!" and feel more understood. And what a gift that is to a child, to feel recognized and validated.
— There's been increasing pressure for writers to be active on social media. Are you on social media? If so, where can your readers reach you? Has social media helped your writing journey and career? Any advice for writers who might feel overwhelmed by the social media "burden"?
Yes, I am on social media. I blog via my website at https://terrypiercebooks.com/terrys-blog/ and I have a professional Facebook page: https://www.facebook.com/TerryPierceAuthor/ It's hard to say if/how social media has helped my writing journey but I do know this—more than once in my career I've had potential editors (or agents when I was seeking one), tell me that they viewed my website and were impressed with what they saw. Because of this, I highly recommend that once you have your first publication deal in hand, create a professional website. It's a great way to show the world what you're all about and it could land you writing opportunities down the road.
#####
MANY HUGS to the Terrific Terry Pierce! Wow, what a treasure trove of info and pearls of wisdom! And thanks to Terry for also graciously donating signed copies of her latest books for our random drawing contest! (Results posted May 8, 2017) (Note: To participate in the contest, all you have to do is post at least one comment on my blog and I'll include you in the drawing!)
Okay I know we are halfway there… don't give up! I know some of you probably are getting burned out because this IS an intense week. But hang in there! Remember to post your comments in my blog about your progress so far!
For Day 4, since I talked a lot about writing biographies, my writing question for you is – do you write mostly fiction or non-fiction, and why? Post your answers in the comments for this blog and/or our Facebook page or on Twitter!
And please return tomorrow May 5, 2017 for our Guest Author Q&A with EMMA OTHEGUY! As always, my blogs are posted daily at 9 AM EST/6 AM PST. Until then, HAPPY WRITING! WRITE LIKE YOU MEAN IT! 🙂