2018 NAPIBOWRIWEE DAY 3 – Meet Guest Author Rita Lorraine Hubbard!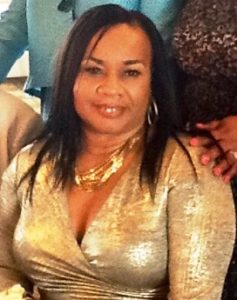 WELCOME TO DAY THREE OF THE 2018 NATIONAL PICTURE BOOK WRITING WEEK EVENT!
We are just a few days into our Tenth Annual NAPIBOWRIWEE event and you are all ROCKING THIS WEEK! I am so proud of everyone's comments here (plus social media posts) about their writing progress. Some of you are on a roll, having written TWO FULL DRAFTS so far! Congratulations! Some of you are still working on your first draft – but that's also to be commended! You are NOT giving up! As a reminder – you do NOT have to finish 7 picture books in 7 days. That's the dream goal… but for many of us, it's not realistic because of our day jobs and family and other responsibilities. If you can get at least ONE FULL DRAFT DONE, then you're a winner in my book! 🙂 I just want to encourage everyone to write EVERY SINGLE DAY. This event helps emphasize how important it is to write every single day because it's like training for a marathon – being a writer means you are in it for the long haul. A writer's career is not a sprint. It's a marathon. Slow and steady wins the race. 🙂
Speaking of slow and steady, I had more time for my Day 2 to finish another draft. I had already written a picture book biography on this same topic last year, but it felt a bit too "Wikipedia" if that makes sense. 🙂 LOL! Then on Day 2, I remembered a small event that happened in this historical subject's life that I realized could actually be THE WHOLE BOOK. And the rest of their life could be in the Author's Note. So I cobbled together a SUPER ROUGHT FIRST DRAFT that no one will ever read (haha!)… but I now have the barebones plot for a future REVISION. I'm very excited to go back and revise it later! So it was a good Day 2 for me!
In the meantime, after reading everyone's comments yesterday about trying not to get discouraged from the seemingly endless rejection letters, I wanted to talk today about FOCUSING ON YOURSELF. A lot of times, people get discouraged when they receive tons of rejections from agents and/or editors. And then they get even more frustrated when they see how other people are receiving acceptance letters/emails/phone calls for publication. They wonder – what are they doing "wrong"? How come everyone else seems to be getting a book deal when I'm not?
My advice? DON'T COMPARE YOURSELF TO OTHERS. I know it's hard because we're human! But remember this… NO ONE in this entire world has YOUR unique voice, YOUR unique life story, and YOUR unique point of view and vision. You are not in a race with anyone else. Just yourself. For example, the reason why they put blinders on horses for races is because horses have peripheral vision. The blinders keep the horse focused on what is in FRONT of them so they don't get distracted and run off-course.
So as writers, we should put on our own "blinders" to ignore everything else around us and just focus on what is ahead. And what's ahead of us? Our own finish line. We are in a race for ourselves. Let's not run off course and be blindsided by frustration, sadness and impatience when we hit "rejection bumps" on the road to hopeful publication. 🙂
To keep you focused on what's right in front of you, below are more wonderful words of wisdom from our guest authors! Including a blast from the past to celebrate our TENTH ANNIVERSARY. Today's flashback features the brilliant children's book author and artist, ERIN EITTER KONO talking about the future for traditional picture printed books in our iAge of iTechnology!
NAPIBOWRIWEE FLASHBACK POST FROM MAY 1, 2011: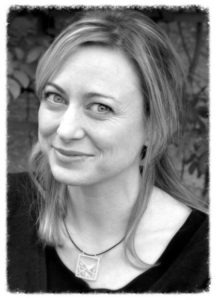 — Given the changing book industry with the advent of e-books and the rollercoaster economy, do you still think picture books have a place for tomorrow's children? Will people still be reading traditional printed picture books in the future?
ERIN EITTER KONO: I think so.  For me books serve two main purposes, one is to convey information, the other is as an object.  When I look at kids today the biggest change I see is how they think of information.  Information isn't something to own.  It's something to use.  There's less of a need to own a book, or own a cd or dvd, etc.  You just use it and leave it in the cloud, or on the net, or wherever, until the next time you want access it.  In that respect there will probably be less of a market for printed books.  But books are more than just information, they're objects.  They're tactile and beautiful and what you snuggle up to when you want to turn off the world.   I can't imagine curling up with a screen, even a really fantastic non-glaring one, to read my daughter a bedtime story.  I don't suppose too many parents do.  Reading a picture book is more like exploring an object than simply gathering info.  The physicality of the book provides timing to the narrative.  The way ones eye scans a page is different than on a screen.  Personally, I think it's more important than ever when we, as creators, design books to keep that physicality in mind, in that way we'll insure traditional books will stand apart and remain necessary and treasured objects.
######
Thank you Erin for that trip down memory lane! For more info on her books, go here: http://www.eekono-illustration.com
And now, welcome back to 2018! Here's our Day Two interview with this year's featured guest author, RITA LORRAINE HUBBARD!
######
DAY 3 – GUEST AUTHOR Q&A WITH RITA LORRAINE HUBBARD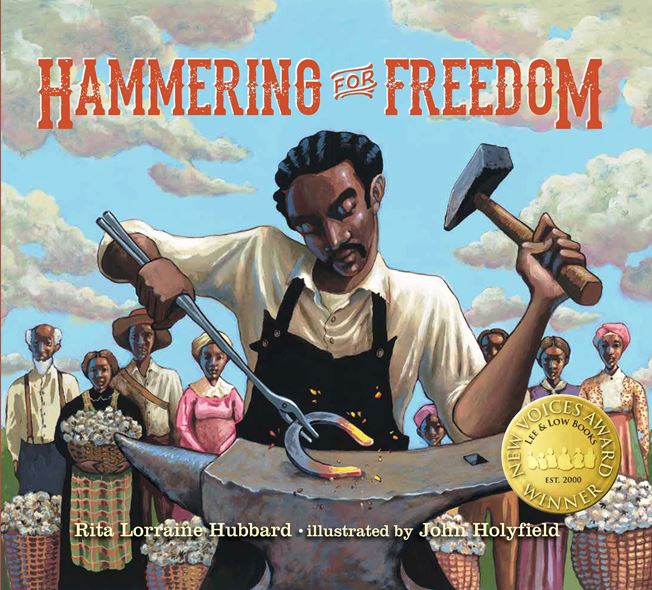 BIO: Rita Lorraine Hubbard is a retired special education teacher and now a full-time historical and contemporary children's book writer. Her first book, AFRICAN AMERICANS OF CHATTANOOGA: A HISTORY OF UNSUNG HEROES (The History Press, 2008) earned East Tennessee's 2014 Community History Award. During the same year, Rita was awarded the 2014 SCBWI Letter of Merit for an unpublished multicultural MG.  She is Lee and Low Books' 2012 New Voices Award Winner, and her picture book, HAMMERING FOR FREEDOM: THE STORY OF WILLIAM LEWIS, will debut in September, 2018. A second picture book, THE OLDEST STUDENT: HOW MARY WALKER LEARNED TO READ, will be published by Random House Books sometime in 2019. Rita is also a Reviewer for The New York Journal of Books, and manages: RitaHubbard.com, TheBlackHistoryChannel.com, and PictureBookDepot.com.
PUBLICATION INFO: HAMMERING FOR FREEDOM: The Story of William Lewis. Publication Date: September, 2018. Publisher: Lee and Low Publishers. Summary:  William Lewis is a slave who "rents" himself from his owner in 1837 and settles in Chattanooga, Tennessee as the city's first African American blacksmith. Over the 25 years, Williams works tirelessly, saves money, and eventually frees himself and his wife, his son, his three siblings, and his mother and aunt.
Q&A INTERVIEW WITH RITA LORRAINE HUBBARD
— What inspired you to write or illustrate picture books?
I've been writing picture books since at least the first grade. I remember that my first picture book was called "Little Lost Puppy," and was the story of…you guessed it, a little lost puppy looking for a family to love. Back then (when I was six), there were lots of stray dogs in our neighborhood, and orphan puppies from their litters were scattered about like leaves in the wind. I loved writing and illustrating the adventures and last minute escapes these wriggly souls experienced during a typical day. Apparently I wrote more than one book because I ran into a neighborhood friend many years later who told me she still had one of the adventure books of the Little Lost Puppy. I don't even remember giving it to her, but…there you are.  Anyway, I have been writing picture books ever since.
— Do you write or illustrate in any other genres of writing or art forms (acrylic, oil, watercolor etc.)? If so, what and why? Any preferences?
I write both historical and contemporary mg's (middle grades). One historical mg earned the 2014 SCBWI Letter of Merit. I have also written a historical romance that won 3rd place in a "best first chapter" competition. I don't really have a preference for one genre over the other. I just write whatever story is clattering around in my head at the time.
— What do you like most about picture book writing/illustrating versus other genres?
I like writing from childhood memory. I like reliving thoughts, games, moments in time, etc., and remembering how I processed those events then as opposed to now, when I'm much older and (supposedly) so much wiser.  I no longer do my own illustrations (although that may change!), but I do love to see professional illustrators bring a story to life. It's one thing to write a story, but when an illustrator captures your thoughts and your energy and translates them into actual pictures, it's the best feeling in the world.
— What is the most challenging part about writing/illustrating picture books?
As regards writing, figuring out just how much is enough without being too much is always a challenge. For me, telling a complete and well-rounded story while staying within the word count (or at least in the range) is a lot like an arm-wrestling competition. Just when you're sure you're about to win, the other side gets this weird surge of strength and slams your arm down onto the table, and you have to start all over again!
— Tell us about your first published book or first art assignment – what inspired the idea for the book or how did you figure out how to approach the art for the author's text? 
My first published book was not a picture book, it was an African American pictorial history called African Americans of Chattanooga: A History of Unsung Heroes (The History Press, 2008). It highlights the lives of both famous and ordinary African American citizens in Chattanooga. While I was researching, I stumbled across several amazing stories that I knew I wanted to bring to picture book form, and that's how I came to write my debut picture book, HAMMERING FOR FREEDOM. I loved William Lewis' story. He was enslaved, illiterate, and at the complete whim of an "owner." Even so, he still overcame the odds, freed his family, earned a fortune, and ended up with two historical plaques in Chattanooga that commemorate his life.
— How long did it take to write (for artists – or illustrate & write)? 
The fiction version only took a week or two to write (I explain more about this version in the next section). The research for the nonfiction version is another story. It took months to locate various newspaper articles and early entries about William Lewis' life. It took ongoing conversations with local historians, and also mail correspondence with the local history museum where William once lived before the story began to come together. The nonfiction manuscript took more than a year.
— Any fun or interesting details about the road to your first book's publication?
Yes, definitely! The story began as a work of fiction. Although there were many entries, articles and early history books that mentioned William Lewis' life and accomplishments, many vital facts were missing and I felt it would be safer to write the story as a "fictionalized account of a true story." I entered the story in Lee and Low's annual New Voices Award competition and won first place in 2012!  It didn't take long for my editor to decide that the story would be stronger if I rewrote it as nonfiction. I agreed; however, this meant I had to strip away the assumptions and poetic license and focus only on what could be proven. It took six years of digging and rewriting (and sweating and praying!), before the story was ready. Now THAT'S a long journey!
— Do you have a favorite picture book or a picture book that most inspires you with its writing and/or art? If so, which one is it and why?
Even though my historical picture books present some pretty serious life stories, there's a lighter side to me. I love humor, and am always thrilled when I stumble across a humorous picture book that conjures memories of childhood. Here are two:
1.  The Sea of Bath, by Bob Logan. It is the story of the captain of the S.S. Rubb A. Dubb, who encounters curious squeaking ducks, odd deep-sea divers, and bars of soap that challenge him to a water race — and that leave the sea (aka., the bathtub) full of foamy bubbles. That's right, this book is all about a little boy's imagination as he takes his evening bath. I loved the art, but I loved the story line more. It took me back to my own early elementary bath times, when my barbie doll became a channel swimmer and my washcloth transformed into a dolphin that swirled in and out of the water and accompanied her on her swim.
2.  Fuddles, A Very Fuddles Christmas, and Fuddles and Puddles, all written and illustrated by Frans Vischer. This hilarious series about a pudgy, self-centered, over-fed cat who DOES NOT like to share (or be told no) kept me in stitches and took me back to my "Little Lost Puppy" days. It has inspired me to return to my lov of writing about animals. In fact, I'm working on series right now!
— Where is the best place for you to write your books or to do your illustrations?
 I usually pack up my pen and paper and mentor texts (thank you, ReFoReMo) and head for the duck pond that is not far from my home. This way, I won't have to deal with phone calls, unexpected visitors, or being distracted by the internet.
— If you could give one piece of writing or illustrating advice for our NaPiBoWriWee participants, what would it be?
Don't be afraid to let others see your work. Join a critique group — quick, and be sure to give as much encouragement and advice as you get.
— There's been a growing demand for more diversity in children's book publishing for women and people of color either as book subjects/stories/characters or for diverse writers/illustrators. What are your thoughts on that, if any?
I am a woman of color and I absolutely agree that we need more diverse books. I taught grades K-8 for over 15 years, and during that time, I could count on one hand the number of diverse books available for children of color and/or children who were physically or cognitively challenged.  I've been away from the school system over 20 years now, and there's still a huge gap when it comes to diverse titles. I know because I review for The New York Journal of Books, and also manage my own review site, and the multicultural books are few and far between.  I'm for any movement that encourages more people of color to write books about diverse experiences.
— There's been increasing pressure for writers and artists to be active on social media. Are you on social media? If so, where can your readers reach you? Has social media helped your writing/art journey and career? Any advice for writers or artists who might feel overwhelmed by the social media "burden"?
Yes, I'm on social media. My readers can reach me at:  Facebook – www.facebook.com/RitaLorraine; Twitter –
@RitaLorraine
Yes, social media has helped my writing journey. Facebook has a treasure trove of writing rooms where I have been alerted to free webinars and upcoming writing competitions, and have met wonderful critique partners and colleagues who encourage me and other writers every step of the way.Twitter often hosts #pitchfests that offer unpublished writers access to agents that they wouldn't otherwise have.
Benefits aside, social media can quickly lead to what I call TMRS — "Too Many Rooms Syndrome." My advice is that no matter how exciting the rooms on Facebook may seem, restrict yourself to only the rooms you actually visit. If your throat goes dry every time you notice that you have 100 unread posts in one of your rooms, or your delete your alerts without ever reading them, you probably don't need to be in that room.
######
Let's give a standing ovation and round of applause for the lovely and talented RITA LORRAINE HUBBARD! Congratulations Rita on your latest book success… and what a beautiful book cover  We can't wait to read it! 🙂 If you want to order her book, please go here or to your local bookstore! http://ritahubbard.com/2018/hammering-for-freedom/ Thank you Rita so much for your words of wisdom and advice for our NAPIBOWRIWEE participants! Again, for more info on Rita, please visit her website here: http://ritahubbard.com Stay tuned for tomorrow's Day 4 Blog featuring our Guest Author CARRIE L. CLICKARD! (Her website: http://www.clclickard.com) Until then, go forth and write! Get that Book No. 3 done! As always, please comment in today's blog to be included in our contest drawing where one of you will win an autographed book from Rita and our other guest authors! And as always, HAPPY WRITING! WRITE LIKE YOU MEAN IT! 🙂