2018 NAPIBOWRIWEE DAY 6 – Meet Guest Author Melissa Stewart!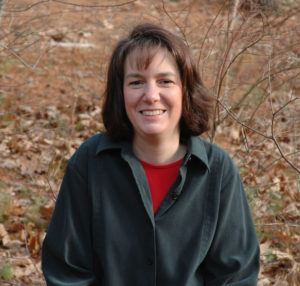 WELCOME TO DAY SIX OF THE 2018 NATIONAL PICTURE BOOK WRITING WEEK EVENT!
OMG YOU GUYS! WE ARE AT DAY SIX!!!!! CAN YOU BELIEVE IT? How time flies! It feels like May 1st was six YEARS ago, not six days ago! How is everyone holding up? Thankfully it's still the weekend so I hope you are all well-rested and ready to roll up your sleeves and keep writing!
My Day 5 was fun. I had a free Saturday with no work deadlines so I had plenty of time to work on Book 5. Because it was Caturday, I had cats again on the brain and wrote a little book about one of my three cats, playful Beethoven, who is always getting into trouble. He wakes us up every night at 3 AM by yowling loudly, victorious over his hunting prowess, as he carries his favorite Santa toy prey in his mouth.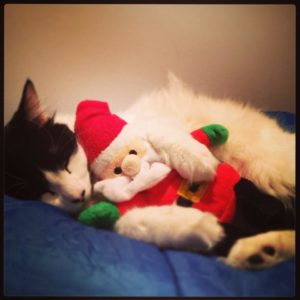 Basically, I am a historical non-fiction picture book biography author who is trying desperately to be re-branded as a CAT AUTHOR. LOL! I just love cat picture books and maybe one day I can sell a picture book that has no humans in it! 🙂
So that was a fun writing day. Basically, I know my "brand" is as a more serious/literary non-fiction picture book author, so another reason why I love NAPIBOWRIWEE is that it offers me the chance to stretch my wings and try to write something outside my comfort zone.
For Day 6, if some of you are burned out or hurting for new ideas, maybe try what I did? Write something outside your usual comfort zone/brand, like a wordless picture book or a poem (if you only write prose) or non-fiction (if you are a fiction writer). Go for it! 🙂
And now, for more inspiration as we gather our strength to pen Book No. 6, here's a Greatest Hits flashback post from wonderful picture book author and artist DON TATE! This interview is from May 4, 2014 as we celebrate TEN YEARS of this event! In this interview, Don and I had a very honest conversation about the importance of diversity in children's literature. This interview was from four years ago, but it still is very timely and relevant today.
NAPIBOWRIWEE FLASHBACK POST FROM MAY 2, 2014: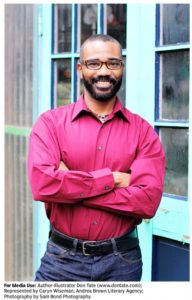 DON TATE'S THOUGHTS ON DIVERSITY IN KID LIT:

"We live in a diverse world. Whether we like it or not, whether right or wrong, race does seem to matter in this world. For whatever reason, even the most "color-blind" human being seems to be consumed, fascinated, enamored, captivated, or in total disdain by the color of his or her neighbor. I guess that's just human nature.
"But it's also human nature, I believe, to better ourselves, to fix what is wrong. Too often, the media devalues people of color. Is this an accident, or is it intentional? I don't know, but the message is clear: white people are more important, particularly to people who produce television shows, movies, books, magazines, newspapers, advertising, games. My son, if I let him (I wouldn't), would spend the majority of his day watching teen entertainment television channels. These shows feature mostly white kids doing all sorts of really cool things. They are popular rock stars. They live exotic and exciting lives. They have magical powers and do battle with space aliens. They do just about everything imaginable . . . well, except for having many friends of color. The same can be said of children's books.
"I can see where it would become easy for a child of color to buy into the thinking that they are not as smart as white kids, or that their futures are not as bright, or that their dreams are not as important. Must not be, because the adults who run the world around them do not value people who look like them— unless, of course, they're playing football. But that's a whole 'nother story.
"Visit just about any book store and study the images in the children's section. One will see many books featuring white children, teddy bears, alligators, ladybugs, trucks, pigs, cats, frogs, rabbits, turtles, and even more white kids. But very few images will feature children of color. It's no wonder why my 12-year-old son questions why there are no Black superheroes."
######
Thanks Don, for your honesty and thoughtful insights! I think we have come a long way in terms of improving diversity in children's literature. But we still have much work to do. Don has been a guest many times over the years and we are so grateful for his participation! For more info on Don Tate, please visit his website here: https://dontate.com
And now, time to return to the present and visit today's Guest Author, MELISSA STEWART! She discusses the importance of non-fiction (especially science) in the picture book genre. This is a growing area in children's literature, so I hope her advice inspires you!
######
DAY 6 – GUEST AUTHOR Q&A WITH MELISSA STEWART
BIO: Melissa Stewart is the award-winning author of more than 180 nonfiction books for children, including Can an Aardvark Bark?, illustrated by Caldecott Honoree Steve Jenkins; No Monkeys, No Chocolate, illustrated by Nicole Wong; and Feathers: Not Just for Flying, illustrated by Sarah S. Brannen. She maintains the blog Celebrate Science (http://celebratescience.blogspot.com) and serves on the board of advisors for the Society of Children's Writers and Illustrators. www.melissa-stewart.com
PUBLICATION INFO: Pipsqueaks, Slowpokes, and Stinkers: Celebrating Animal Underdogs, illustrated by Stephanie Laberis, will be published by Peachtree Publishers on September 1, 2018. Description: Puny? Poky? Clumsy? Shy? Take a lighthearted look at the surprising traits that help some animals survive. Written with a lively, playful voice, Pipsqueaks, Slowpokes, and Stinkers introduces young readers to a variety of "animal underdogs" and explains how characteristics we see as weaknesses help these creatures find food and avoid enemies. Award-winning author Melissa Stewart offers readers a humorous and informative nonfiction picture book with a gentle message of understanding and celebrating differences. Stephanie Laberis's bright, bold, scientifically accurate illustrations add to the fun.
Q&A INTERVIEW WITH MELISSA STEWART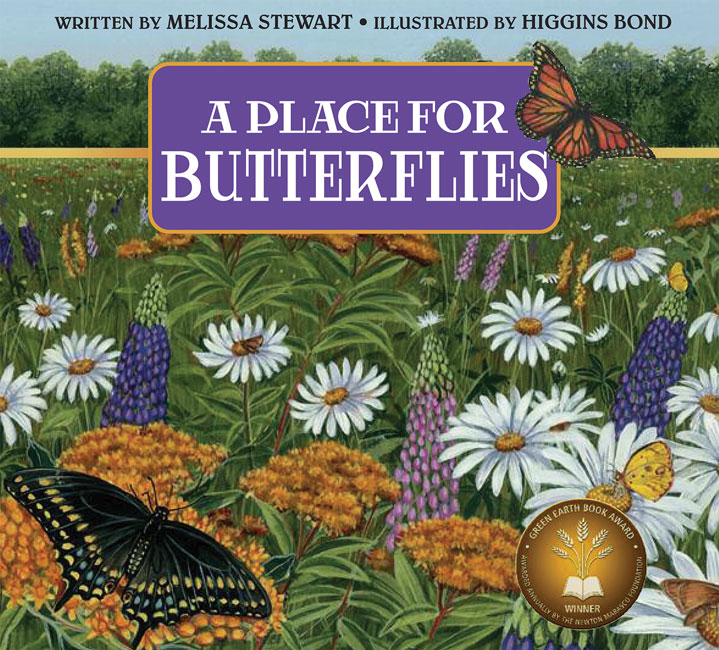 — What inspired you to write your first picture book. A Place for Butterflies?
After publishing about fifty traditional survey nonfiction books with school and library publishers, I was looking for a new challenge. While writing an article for the Massachusetts Audubon Society, I learned that the Harris checkerspot butterfly was nearly extinct in Massachusetts because its habitat was being altered.
The only remaining Harris checkerspot population lived in a field beneath some high tension powerlines. Each spring, the electric company mowed the field, so workers could access the powerlines if repairs were needed. Unfortunately, Harris checkerspot eggs and caterpillars were destroyed in the process. Luckily, Mass Audubon convinced the electric company to mow in the fall, when winged adults could fly out of harm's way. Thanks to this change, the Harris checkerspot population is now growing.
I wanted to bring this story of caring and cooperation to kids, but I knew it wasn't meaty enough for an entire book. So I started looking for other examples of people protecting butterflies and their habitats. Eventually, I collected thirty, which was more than enough for a book. But how should I present the information?
During a school visit, I overheard teachers lamenting how difficult it is to teach young children cause and effect. I decided to create a concept picture book with a cause and effect text structure and an expository writing style. The format would include two layers of text, and I'd use a third-person point of view.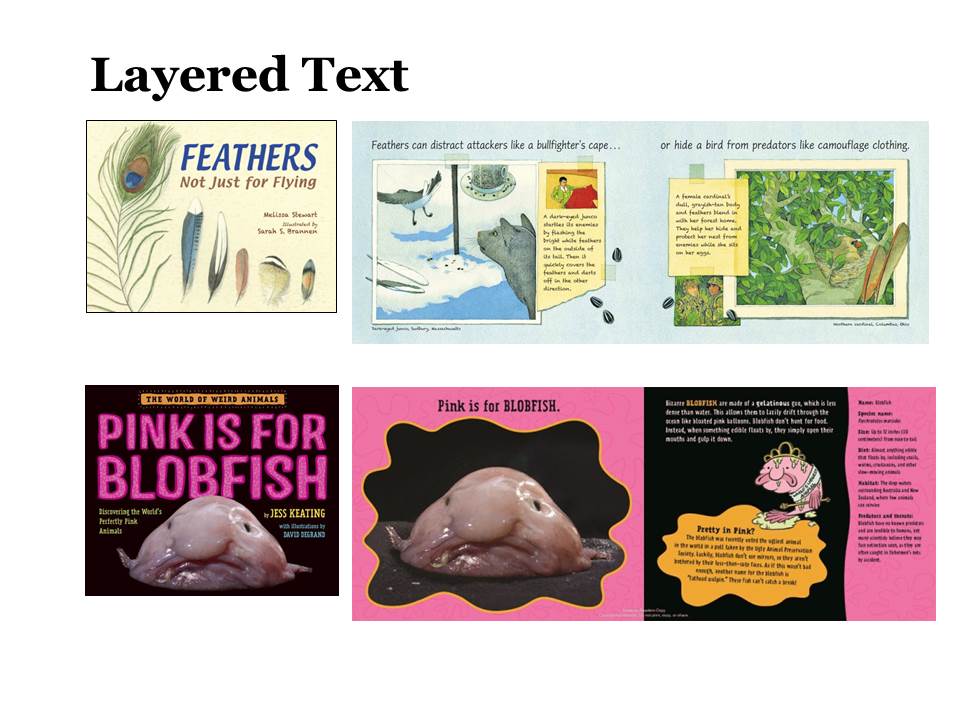 — Can you describe the book's path to publication?
I didn't have any connections with trade publishers, so I used the SCBWI's The Book: The Essential Guide to Publishing for Children to research publishing houses. I looked for publishers with books that were similar, but not too similar, and decided to try Peachtree Publishers. Their list included quite a few science/nature/conservation books. That was in 2001.
Nine months later, an editor contacted me and said she was interested, but she wouldn't be able to get me revision notes for at least 6 months. I said I'd wait. When the notes arrived, I revised and resubmitted the manuscript. Luckily, it was accepted. The book was published in 2006 and then updated in 2014.
— What do you like most about picture book writing versus other genres?
Being forced to choose every word with tremendous care, and the ability to play with voice and language devices, such as alliteration, onomatopoeia, opposition, similes, and internal rhyme.
— What is the most challenging part about writing nonfiction picture books?
Choosing just the right text structure. Most traditional survey nonfiction has a description, text structure, and nearly all narrative nonfiction has a chronological sequence structure, but expository concept picture books can have a wide variety of text structures, ranging from the standard structures espoused by the Common Core State Standards (description, sequence, compare and contrast, cause and effect, problem and solution) to clever, one-of-a-kind structures.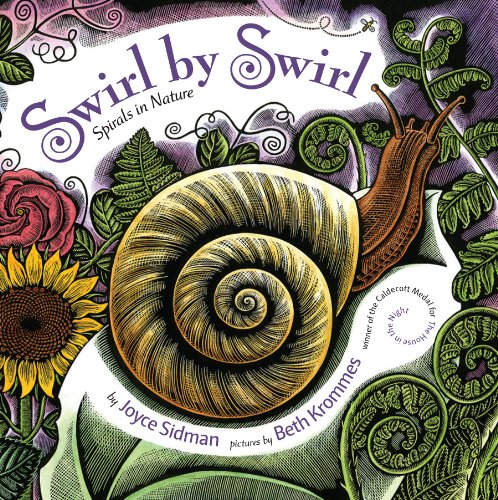 The spiraling structure of Swirl by Swirl: Spirals in Nature by Joyce Sidman and Beth Krommes is a perfect example. Sidman begins with examples that are small and snug. As the text progresses, the examples slowly grow and stretch and unfurl. Then, as the end of the book approaches, the examples gradually shrink in scale and curl up tight again. Brilliant!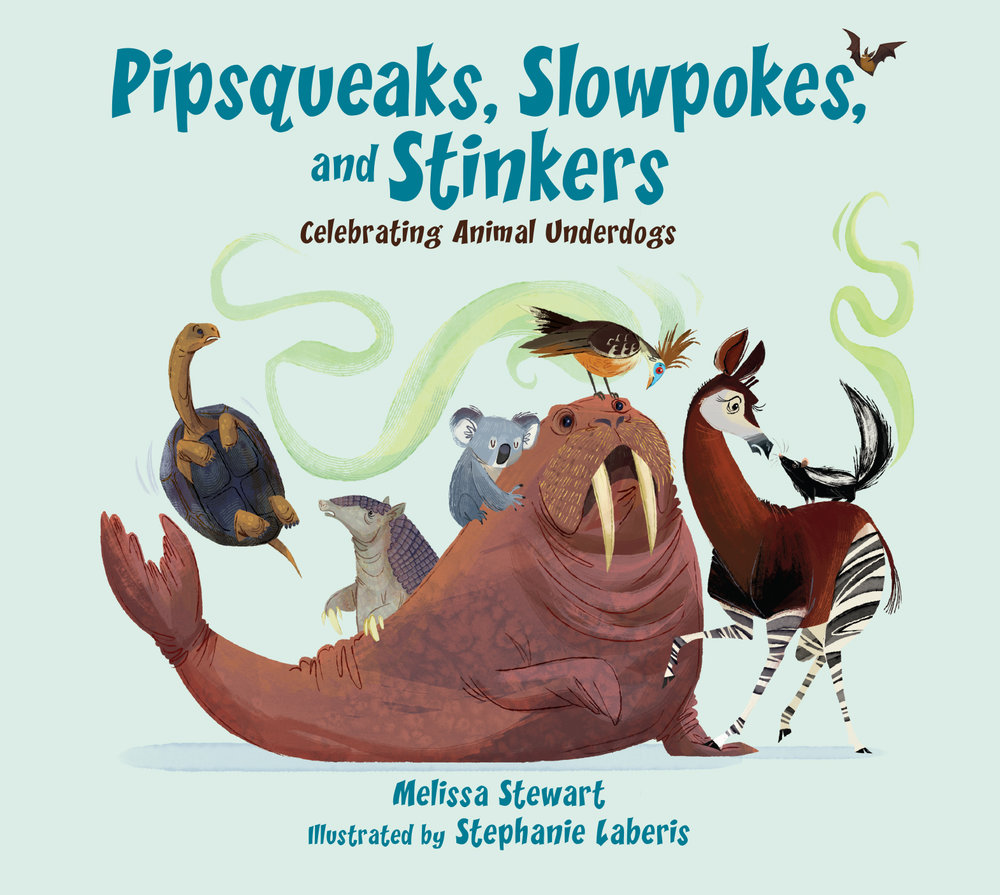 — Tell us about your upcoming picture book, Pipsqueaks, Slowpokes, and Stinkers: Celebrating Animal Underdogs. What inspired the idea?
I've been fascinated by animal superlatives for as long as I can remember. After all, who doesn't admire the world's biggest, fastest, strongest creatures? But in early 2013, I began thinking about anti-superlatives—the smallest, slowest, weakest animals. Maybe I could write a book about them.
One morning, I woke up with the beginning of the book in my head and ran to my notebook. Later, as I typed the text into a computer file, I realized that this wasn't going to be just an anti-superlative book. It was going to be an anti-bullying book too. And to write it, I'd have to revisit some painful parts of my childhood. This was going to be a book only I could write, but it would come at a price, and that scared me. So I shut the file.
Six months later, I convinced myself to just add some research notes to the file. I wasn't writing. I was just assembling information. Eventually, I could see that all the pieces were falling into place, and I finally felt brave enough to write the ending. I was committed.
After finishing the middle of the book, I shared SMALLEST, SLOWEST, WEAKEST with my writing group. They pointed out many problems, but author-illustrator Steve Anderson saw my vision clearly and gave me an incredible gift—the title Pipsqueaks, Slowpokes, and Stinkers.
In December 2014, I did a week of school visits in Summit, NJ. Each day after school, I dug into the manuscript. All that time with no distractions really paid off. By the time I went home, the book's pacing was working, and I'd settled on just the right set of animal examples. I was ready to submit it.
The manuscript was rejected twice, but after making some revisions, it was finally accepted in the summer of 2015. Following another round of revisions with my editor, the manuscript was sent to the talented and hilarious illustrator Stephanie Laberis. I just love her art, and I'm looking forward to seeing the final book in September.
— If you could give one piece of writing advice for our NaPiBoWriWee participants, what would it be?
Writing really doesn't get easier over time. Every book brings its own challenges—and its own rewards. So enjoy the journey.
######
WOW! Thank you so much Melissa for taking time to offer such detailed answers to our questions and providing even more links that our participants can check out!
Again, if you are struggling for ideas or need new inspiration for Day 6, maybe try writing a science-oriented book or something involving non-fiction! Melissa has already provided you with many tidbits of wisdom on how to approach this genre! For more information on her books, please visit her website here: https://www.melissa-stewart.com
And please remember to comment on today's blog so you can be included in our contest which will feature autographed books from Melissa and all our guest authors (and me!) plus souvenirs from our store!
Okay I'm off to try and write Book No. 6. I have a busy Sunday Funday so hopefully I'll have time tonight to write. HAPPY WRITING, everyone, and as always, remember: WRITE LIKE YOU MEAN IT!