One Week Left Before 2019 #NAPIBOWRIWEE!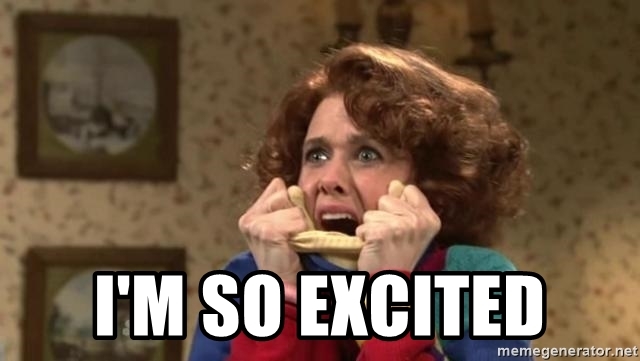 Hi! We are just ONE WEEK AWAY from our annual National Picture Book Writing Week this May 1-7, 2019!
Just a quick roundup blog with some nuts and bolts before the event starts for all the new people joining us and as a reminder for our veteran participants! 🙂
The event starts at MIDNIGHT IN YOUR TIME ZONE on Wednesday May 1, 2019.
The event ends at 11:59 PM IN YOUR TIME ZONE on Tuesday May 7, 2019.
Our Guest Author Line-up is announced here: https://napibowriwee.com/2019/04/01/2019-napibowriwee-guest-lineup-announced/
Our souvenir store is here: https://www.cafepress.com/paulayoonapibowriweeclassic
The basic information about how this event works is here: https://napibowriwee.com/about/ (A reminder: You can brainstorm ideas, take notes, do research, and outline to your heart's content before the event, but NO WRITING. All draft writing commences at midnight on May 1, 2019.)
Twitter: Please use the hashtag #NAPIBOWRIWEE
Twitter: I will tweet daily updates @paulayoo
Facebook: We have a Facebook page you can join here: https://www.facebook.com/groups/109169309167365/
Contest: Everyone who participates and posts a comment will be added to our list. I will choose winners at random in a drawing to receive special prizes from our store and our guests! Winners will be announced in the May 8, 2019 blog.
Blogs: I will post a new blog daily by 9 AM EST (6 AM PST).
Phew. I think that covers the basics. BTW, if you want to explore our previous years with wonderful Q&As with our past guest authors & artists, please explore our BLOG section and our ARCHIVE sections!
Until May 1st, Happy Brainstorming/Researching/Outling/ButNOWriting! See you in a week! WRITE LIKE YOU MEAN IT! 🙂