2019 NAPIBOWRIWEE DAY 7 – Meet Guest Author Andrea Wang!
WELCOME TO DAY 7 OF THE 2019 NATIONAL PICTURE BOOK WRITING WEEK WITH GUEST AUTHOR ANDREA WANG!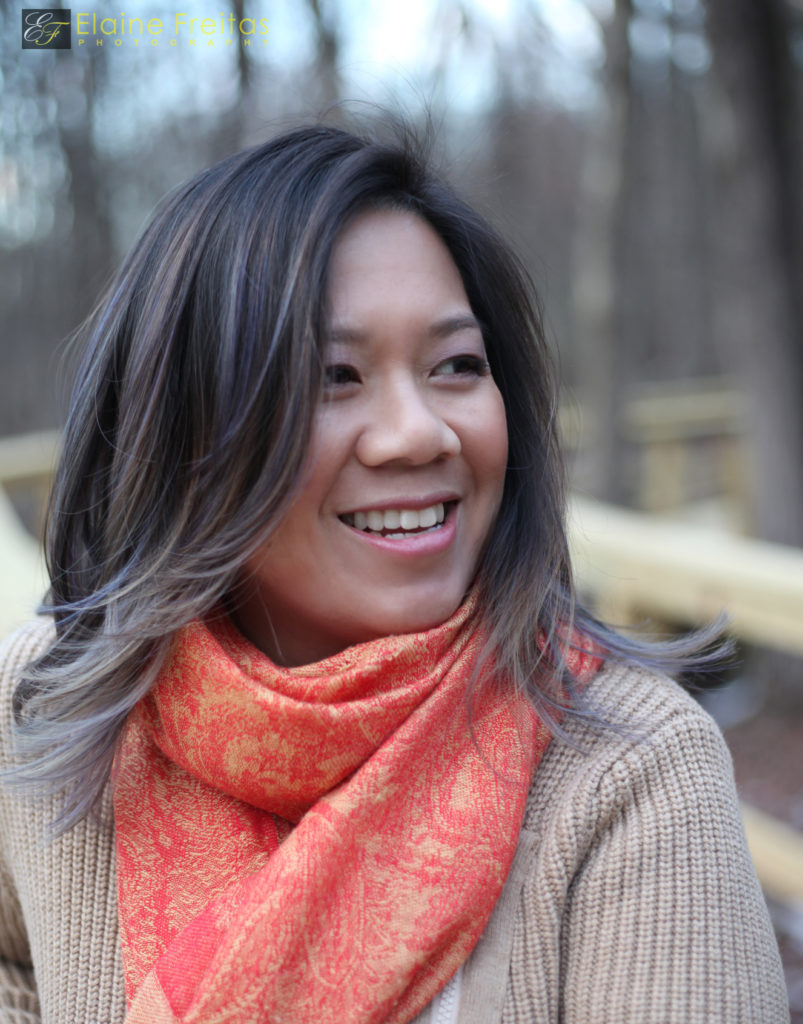 CAN YOU BELIEVE IT'S OUR LAST DAY? LET'S MAKE DAY 7 A DAY TO REMEMBER! With our guest author ANDREA WANG!
Okay, I am still recovering from Sunday's BTS concert LOL. Super tired! Plus had some work meetings and book deadlines to deal with. No rest for the weary. How is everyone? I am so thrilled by your comments and posts here and on social media. Everyone is being very honest and positive and kind – both to themselves and to each other. I love our supportive writing community!
MY DAY 6 EXPERIENCE: So I hope everyone can be kind to me, too! Yours truly did not write anything for Day 6. I had an idea for a picture book that was inspired by the Sunday night concert of BTS that I saw at the Rose Bowl. But I didn't realize how exhausted I would be on Monday. Turns out I may have danced too much. LOL! Plus given the crowds, it took an hour just to get out of the Rose Bowl area! I didn't get home until 1:30 AM! And I had some work meetings and deadlines to deal with on Day 6 (Monday), so I had to postpone doing any NAPIBOWRIWEE writing. I knew this would happen because of my unusually busy schedule (especially with family guests visiting all last week). I also have been frustrated all week that I have not been able to reply to everyone's comments on the blogs themselves like I have in the past because of my overwhelming work schedule AND our recent website comment glitch (turns out to have been a system-wide WordPress issue beyond our control). But then I was inspired by everyone's kind words to each other and support of each other's efforts. What a supportive and lovely community we have! That reminded me to be kind to MYSELF, too! So I decided instead of being frustrated, I will use Day 7 as a brainstorming day and see if I can at least write one more book or come up with some ideas to work on after I finish my official work deadlines. There are a few NAPIBOWRIWEE years where yours truly does NOT write 7 picture books in 7 days. This is one of those years. But I'm proud of my productive work for Days 1-4! 🙂 Not bad! That's more than 50% accomplished so I'm still happy. We'll see what happens for Day 7…
So to inspire us on our last day together (sob), here is a wonderful interview with author ANDREA WANG!
DAY 7 – GUEST AUTHOR Q&A WITH ANDREA WANG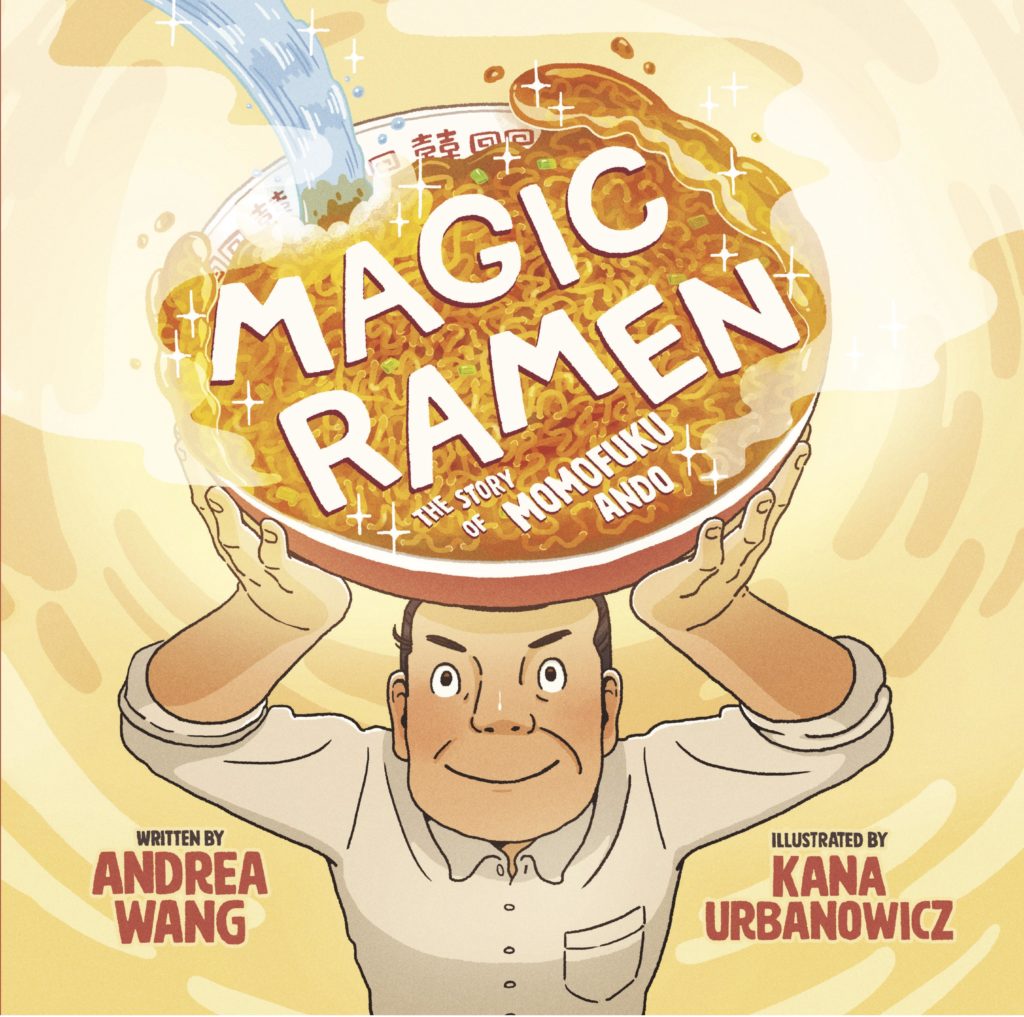 PUBLICATION INFO: MAGIC RAMEN: THE STORY OF MOMOFUKU ANDO
March 5, 2019, Little Bee Books:
Every day, Momofuku Ando would retire to his lab–a little shed in his backyard. For years, he'd dreamed about making a new kind of ramen noodle soup that was quick, convenient, and tasty for the hungry people he'd seen in line for a bowl on the black market following World War II. Peace follows from a full stomach, he believed.
Day after day, Ando experimented. Night after night, he failed. But Ando kept experimenting.
With persistence, creativity, and a little inspiration, Ando succeeded. Magic Ramen tells the true story behind the creation of one of the world's most popular foods – instant ramen.
BIO: Andrea Wang is the award-winning author of The Nian Monster. She loves to travel and sample new and unusual foods. Perhaps unsurprisingly, most of her writing is about food. Andrea writes picture books and middle grade novels. Her second picture book, Magic Ramen, published in March 2019. She has also written seven non-fiction titles for the library and school market. Andrea holds an M.S. in Environmental Science and an M.F.A. in Creative Writing for Young People. She lives in Colorado with her family and their dog, Mochi, named for the sticky rice dessert.
Q&A WITH ANDREA WANG
What inspired you to write or illustrate picture books?
I've always loved writing, but it wasn't until after my first child was born that I started reading picture books again. I fell in love with the genre – the interplay between text and art, the way they encourage young readers to make connections to their own lives, and the bond that they foster between caregiver and child.
My first picture book manuscript wasn't born so much out of inspiration as out of necessity – my family went to Shanghai to visit my in-laws and my sons rapidly got tired of the picture books I had brought. I don't read Chinese very well, and at that time the bookstore that sold picture books in English was over an hour away (Shanghai traffic is awful) and the books were incredibly expensive. So I made up stories to tell my kids at bedtime, which led to me writing them down, which reinvigorated my love of writing. When we returned to the U.S., I had already decided to take online classes in writing for children.
Do you write or illustrate in any other genres of writing or art forms (acrylic, oil, watercolor etc.)? If so, what and why? Any preferences?
I've written nonfiction books for the educational market, mostly at the elementary school level. I also write MG novels. It's kind of funny – I started out writing picture books but then received feedback that several of my manuscripts would be better as longer works — chapter books or MG novels. So I took one of those manuscripts and expanded it to a chapter book form, which then morphed into a MG novel. Learning how to write a novel has been a long (still ongoing) process, and when I need a break, I'll tackle writing another picture book. It's been a bit of a surprise to me that my first published books have been picture books, because I've thought of myself as a novelist for so long.
What do you like most about picture book writing/illustrating versus other genres?
I love telling a complete story in so few words. I don't have to worry about describing the setting in detail or fleshing out a character completely. I can give broad brushstrokes or hint at things in the text or add a few choice art notes. For example, in Magic Ramen, I could condense ten years of Momofuku Ando's life into about five sentences, just hitting the most relevant points. I can't really do that in a MG novel.
What is the most challenging part about writing/illustrating picture books?
The most challenging thing is also how few words are in a picture book. Every word/sentence has to do a lot of work – move the plot along, or show something about the character, or expand on a theme. It's like a puzzle – and it's so satisfying when the right words all click into place and create that larger picture.
Tell us about your first published book or first art assignment – what inspired the idea for the book or how did you figure out how to approach the art for the author's text?
My first published book (that wasn't write-for-hire) was THE NIAN MONSTER, a Chinese New Year folktale retelling. I came across the tale of Nian while looking for information on the holiday to share with my sons and their classmates. My interest was piqued because my immigrant parents had never told me this story. At the same time, I looked at the Chinese New Year picture books available at the time and realized that most of them were set in imperial China. It affected the perceptions non-Chinese kids had of China – my sons' classmates still believed that kids in China wore imperial-style clothes and lived in thatched huts in tiny villages. I had spent time in China and wanted to show kids that contemporary Chinese cities and people are as modern and sophisticated as in the United States. Retelling the Nian folktale seemed like a great opportunity to do that, which is why there are many modern Shanghai landmarks and people wearing current fashions featured in it.
Any fun or interesting details about the road to your first book's publication?
THE NIAN MONSTER actually went to acquisitions meetings twice with editors that I met and submitted to from SCBWI conference passes. The first time, it was ultimately passed on because the house had already acquired a picture book about Chinese New Year and, I think, they felt their list didn't need another. The second time, the house felt that my book was "too niche." Ultimately, the third time really was the charm. An editor at Albert Whitman plucked my manuscript out of the slush pile, 18 months after I had submitted it! I think the lesson learned is to never give up!
There's been a growing demand for more diversity in children's book publishing for women and people of color either as book subjects/stories/characters or for diverse writers/illustrators. What are your thoughts on that, if any?
I think it's awesome that people have recognized the need for diverse books and are demanding more from publishers. Accurate and authentic representation is so important. Feeling seen and validated can be life-changing. As a reader, I'm thrilled about the growing number of #OwnVoices books that are being published. As a POC author, I'm excited to contribute to the diverse books that are available, and to highlight important people of color such as Momofuku Ando, the subject of my newest book, MAGIC RAMEN. Our voices have been marginalized for too long.
Do you have a favorite picture book or a picture book that most inspires you with its writing and/or art? If so, which one is it and why?
My favorite picture book is A DIFFERENT POND by Bao Phi and illustrated by Thi Bui. It's lyrical and gorgeous and poignant. I saw myself and my family in the story. This book really opened my eyes to what a picture book could be and inspired me to take a manuscript out of the drawer where it had been sitting for eight years. After a complete overhaul, that manuscript sold last year. 
Tell us something about yourself that most people don't know.
I get a kick out of using power tools, especially yard equipment. I was such a tiny, scrawny, sheltered child. Being able to wield a circular saw, mow the lawn, or clear two feet of snow from my driveway is a huge boost to my self-confidence and independence.
If you could give one piece of writing or illustrating advice for our NaPiBoWriWee participants, what would it be?
Don't get hung up on the details now. Don't worry about word count or crafting the perfect rhyme or digging through sources to find the name of your main character's son by his second wife. There's plenty of time to do all that later, during the revision stage. Just let the energy of NaPiBoWriWee flow through you and bang out your drafts. The first draft of MAGIC RAMEN was probably about 2000 words and dull and didactic as heck. I think the first sentence was actually "Momofuku Ando was born in 1910." It was that bad. But the story idea was finally out of my head and down on paper. That's the goal – to have something tangible to work with after the challenge is over.
There's been increasing pressure for writers and artists to be active on social media. Are you on social media? If so, where can your readers reach you? Has social media helped your writing/art journey and career? Any advice for writers or artists who might feel overwhelmed by the social media "burden"?
I am sporadically on social media. If we met for coffee, I would probably tell you my life story, but doing that online is outside my comfort zone. That said, I can be found at andreaywang.com, @AndreaYWang (Twitter), @AndreaWhyWang (Instagram), and andrea.c.wang (Facebook).
Social media has definitely helped me promote my books and find a sense of community. I have found launch groups to be great for reducing the burden of book promotion. Launch groups don't have to be just for debuts, either. I'm in one now called #19PBbios that features 19 picture book biographies coming out in 2019. Check us out at 19pbbios.com or @19PBbios on Twitter!
Thank you, Paula, for inviting me to be part of NaPiBoWriWee! I'm excited to tackle the challenge!
######
Thank you Andrea Wang for being a part of this year's NAPIBOWRIWEE! I can't think of a more perfect way to wrap our Day 7 with your inspiration! I love your story on how you overcame rejection to get your first book published! And thank you for reminding us not to get bogged down in the details and just WRITE! We can always fix things later. 🙂 And for some reason, I am craving some RAMEN NOODLES. I wonder why? 🙂
For more info on Andrea, visit her here: http://andreaywang.com
Andrea will graciously donate an autographed copy of her latest book to a lucky winner in our annual drawing contest! (Winners are chose at random). Winners will be announced on our May 8, 2019 blog, so stay tuned!
So here we go, everyone… LAST DAY! Try to reach that finish line by writing your 7th picture book in a row! I am behind, but I promise to try and catch up today!!!!!! 🙂
As always, remember… HAPPY WRITING! WRITE LIKE YOU MEAN IT!