2019 NAPIBOWRIWEE DAY 6 – Meet Guest Author David Zeltser!
WELCOME TO DAY 6 OF THE 2019 NATIONAL PICTURE BOOK WRITING WEEK WITH GUEST AUTHOR DAVID ZELTSER!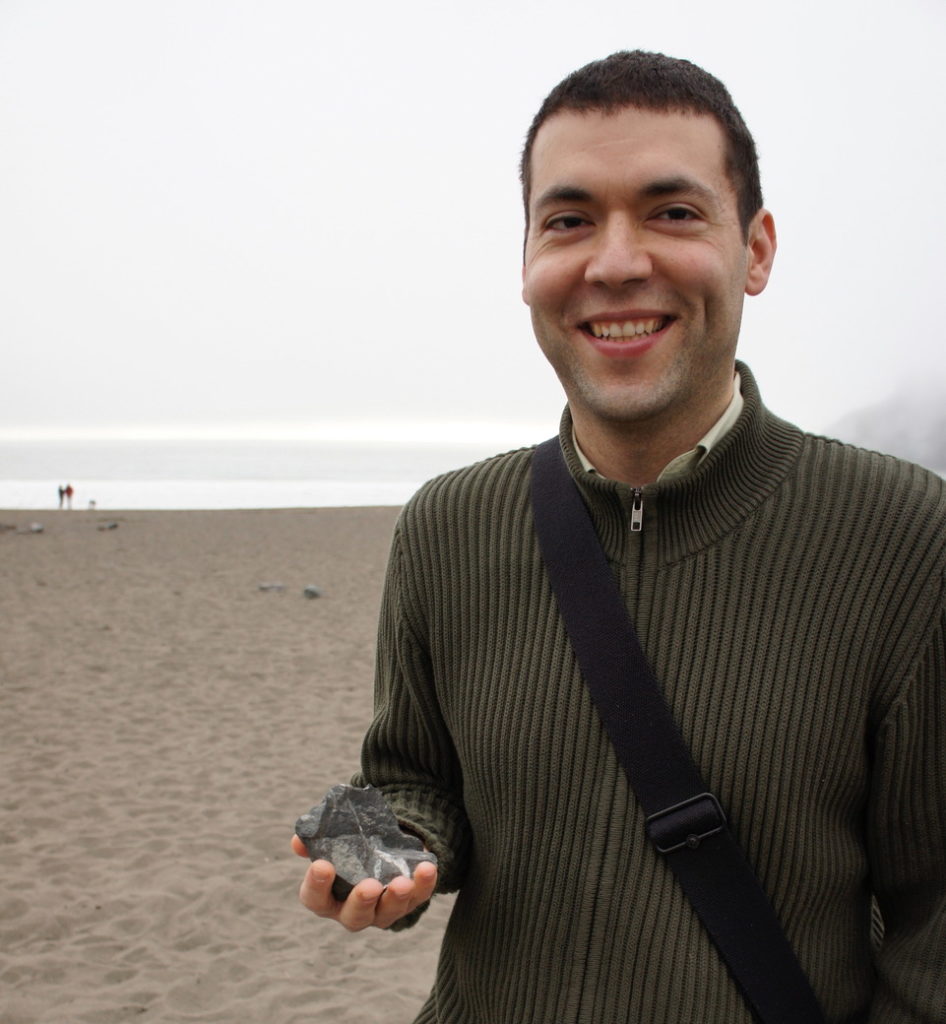 Wow! Can you believe it? ONLY TWO DAYS LEFT. Where did this week go? Time flies so fast! Welcome to Day 6 of NAPIBOWRIWEE with special guest author DAVID ZELTSER!
Special Note: Thank you everyone for your comments on these blogs! And apologies for our little glitch this week where newer comments were not appearing (they were posted, just not actually appearing on the blog itself). We fixed it! I also love everyone's posts on Twitter & Facebook, too. Thank you! I am sorry I have not been able to personally respond to comments this year because of our computer glitch. I hope to catch up before Day 7, so stay tuned. Until then, I have read all comments and am very inspired by everyone. Thank you!
MY DAY 5 EXPERIENCE: Nothing! I didn't write Book #5! Because of our week-long family houseguests and book/TV work deadlines, AND dealing with a tiny computer glitch on our website, I was too burned out on Sunday to write. But I wasn't discouraged! Because NAPIBOWRIWEE is about being kind to yourself (as many of you have pointed out in the comments here and on social media). What matters is that we TRY to write every day. And I discovered on Day 5 that sometimes NOT writing IS writing. Seriously! What do I mean by this? Well, I had tickets to see the incredibly popular K-Pop band BTS at the Rose Bowl on Sunday night. (For more information on this super boy band group, check this out: https://variety.com/2019/music/news/bts-tour-rose-bowl-report-photos-1203205440/) At the concert, I realized… I have to write a cute picture book about Concert Cats! 🙂 So at least I had a fun idea while at the show and quickly jotted down a note on my iPhone. So although I got no writing done on Day 5, I at least came up with an idea! So at least I "wrote" on Day 5 even though I didn't finish. #BeKind #TryYourBest #Onwards
And what better way to inspire me to try and write TWO books on Day 6? Why, reading an inspirational interview with our Day 6 Guest Author David Zeltser! Here we go…
DAY 6 – GUEST AUTHOR Q&A WITH DAVID ZELTSER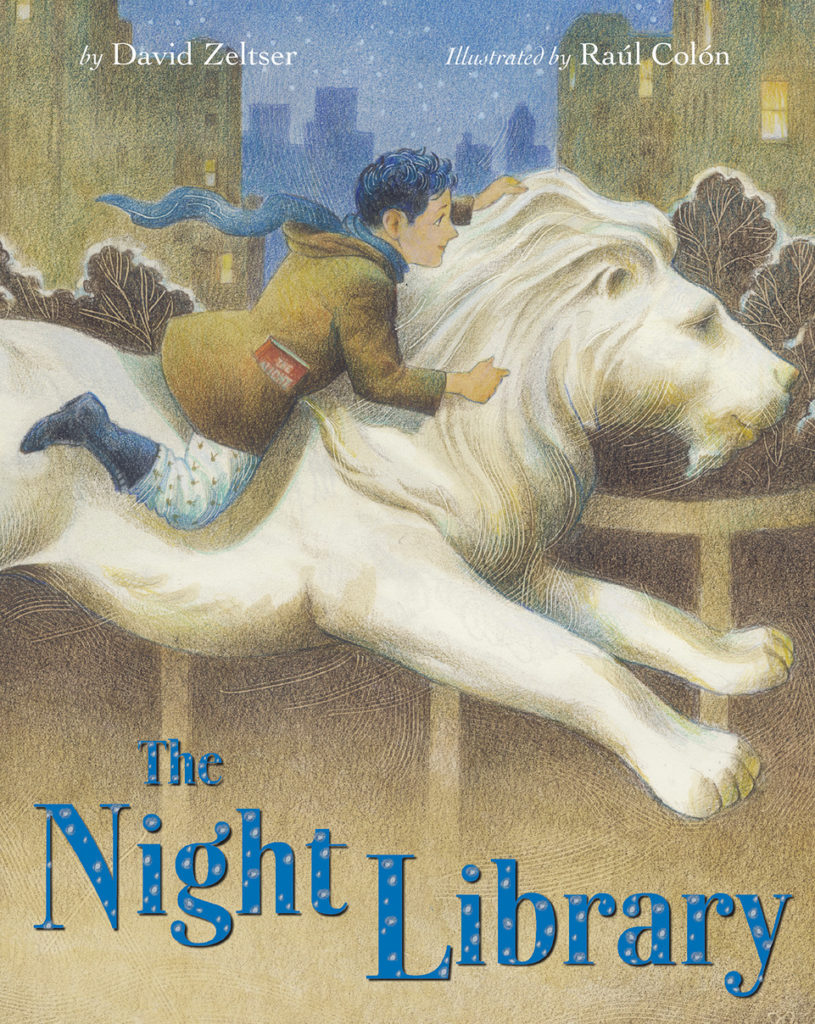 PUBLICATION INFO: The Night Library by David Zeltser & illustrated by Raul Colón (Random House, April 2, 2019)

School Library Journal review: "What better way to cure a lost love of books than with a magic ride through the library in the middle of the night? A young Latino boy goes to bed disappointed when he receives a book for his eighth birthday and soon falls into a ­restless sleep. Later that night, he is awakened by a giant lion who whisks him out of the Bronx and through Manhattan straight to the doors of the New York Public Library. The boy soon remembers where he's seen this lion before; it is Fortitude, who guards the doors of the library with his fellow lion, Patience. During his tour of the deserted library, our narrator watches books as they move, dance, and twirl through the stacks. He even recognizes some of his ­favorite storybook characters as they and the stories come to life. As he witnesses the wonder of books and the library, the boy tells Fortitude that he has stopped reading because of the loss of his grandfather; reading was their favorite thing to do together. He soon learns that books, and his special memories of his grandfather, have been there all along—and they always will be. Colón's gorgeous art paired with Zeltser's text creates a dreamy, magical world in this book about books. ­VERDICT Sure to inspire people of all ages to pick up a book and ­experience the magic that unfolds." – School Library Journal

BIO: David Zeltser is the author of Lug: Dawn of the Ice Age and its sequel, Lug: Blast from the North. The novels satirize mankind's response to climate change and have been praised by Kirkus Reviews, School Library Journal and Al Gore, who called the first book "a great combination of humor and powerful insight." David's first picture book, Ninja Baby, was the Magnolia State Book Award runner-up, featured in USA Today, and received a starred review from Publishers Weekly, which called it "a funny and pitch-perfect story." It was illustrated by Caldecott Honor-winning artist Diane Goode and published by Chronicle Books.
Recent picture books include The Night Library, illustrated by Raul Colón and published by Random House. Kirkus Reviews called it "whimsical and captivating" and School Library Journal said it was "sure to inspire people of all ages to pick up a book and experience the magic that unfolds." David's picture book The Universe Ate My Homework (illustrated by Ayesha Rubio) was praised by NPR Science Journalist and Radiolab co-host Robert Krulwich, who then kindly lent his voice to the trailer. David's next book is Codzilla, which will be illustrated by Jared Chapman and published by HarperCollins. David also co-wrote the screenplay Solo, which will be directed by Joseph Greco (writer/director of Canvas) and Executive Produced by Bruce Beresford (director of Driving Miss Daisy).

David emigrated from the former Soviet Union at age five. Although his Bachelor's degree is in physics and he nearly went to vet school to study wildlife medicine, he ultimately came back to his first love–storytelling. But along the way, he got to hold and band dozens of species of birds and help care for a baby rhino named Emmitt. His greatest joys are his wife Fiona, daughter Naomi, dog Ella, and all their wonderful friends. David and his friend Julia Chiapella cofounded a free after-school writing center called the Word Lab, as well as an imaginative exploration space for local kids, called the Chamber of Heart and Mystery, at the Museum of Art and History. This is in Santa Cruz, California, where David lives.

Q&A WITH DAVID ZELTSER
What do you like most about picture book writing versus other genres?
I love the way the limitations of the format inspire invention and push me to do more with less.
Do you have a favorite picture book?
So tough to pick one, but I'll say few experiences can compare to cuddling up with my daughter and reading Owl Moon by the wonderful Jane Yolen and John Schoenherr.
Tell us about your first published book – what inspired the idea for the book?
My first published book was a middle grade novel called Lug: Dawn of the Ice Age. I was entertaining myself with a story of a cave boy who preferred cave painting to bashing other cave boys with clubs. Then I realized that if the story was set just as the Ice Age was coming I could also satirize our society's severely lacking response to climate change. It was a meaningful and fun book to write. You can check out the trailer here: http://www.davidzeltser.com/books/lug-dawn-of-the-ice-age
My first published picture book, Ninja Baby, was inspired by my daughter 🙂 Diane Goode's beautiful and dynamic art took the humor to another level and inspired this trailer: http://www.davidzeltser.com/books/ninja-baby
If you weren't a writer/artist, what would you be?
I would open a library in a treehouse. The tree would be huge and have monkeys. Quiet monkeys.

Tell us something about yourself that most people don't know.
I have some art directing experience, love working with artists, and have two separate picture book collaborations going with a couple of illustrator friends. My agent has been giving us notes and plans to submit these projects to publishers once we have finished dummies along with a few full-color art samples. While the bulk of my work will continue to be text-only stories, I've found that certain visual premises really benefit from this early collaborative approach. Btw, I have a few more of these ideas, so I'd be happy to hear from pro-level illustrators who might be interested in teaming up. Even better if you live near Santa Cruz or in the SF Bay Area.
If you could give one piece of writing or illustrating advice for our NaPiBoWriWee participants, what would it be?
Step back and look at your main character with a gimlet eye. Will readers care about your protagonist? If they don't, no stupendous plot twists, or splendiferous art, will hide that. Unless you're writing a concept book, your first job is to create an emotional connection between your character and the reader.
Also, if you'd like to make a dummy to see how your picture book flows, my illustrator friends and I have found using an Itoya Original Art Profolio 11X8.5 Landscape book great for seeing the spreads and easily changing out the layout. (It's a 48-page blank portfolio but the manufacturer calls it a 'profolio.')

There's been a growing demand for more diversity in children's book publishing for women and people of color either as book subjects/stories/characters or for diverse writers/illustrators. What are your thoughts on that, if any?
It is crucial that all genders and colors be represented and I wholeheartedly support the need for diverse voices. As far as picture books, publishers often assume characters are white unless told otherwise. If that's not what you want, speak up early in the process. These conversations are really important to me and have led to a recent success. It's heartening to see people becoming more receptive to them.
Any fun or interesting details about the publication of one of your picture books?
Some stories are like black holes—their gravity is so strong that you just drop everything and fall in. In 2009, I was the hapless victim of one such beast, innocently known as the DIY Universe episode of the Radiolab podcast. After hearing Robert Krulwich interview the physicist Brian Greene about how one might create a parallel universe, I dropped everything and began to outline a story about a child who builds a universe of her own. This was the 'Big Bang' for my picture book, The Universe Ate My Homework. When I was a kid I was constantly asking questions about how the world worked. I eventually ended up majoring in physics. The pinnacle of my college career was co-writing a paper with the Harvard physicist Howard Georgi, which I no longer understand, having forgotten quite a bit of math. So when Carol Hinz at Lerner asked me if I could do a picture book that involved modern physics, I already had an outline. Later, I learned that I wasn't the only one who had been sucked in by the DIY Universe story. After Robert Krulwich read my picture book he shared the following anecdote:
"When I was working on that [DIY Universe] Radiolab piece, doing the NPR version, Senator Barack Obama wandered into my NPR office, overheard me fussing around, playing Brian Greene bits out loud, sat down to talk about it and then, getting into it, he offered to help me edit it, which he then kinda sorta did, by having a real long conversation about my draft over lunch. A few months later, he began running for President. So to have had a cockamamie idea Brian Greene-ed, Barack Obama-ed and then David Zeltser-ed, I guess is a totally out-of-the-blue triple blessing."
Whatever it is, I don't think it's a coincidence—some stories suck in everyone around them. Fortunately, Robert liked the book and generously lent his voice to a trailer (which was animated by the book's multitalented illustrator, Ayesha L. Rubio). Check it out here: http://www.davidzeltser.com/books/the-universe-ate-my-homework

Where can your readers reach you?
Best place is my website, where you can also subscribe to future book announcements: http://www.davidzeltser.com
I'm also active on: https://www.facebook.com/davidzeltser and https://twitter.com/davidzeltser

Anything else you want to add?
Yes, I want to publicly thank my books' behind-the-scenes creative teams—the editors, art directors and designers who contribute so much but don't see their names on the cover.
The Night Library (with Raúl Colón): ART DIRECTOR/DESIGNER: Elizabeth Tardiff EDITOR: Maria Modugno
Ninja Baby (with Diane Goode): ART DIRECTOR: Amelia Mack DESIGNER: Kelsey Premo Jones EDITOR: Melissa Manlove
The Universe Ate My Homework (with Ayesha L. Rubio): ART DIRECTOR/DESIGNER: Danielle Carnito EDITORS: Alix Reid and Carol Hinz

Stinker (with Julia Patton): ART DIRECTOR: Danielle Carnito DESIGNER: Emily Harris EDITOR: Alix Reid
Lug: Dawn of the Ice Age (illustrated novel and its sequel): ART AND DESIGN: Jan Gerardi, JP Coovert, Michelle Gengaro EDITORS: Andrea Cascardi, Jordan Hamessley
Codzilla (with Jared Chapman; coming in June): ART DIRECTOR/DESIGNER: Chelsea Donaldson EDITORS: Jill Davis and Abby Ranger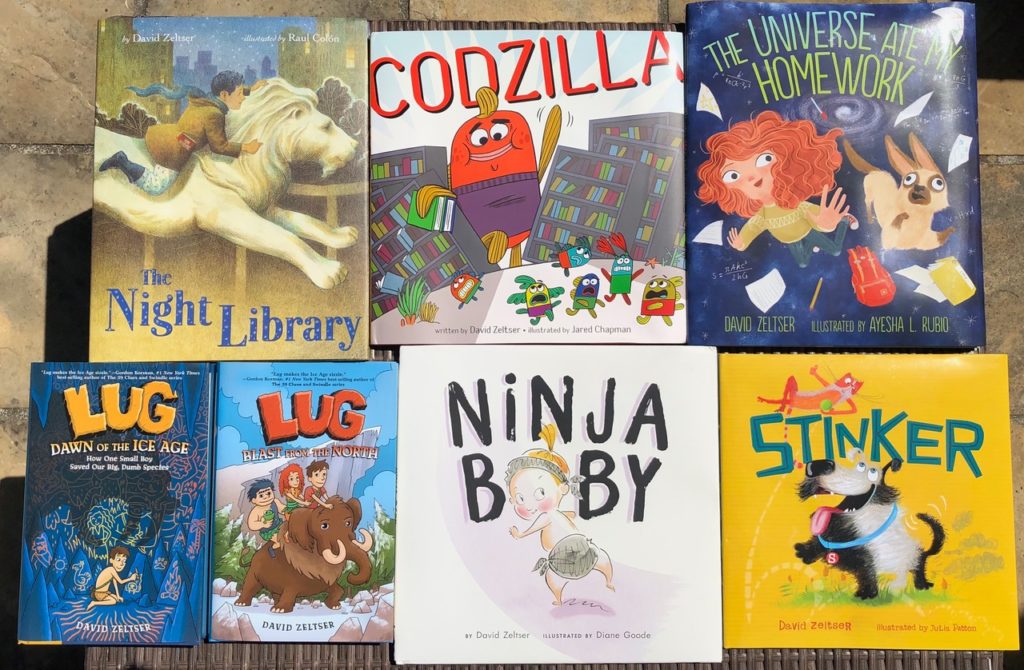 ######
Thank you David Zeltser for all this wonderful insight! I am so impressed with your diverse biography and experience. I love how many of our guest authors wear many different hats when it comes to both writing and other types of jobs! Thanks also for the dummy (not "dumb") advice! 🙂 Here's his website if you would like to know more about him! http://www.davidzeltser.com
David will graciously donate an autographed copy of his latest book to a lucky winner in our annual drawing contest! (Winners are chose at random). Winners will be announced on our May 8, 2019 blog, so stay tuned!
Well now that I was inspired by both David's interview & my experience at last night's BTS concert, it's time to write! Let's see if I can get Book 5 AND 6 done. I may not be able to, but I will at least try! 🙂 GOOD LUCK TO EVERYONE ON DAY 6! Please post your comments here and on Facebook & Twitter! Until tomorrow's blog, remember… HAPPY WRITING! WRITE LIKE YOU MEAN IT!