2017 NAPIBOWRIWEE DAY SIX – GUEST AUTHOR Q&A WITH ANDREA J. LONEY! (May 6, 2017)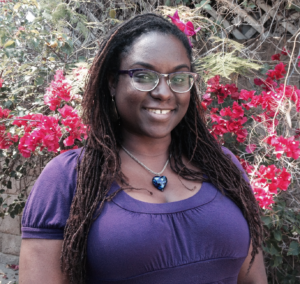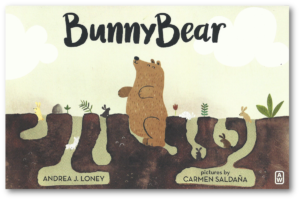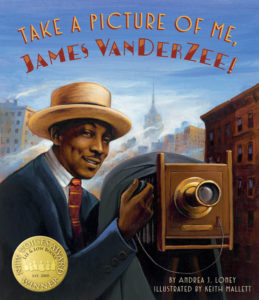 PAULA'S 2017 NAPIBOWRIWEE DAY FIVE RECAP (May 5, 2017)
TWO.
DAYS.
LEFT.
Is anyone still here? 🙂
Can you believe it? For five days straight, you guys all wrote 5 picture books in 5 days. OR YOU WROTE AT LEAST ONE WHOLE PICTURE BOOK BY NOW.
OR… you at least tried to write every single day.
Whatever the case, I cannot say how proud I am of everyone.
The whole point of my silly writing event was simply to encourage everyone to write every single day. At the end of the day, of course I hope we all write 7 picture books in 7 days.
But I also completely understand if we only write a few picture books, let alone one, in these 7 days. The whole point is that … YOU ARE WRITING EVERY SINGLE DAY.
I've been writing professionally ever since I graduated from college. That's (gulp) 26 years of writing. (I'm college class of '91. Vintage Gen Xer here. LOL!) The one thing I have learned over these 2.5 decades is that if you write every day, you develop a thick skin and the ability to self-edit yourself because you are doing this every. single. day. 🙂
I hope this writing week exercise has helped everyone so far!
So what did I do for Day 5? For the past five days, I have been reviewing the research I did over the past year for some picture book biographies and writing a few outlines to turn them into rough rough rough "vomit drafts." So far, I have successfully written 3 non-fiction picture books and one fun almost word-less "puzzle" type book.
Today, I did a lot more research on a new topic that I accidentally stumbled upon during Day 4. But I realized I needed more time to absorb the facts that I was learning. So I plan I to write the draft of this new non-fiction picture book TODAY (i.e. Day 6 – Saturday 5/6/17).
But for Day 5, I still wanted to write a picture book. And then I remembered how on Thursday night, I watched one of my all time favorite foodie shows… MASTER CHEF JUNIOR.
Coincidentally, my dear college friend's son is on this show! And he's still on it! His name is Adam. He is a talented, smart and a sweet, compassionate teen! If you want to find out more about him, go here: http://m.sfgate.com/tv/article/Sacramento-teen-in-final-rounds-of-competition-on-11122804.php GO ADAM!!!!! 🙂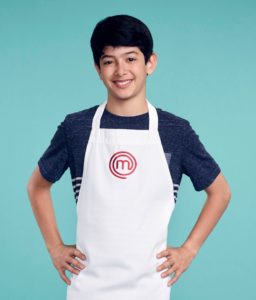 So because I'm a foodie and a Master Chef Junior fan (AND a fan of my friend's son Adam!), I decided to write a picture book about a chef. And I realized… we have three cats. Oreo, Beethoven & Charlotte. And every time we cook in the kitchen, Beethoven jumps up on the kitchen counter and sits there and watches us as we cook. Caveat: We have to shoo him off the counter and of course clean the counter! Safety first! 🙂
We joke about how Beethoven is secret a Master Chef trapped in the body of a cat, hence his intense curiosity every time we cook dinner. (Below is a pic of me dressing my three cats Oreo Beethoven & Charlotte up as Top Chefs for a past Halloween! LOL!)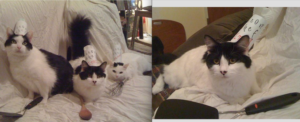 So that was my Book 5 draft for May 5th – a picture book poem about a cat who loves to cook!
As for how I have been writing my picture books all week, I have been using my Scrivener app. It's a great writing software program that I have bragged about before – it's especially great for nonfiction projects because you can organize all these folders within the document itself.
Many of you who have done NAPIBOWRIWEE before have heard me rave about Scrivener. But I'm mentioning this app again because the the company FINALLY developed an iOS version last year where you can sync your Scrivener app on your iPhone and iPad! So now I can write ANYWHERE with ANY device! I've even written at bars on my iPhone using this app! 🙂 LOL!
For more info on Scrivener, go here: http://www.literatureandlatte.com
And now without further ado… it's time to meet the AWESOME ANDREA J. LONEY, our final Guest Author for 2017 NAPIBOWRIWEE!
######
DAY 6 – GUEST AUTHOR Q&A WITH ANDREA J. LONEY
BIO: Andrea J Loney's first published picture book is BUNNYBEAR, (Albert Whitman & Company, January 2017), the story of a bear who believes in his heart that he is a bunny. Her upcoming debut picture book, TAKE A PICTURE OF ME, JAMES VANDERZEE! (Lee & Low Books, Summer 2017), is the 2014 New Voices Award-winning picture book biography of the legendary black photographer of the Harlem Renaissance, and her third picture book DOUBLE BASS BLUES (Random House Knopf, 2019) shares the adventures of a young black boy carrying his double bass home from school. A community college instructor with an MFA in Dramatic Writing from NYU, Andrea also volunteers for We Need Diverse Books. She lives in Los Angeles, California with her devoted family, embarrassingly spoiled pets, and towering stacks of picture books.
PUBLICATION INFO: TAKE A PICTURE OF ME, JAMES VANDERZEE! (Lee & Low Books, Summer 2017) – the 2014 New Voices Award-winning picture book biography of the legendary black photographer of the Harlem Renaissance.
BUNNYBEAR (illustrated by Carmen Saldaña, Albert Whitman & Company, January 2017) – the story of a bear who believes in his heart that he is a bunny.
DOUBLE BASS BLUES (illustrated by Rudy Gutierrez, Knopf Spring 2019) – Double Bass Blues is a picture book celebrating music and family in which a black boy shoulders his beloved double bass from his suburban school to his city neighborhood.
Q&A INTERVIEW WITH ANDREA J. LONEY
— What inspired you to write or illustrate picture books?
My love of picture books began back when I was in elementary school. While I loved reading all kinds of books including novels, chapter books, comics, history and science texts, plays, poetry, and more, I was always drawn to picture books. I remember deciding in the second grade that when I grew up, I would create the kind of picture books that I wanted to read. I even wrote and drew little stories to entertain myself. Over time I stopped drawing but I continued to write. And I always wanted to publish a picture book someday. And then someday happened!
— Do you write in any other genres? If so, what?
Over the years I have been a poet, a playwright, a screenwriter for movies, and a scriptwriter for television. I was even a stand-up comedian for a few years. But right now picture books are my passion.
— What do you like most about picture book writing versus other genres?
Picture book writing combines so many of my favorite genres – the structure of scriptwriting, the wordplay of poetry, the emotion and dramatic tension of theater, and the dazzling spectacle of film. And then there's the thrill of watching the artwork dance with the words across the pages. And the joy of putting on a performance while sharing the book with a child. Picture books still feel as magical to me now as they did when I was little.
— What is the most challenging part about writing picture books?
For me, the most challenging part about writing picture books is bridging the gap between my vision of the book and the reality of the actual text scribbled on my notepad. I want each book I write to feel like a love letter from my heart to the reader's heart. However, many of my stories start out like a pile of puzzle pieces need to be found, sorted, and rearranged until all the right words line up in the right order to just the right effect. If just one piece to pops out of place, the story collapses. Fortunately, I love solving puzzles, so it's my favorite kind of challenge.
— Tell us about your first published book – what inspired the idea? 
Although Take A Picture of Me, James VanDerZee was my first sold book, Bunnybear is my first published book. I first got the idea while I was in a café with a friend, brainstorming silly ideas. But the idea of a bear who believes that he is a bunny – the more I thought about it, the more I thought about all of the people I knew who seemed one way on the outside and another way on the inside. I thought about friends who were rejected by society and even by their own families, just for being their own authentic selves. I thought about my own experiences of being alone and misunderstood. And then I wrote the story that I would have wanted to hear and see if I were a child going through something similar.
— How long did it take to write (for artists – or illustrate & write)? 
I tend to think about story ideas for a very long time before I start writing them. I got the idea for Bunnybear in December 2013, but I didn't actually write it down until October 2014. Then I took it to a few different critique groups for revisions, and I finally started submitting it to agents in March 2015.
— Where is the best place for you to write your books?
I am a night owl, so the best place for me to write is someplace quiet, dark, and cozy. However, I've always found ways to write almost anywhere throughout the day – in a coffee shop, at my desk between classes, in my car, etc. Even during walks I sometimes compose stories out loud and recite them to myself – but I wear headphones so other people think I'm just ranting on the phone and not having some sort of a psychiatric episode.
— If you weren't a writer/artist, what would you be?
As a little girl, I imagined that I would grow up to be a doctor like the famous Puerto Rican poet William Carlos Williams, who wrote poetry on his prescription pad between patient visits. Unfortunately, I never overcame my aversion to germs and ickiness, so no medical career for me. — Tell us something about yourself that most people don't know. I have a pair of adult-sized light up fairy wings and I am not afraid to use them.
— If you could give one piece of writing advice for our NaPiBoWriWee participants, what would it be?
Have fun! Set an intention to quickly blast out a story, enjoy the ride, and see what happens. Delight in the joy of creation and worry about the process of revision some other week. No one is expecting you to draft an award-winning polished final draft in 24 hours (but if you do, that's just a bonus, right?), so take the pressure off and just see what flows.
— There's been a growing demand for more diversity in children's book publishing. What are your thoughts on that?
I think that every child deserves to be the hero of the story. I also think that many of us usually do not think of ourselves as "diverse" — we just see ourselves as people living lives that are as fascinating, compelling, and important as anyone else's. And I think that when even more stories are published about an even wider variety of cultures, our entire society will benefit as a whole. Lastly, I am so very grateful for publishers like Lee & Low Books and their steadfast commitment to diversity in children's literature.
— There's been increasing pressure for writers to be active on social media. Are you on social media? If so, where can your readers reach you? Has social media helped your writing journey and career? Any advice for writers who might feel overwhelmed by the social media "burden"?
I can be found at: My website: andreajloney.com Twitter: @andreajloney  Instagram: https://www.instagram.com/andreajloney/  Pinterest: https://www.pinterest.com/AndreaJLoney/ And Facebook: Author, AndreaJLoney 
Social media has been very helpful in my writing career – so many opportunities have come to me just by someone looking me up online and contacting me. Or by me reaching out to someone on Twitter or Facebook. In my opinion, all writers who want to be "findable" by an agent or publisher need at least a website and a Twitter account. It's super easy to get sucked into a social media vortex and lose time that could be better spent on your writing. But just maintaining your own little part of the internet with an updated website and a few daily posts or reposts is all that's necessary to show that you are a part of the kid lit community. And the kid lit community is awesome! Come play with us!
######
Standing ovation for the Awesome Andrea J. Loney for taking time to answer our questions! You are an inspiration to our aspiring picture book writers and NAPIBOWRIWEE community! Special thanks to Andrea for generously donating autographed copies of her books for our lucky winners chosen at random at our drawing! Contest winners announced on May 8, 2017!
My Day 6 question for everyone – since I mentioned Scrivener was my favorite go-to writing app… what writing programs/software do you guys use when you write? I'm curious to hear more! Do you use the laptop, the standard MS Word, or other exotic software, or just an old-school pen and paper? 🙂
Good luck to everyone who has survived five whole days of writing and are about to embark on Day 6! Hang in there, only two more days left! Remember to post your comments below about your experience. Stay tuned for our May 7th wrap up blog tomorrow (posting at 9 AM EST/6 AM PST)! Until then, HAPPY WRITING! WRITE LIKE YOU MEAN IT! 🙂