2017 NAPIBOWRIWEE DAY SEVEN – OUR FINAL DAY! (May 7, 2017)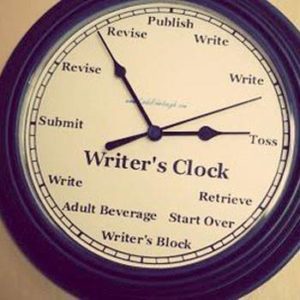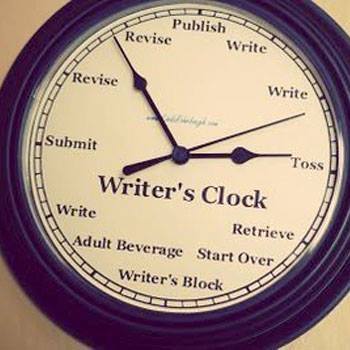 Well, here we are. The last day of our 2017 National Picture Book Writing Week.
On Monday, May 1, 2017, we all started this journey to write 7 picture books in 7 days. Some of us are close to completing this goal. Some of us are still trying to play catchup but have at least written one full and completed picture book draft. And maybe some of us haven't finished anything yet but we have at least written every single day.
So to everyone on Day 7, I say to you all…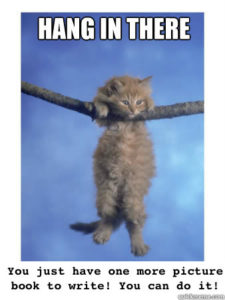 PAULA'S 2017 NAPIBOWRIWEE DAY SIX RECAP (May 6, 2017)
My quick recap from Day 6. So as I had mentioned earlier, I had accidentally stumbled upon a fascinating true life story that made think, "This has GOT to be a picture book." So I did some research and decided to let that research simmer in my head. I planned to write the draft of the book on Day 6.
Instead, as I was getting to write this non-fiction picture book for Day 6, I did a little bit more googling and found out… THERE WERE ALREADY TWO BOOKS PUBLISHED ABOUT THE SAME STORY! So I realized I was too late.
Normally, just because there is a book out there about the same topic as yours, you should NOT let that discourage you from writing YOUR book. For example, I am a violinist and one of my YA novels is about a teen violinist. There are MANY YA novels out there about teen violinists. But I still went ahead and wrote MY book because none of these novels were written from MY unique perspective. As a result, GOOD ENOUGH (HarperCollins 2008) is still in print and doing very well!
But for my NAPIBOWRIWEE idea, I realized both published books were TOO similar to where I wanted to go with my story. So I decided to scrap it. However… because I am a screenwriter, I realized this historical topic could be a potential future script idea. So as I mentioned before, nothing is ever truly wasted in our writing! So I am putting my research in a folder and will let that marinate and who knows, maybe down the line, I will write a screenplay about the same topic!
But unfortunately, I had NOTHING PLANNED for Day 6.
Until my cat Oreo sneezed and wheezed. See, my cat Oreo has feline asthma. I have to use a tiny kitty inhaler on him twice a day.
So I couldn't help it and wrote a very very young cute picture book about my sneezing cat. 🙂 Lesson learned: When in doubt and stuck on ideas, ALWAYS WRITE ABOUT YOUR CAT. LOL! 😛
Anyway, so for the past few NAPIBOWRIWEE years, I was unable to write 7 picture books in 7 days. I only wrote 4 or 5 books in the past few years. It was mostly due to work and other unforeseen problems (one year, our roof leaked and I had to deal with construction for most of NAPIBOWRIWEE which took a TON of time out of my writing time LOL). So I'm really excited that this year, I was able to focus more and I might be able to finish 7 books in 7 days this year!
######
NAPIBOWRIWEE ALUMNI SUCCESS STORY!
And now,  how to inspire YOU to finish your 7th and final book (or for those of you who are a little behind, how to at least finish that book you are still working on!)
Because we do not have a Guest Author for Day 7, I thought I would inspire all of you with a success story from one of very own our NAPIBOWRIWEE participants!
DIANE O'NEILL has participated in previous NAPIBOWRIWEE events. She kindly contacted me this year to let me know some good news. A picture book draft she wrote in 2009 was JUST accepted by HIGHLIGHTS Magazine.
Let me repeat that – a story Diane wrote in 2009 is going to be published!!!!! 2009! Wow! Talk about PERSEVERANCE and never giving up! Diane started NAPIBOWRIWEE from Year One. (I started this event in 2009. Unfortunately, it was on my old website and the archives are no longer online, although I have screenshots of that year which I will one day archive here later.)
Diane wrote this to me: "Hi Paula! I just wanted to thank you again for NaPiBoWriWee! A story that I started during NaPiBoWriWee 2009 has just been accepted by Highlights — I signed the contract yesterday! If it hadn't been for NaPiBoWriWee, I might have never written the story. It's about Valentin Haüy, the man who started the first school for children with visual impairments, at a time when society didn't think people who were blind could learn. The name of the article is "Valentin's School." Also, another interesting fact — years later, Louis Braille enrolled in that school, and by the age of fifteen invented — you guessed it — Braille. (Haüy and Braille never met.) I'm still so excited–childhood dream come true, getting published in Highlights!"
CONGRATULATIONS DIANE O'NEILL!!!!!! She will keep us posted on when her article in Highlights comes out. Stay tuned, I will tweet about its publication date.
This is what I love about NAPIBOWRIWEE – everyone from novice first-time writers to veteran published kid lit authors participate in this event. We have so many success stories.
So for today's Day 7 Question: What are YOUR success stories from NAPIBOWRIWEE? Did any of you get one of your manuscripts written during NAPIBOWRIWEE accepted for publication? Or did a NAPIBOWRIWEE draft get you signed to an agent? Did anything else in this event itself help inspire you towards accomplishing your own writing dream? (Such as developing a daily writing habit skill or starting a writing group or inspiring another draft later that would be published etc.?)
Finally… before we go off to write, please remember… I will be putting everyone's name in a hat and picking out winners at random for our contest drawing. Prizes include souvenirs from our store along with signed books from our Guest Authors this week!
The contest winners will be announced on May 8th (blog posts 9 AM EST/6 AM PST)! So please come back for our May 8th blog!
Until then, please post your comments today for Day 7 here and on our Facebook page and on Twitter. Thank you again for participating and good luck on our final day (sob)! HAPPY WRITING! WRITE LIKE YOU MEAN IT! 🙂