2017 NAPIBOWRIWEE DAY EIGHT – CONTEST WINNERS! (May 8, 2017)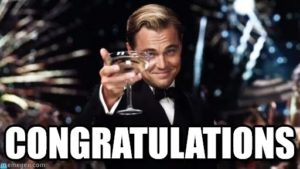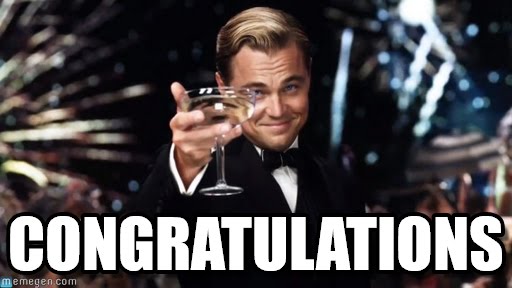 GUESS WHAT?!
YOU DID IT!
WE DID IT!
WE WROTE 7 PICTURE BOOKS IN 7 DAYS FOR NAPIBOWRIWEE 2017!
CONGRATULATIONS, EVERYONE! 🙂
And of course, congratulations to everyone who at least WROTE EVERY SINGLE DAY! Even if you did not complete all 7 books, you wrote every day and did not give up all week! I am so proud of all of you!
How is everyone feeling? Let me tell you about my day!
PAULA'S 2017 NAPIBOWRIWEE DAY SEVEN RECAP (May 7, 2017)
Okay. So here's what happened. I battled Writer's Block today. I was exhausted from a busy work week, a stressful week not knowing if our WGA union would go on strike or not (thankfully NOT!), and also keeping up with everyone's comments on this website and maintaining and updating each blog for our NAPIBOWRIWEE week. AND I was trying to write my own 7 picture books in 7 days!
So far, I was pretty happy. As I have mentioned before, I was unable to do 7 for 7 for the past few years due to many complicated schedule conflicts. This year, I was very happy that I was able to write 6 for 6. A few of them were non-fiction stories, and so far, I will say that ONE of these non-fiction drafts is definitely going to be revised later this month and submitted to my book agent. So I'm very excited about that!
The other fiction books I wrote were mostly fun writing exercises for me and good practice for poetry writing. I think one of them might become something more, but I have to focus on my non-fiction for now. My dream one day is to have a fiction picture book published (especially one about a cat of course LOL!) but my "brand" is non-fiction so I have to focus on that for now.
Anyway speaking of non-fiction… so today I did not know what I wanted to write about. So I looked at my list I had prepared earlier of possible future non-fiction historical figures to write biographies about. Some of these ideas included politicians because I've always wanted to write a picture book biography about a representative in Congress or a Senator.
So as I started researching some of the political names on my research list, I stumbled upon a very specific childhood story about one politician that made me immediately gasp and ask, "WHY HAS NO ONE EVER WRITTEN A PICTURE BOOK ABOUT THIS BEFORE?" This childhood anecdote reminded me of another wonderful picture book biography that focuses on ONE EVENT instead of the entire life story of a historical subject – AMELIA AND ELEANOR GO FOR A RIDE by Pam Munoz Ryan and illustrated by Brian Selznick (Scholastic 1999).
I fell into the rabbit hole and did more research and came up with a skeleton draft. In a way, I think this draft is more like a glorified outline, but I'm tired, it's been a long week, and I created NAPIBOWRIWEE so I decided I WILL count this skeleton draft as Book No. 7 because I am the Boss of This Event. LOL. 🙂 So there! Hahah! But I'm so excited about this story that I am going to pitch it later to my book agent as a SECOND BOOK PROPOSAL.
This is why I love/hate doing NAPIBOWRIWEE – it is soooooo much hard work but at the end of the day, forcing myself to write 7 stories in 7 days helps me discover future books that I can develop and nurture from these very rough drafts.
I'm glad I didn't throw in the towel – I was very tempted to give up today and just eat chocolate and watch a lot of Food Network TV shows instead. LOL!
So my final NAPIBOWRIWEE lesson for everyone is…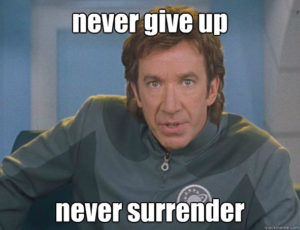 And again, I can't thank everyone enough for your daily comments. Because of my work schedule and commute, I couldn't respond individually to everyone but if my website had a LIKE button, I would have hit LIKE on all of your wonderful posts! Thank you so much! I treasure our NAPIBOWRIWEE community and friendship!
So now it's time for YOUR reward… who won this year's contest drawing? Keep reading below!!!!!!
######
2017 NAPIBOWRIWEE CONTEST WINNERS
Every year, I put a list together of everyone who participated in NAPIBOWRIWEE. In the past, I literally typed everyone's names up and printed it out and cut them up into little strips and had my cats pick the names out of a hat. Seriously. You can look in my archives to see photos of that. Like this one below with Oreo, Beethoven & Charlotte: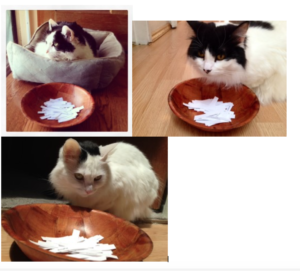 But over the years, this event has gotten so big that the ole names-in-a-bowl doesn't work anymore.
As a result, now I've gone hi-tech. Full disclosure for honesty and because I love the movie QUIZ SHOW and want to make sure my "game show" follows FCC federal regulations on gaming fairness LOL 🙂 so I used this website to help me randomly pick our winners: http://www.miniwebtool.com/random-picker/
IMPORTANT NOTE: Dear Contest Winners – I will be emailing you ASAP to make arrangements for your prize deliveries, so please keep an eye out for my email in your in-box sometime this week!
DRUM ROLL… HERE ARE OUR CONTEST WINNERS!
Winner of an autographed copy of Jason Gallaher's WHOBERT WHOVER: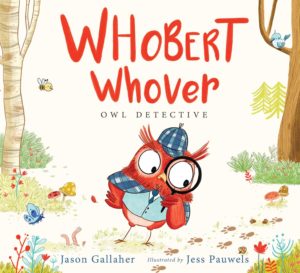 MONICA MAYPER
Winner of an autographed copy of Courtney Pippin-Mathur's DRAGONS RULE, PRINCESSES DROOL: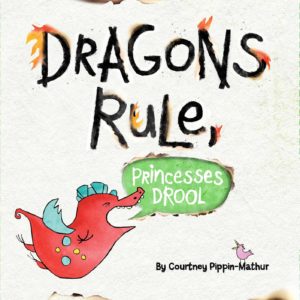 ARTELLE LENTHALL
Winner of an autographed copy of Terry Pierce's MAMA LOVES YOU SO: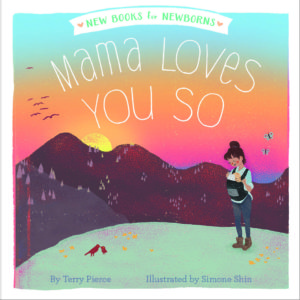 ANGELA KUNKEL
Winner of an autographed copy of TERRY PIERCE's MY BUSY GREEN GARDEN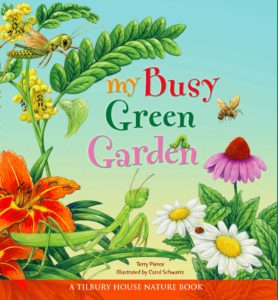 CATHY HOOKEY
Winner of an autographed copy of Emma Otheguy's Martí's Song for Freedom: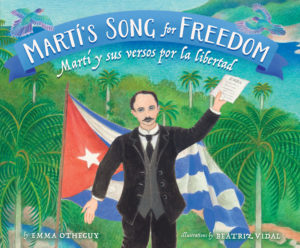 LAUREN KERSTEIN
Winner of an autographed copy of Andrea J. Loney's BUNNY BEAR: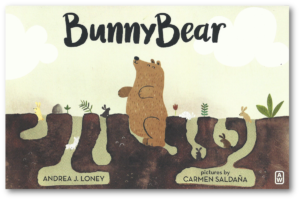 JOY MAIN
Winner of an autographed copy of Paula Yoo's SIXTEEN YEARS IN SIXTEEN SECONDS: THE SAMMY LEE STORY: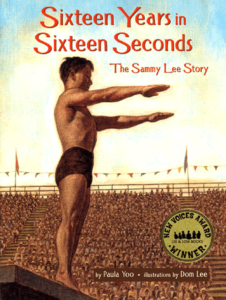 LORA "LOLO" LAFFAN
Winner of an autographed copy of Paula Yoo's SHINING STAR: THE ANNA MAY WONG STORY: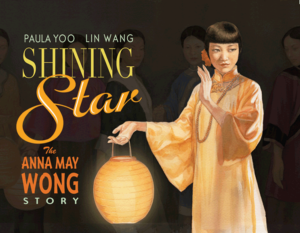 CHRISTINE EVANS
Winner of an autographed copy of Paula Yoo's TWENTY-TWO CENTS: MUHAMMAD YUNUS AND THE VILLAGE BANK: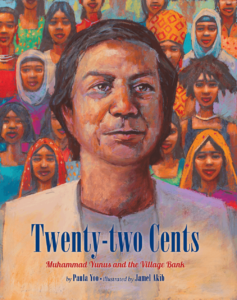 JOAN LONGSTAFF
Winner of an autographed copy of Paula Yoo's GOOD ENOUGH: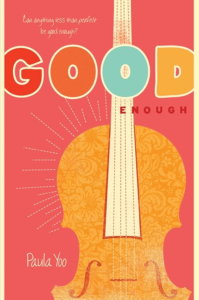 JENNIFER G. PREVOST
Winner of an autographed copy of Paula Yoo and Shirley Ng-Benitez's LILY'S NEW HOME & WANT TO PLAY?: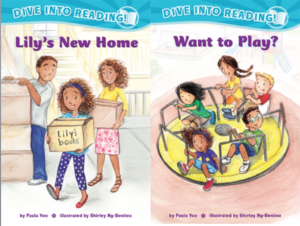 ALEXANDRA DONAHUE
Winner of the Official NAPIBOWRIWEE Notebook: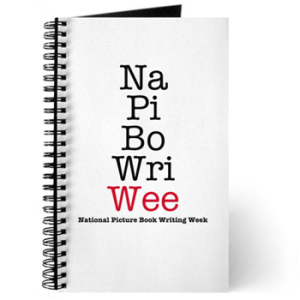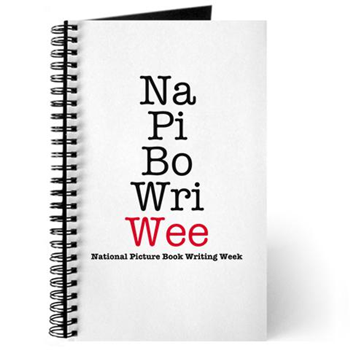 MEGAN JONES
Winner of the Official NAPIBOWRIWEE MousePad: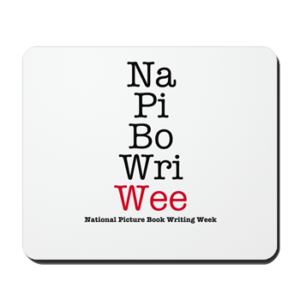 CINDY CLEMENS
Winner of the Official NAPIBOWRIWEE Button: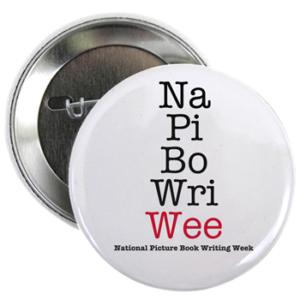 TRACEY BROWN
Winner of the Official NAPIBOWRIWEE Travel Mug: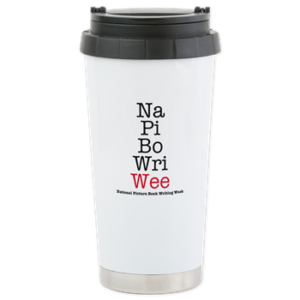 ROSEMARY WHATLEY
Winner of the Official NAPIBOWRIWEE Coffee Mug: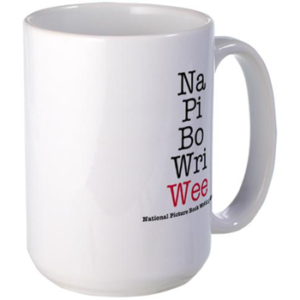 DARCEE FREIER
Winner of the Official NAPIBOWRIWEE Tote Bag: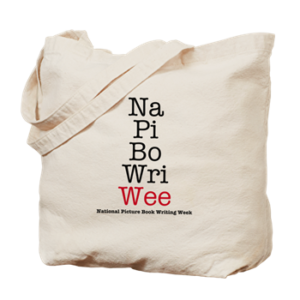 NICOLE TURNER
Winner of the Official NAPIBOWRIWEE BEACH BAG: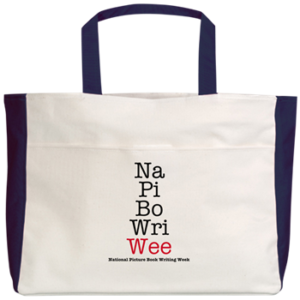 DIANE O'NEILL
Winner of the Official NAPIBOWRIWEE T-Shirt: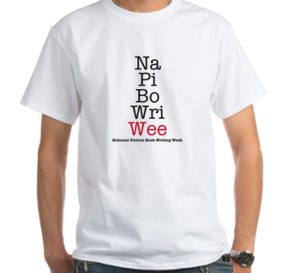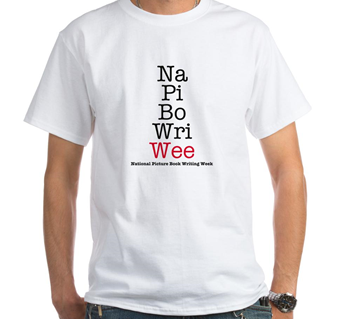 DAVID MCMULLIN
######
CONGRATULATIONS TO OUR WINNERS!!!! Please stay tuned – I will email everyone this week to make arrangements for your prizes!
The final official NAPIBOWRIWEE blog announcing our official 2018 dates will be posted on May 9, 2018 at 9 AM EST/6 AM PST. Please note – our event is ALWAYS the first week of May. Every May 1-7 is our NAPIBOWRIWEE event.
IMPORTANT WEBSITE NOTICE: This website goes on hiatus from June 1, 2017 to December 31, 2017. I will post new updates in 2018 before our May 1-7, 2018 event. You can always keep up on all my books & TV & music adventures here at my main website: http://paulayoo.com
If you want souvenirs from our store, please visit it here: http://www.cafepress.com/paulayoonapibowriweeclassic
You can also keep up with our official FACEBOOK page:  https://www.facebook.com/groups/109169309167365/
You can also keep following me on Twitter @paulayoo for future NAPIBOWRIWEE updates.
And I'm on youtube! Subscribe to my channel here for all my fun violin videos and cat videos! https://www.youtube.com/user/PaulaYoo
And if you want, you can also follow my cat OREO and his baby siblings Beethoven & Charlotte here: https://twitter.com/oreothecatyoo
Grateful thanks again to everyone who participated. I'm very honored and moved by everyone's fun comments posted on all our blogs and by your hard work and enthusiasm and kind words. You guys ROCK!
And of course, a big THANK YOU! to our Guest Authors/Rock Stars Jason Gallaher, Courtney Pippin-Mathur, Terry Pierce, Emma Otheguy and Andrea J. Loney!
Now go get some rest. You deserve it. Please keep me posted on what happens to your 7 books and your future writing adventures! As always, remember… HAPPY WRITING! WRITE LIKE YOU MEAN IT!
xoxox
Paula Yoo
May 8, 2017