2019 NAPIBOWRIWEE DAY 2 – Meet Guest Author Alice Faye Duncan!
WELCOME TO DAY 2 OF THE 2019 NATIONAL PICTURE BOOK WRITING WEEK WITH GUEST AUTHOR ALICE FAYE DUNCAN!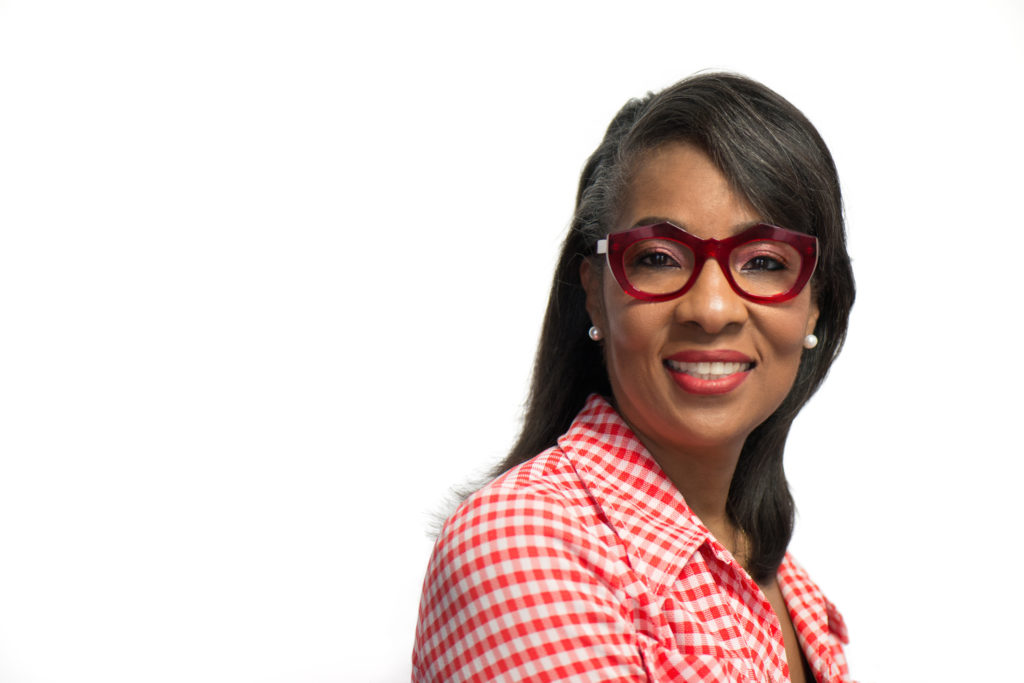 Welcome to Day 2!
Congratulations to those of you who finished Book #1 already! I loved everyone's energy and fun posts on social media and in our blog comments section!
FYI I am swamped this week like many of you with outside duties (job, family etc) so I may be behind on responding to everyone's comments, but I do read everything and appreciate everyone's insightful thoughts. Thank you all for participating.
MY DAY 1 EXPERIENCE: So we have family staying with us all week and I've got some TV work meetings to prepare for, while also juggling some books deadlines. So I decided to write my Book #1 immediately first thing in the morning as a warm up writing exercise. Because we have three cats, they were very shy at first with our family house guests. Especially Charlotte. So I wrote a little poem about hidden cats. 🙂 As I mentioned in an earlier blog, because my new book is a YA narrative non-fiction book about a famous crime/tragedy/court trial, I wanted to focus on fun, happy little cat poems all week. Although a lot of the NAPIBOWRIWEE drafts that I write never see the light of day or end up being possible submissions for publications, I truly believe every book helps me as a writer on my journey. They are sometimes a great writing exercise and/or can inspire a FUTURE book.
And now for some shameless self-promotion LOL… if you are curious, my latest episode of TV airs tonight. My last job was writing for the very fun YA noir mystery spin-off series, PRETTY LITTLE LIARS: THE PERFECTIONISTS. My episode "Dead Week" airs tonight (Wed. 5/1/19) at 8 PM on Freeform! Here's a link to a preview trailer: https://www.youtube.com/watch?v=NGlkbXjnKW0
Who knows? Maybe it will inspire you to write a MYSTERY-themed picture book today! 🙂
And now, to inspire us for Day 2… meet ALICE FAYE DUNCAN! Not only in today's blog, but you can also meet her IN PERSON at this year's Society for Children Book Writers & Illustrators (SCBWI) national conference! She will be on faculty for the conference this August 9-12 in Los Angeles, CA. For more information on the conference, go here: https://www.scbwi.org/events/48th-annual-summer-conference-in-los-angeles-la19/ And for more info on SCBWI, go here: https://www.scbwi.org
DAY 2 – GUEST AUTHOR Q&A WITH ALICE FAYE DUNCAN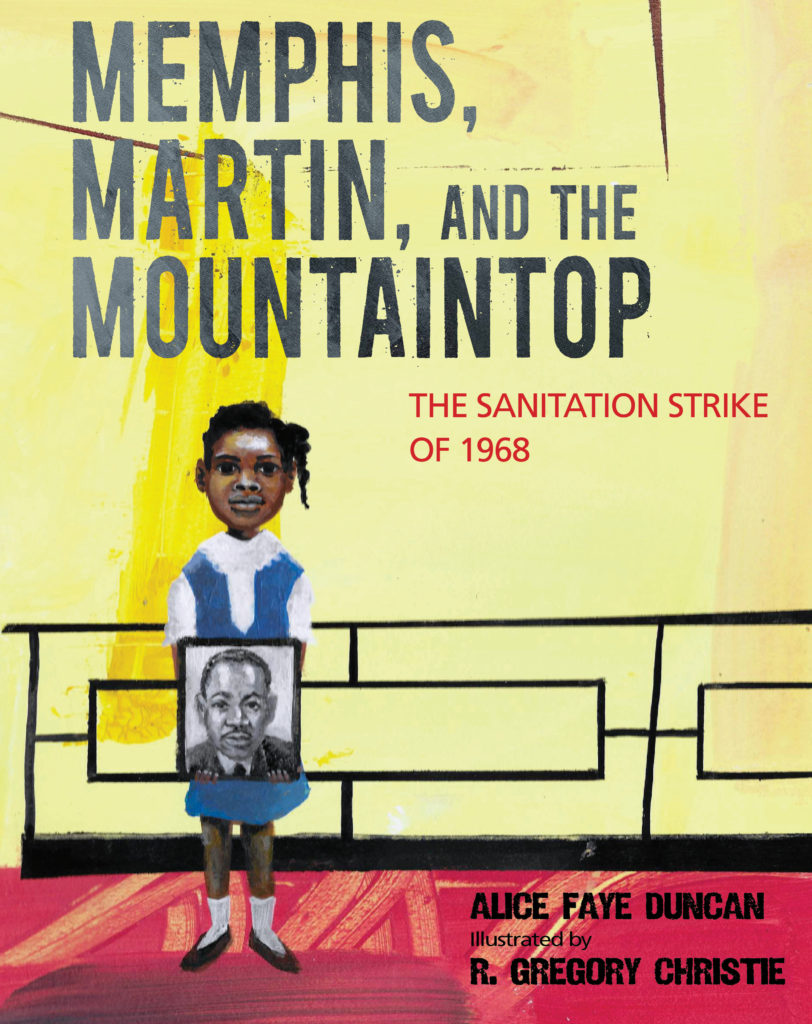 PUBLICATION INFO: MEMPHIS, MARTIN AND THE MOUNTAINTOP—The Sanitation Strike of 1968 Publishing Company: Calkins Creek Press—2018 Synopsis: This historical fiction is a picture book about the Memphis Sanitation Strike and Dr. King's last stand for justice in 1968. It is a collection of poems and narratives, told through the eyes of a little girl—Lorraine Jackson. She marches with Dr. King and is privileged to hear his "Mountaintop" speech on the night before his assassination. While American cities burn with flames and emotional rage, Lorraine Jackson writes a poem to vent her pain and celebrate the life of the fallen leader. Lesson plans for the book are available at www.alicefayeduncan.com.
BIO: Alice Faye Duncan is a poet and librarian. Her celebrated books include MEMPHIS, MARTIN AND THE MOUNTAINTOP, A SONG FOR GWENDOLYN BROOKS and HONEY BABY SUGAR CHILD. She uses words like music. Her books and poems are created to be spoken aloud. Big dreams require longs seasons to be born. Alice wrote MEMPHIS, MARTIN AND THE MOUNTAINTOP over the course of ten years. The illustrator is Gregory Christie, a recipient of the Coretta Scott King Book Award. Together, their book has received countless star reviews. Kirkus Magazine and School Library Journal called MEMPHIS, MARTIN AND THE MOUNTAINTOP a "Best Picture Book in 2018." Interviews and book information are available on her website: www.alicefayeduncan.com
Q&A WITH ALICE FAYE DUNCAN
NOTE FROM PAULA: Alice Faye Duncan wrote a beautiful ACROSTIC full of joy and wisdom to answer our questions. (An acrostic is a word puzzle or poem where certain letters in each line spell out another word or words. In Alice's acrostic, the first letter of every sentence to spell out a word. Can you guess what word it spells?). This is a refreshing take on our traditional Q&A format!
Alice was my grandmother's name. She died one year before my birth.

Living in Memphis inspired me to write about Dr. King's assassination.

I write picture books because they are lyrical—and I love music and poetry.

Concise, laconic and spare texts make writing picture books a challenge.

Every picture book follows its own unique evolution. MEMPHIS, MARTIN,
AND THE MOUNTAINTOP required 10 years of my writing life.
First book—WILLIE JEROME. It swings like Jazz. It is no longer in print.

A valuable piece of advice? Read poetry every day. Picture books are big-hearted poems.

You should expect miracles each day. The Universe offers its omnificence to your words.

Enjoy and surrender to the writing process. Follow your muse along the circuitous route from…
First Draft…Revision…Revision…Revision…Final Draft! When I surrendered to this mind-boggling, hair-pulling and refining process—publishing contracts became more frequent.
Duncan means "Black Warrior." I write about the Black Experience as a calling—not a trend.

Unfiltered and thoughtless words can destroy a career. Season your Twitter posts with kindness.

No one succeeds without help from others. Join your local SCBWI. Join a critique group.

Can you see your book on the NYT Bestsellers List? Use your imagination to take you places.

A ruled Shinola Journal and Palomino Black Wing Pencil (602) are my favorite writing tools.

No day must pass without you writing. Write a journal entry. Write a poem. Write a letter to your mother. Write a grocery list. Write a Thank You Note. Start a new story. Finish an old story. The daily doing will lead to your writing success.
######
Thank you Alice Faye Duncan for your Amazing Acrostic! This was such a creative way to answer our questions! For more information on Alice and her books, please go here: www.alicefayeduncan.com You can also follow Alice on Twitter @alicefayeduncan
Alice will graciously donate an autographed copy of her latest book to a lucky winner in our annual drawing contest! (Winners are chosen at random). Winners will be announced on our May 8, 2019 blog, so stay tuned!
I am inspired by Alice to write an acrostic for my Book 2. Who's with me? Good luck today with your writing!
As always, remember… HAPPY WRITING! WRITE LIKE YOU MEAN IT!