2019 NAPIBOWRIWEE DAY 3 – Meet Guest Author Deborah Underwood!
WELCOME TO DAY 3 OF THE 2019 NATIONAL PICTURE BOOK WRITING WEEK WITH GUEST AUTHOR DEBORAH UNDERWOOD!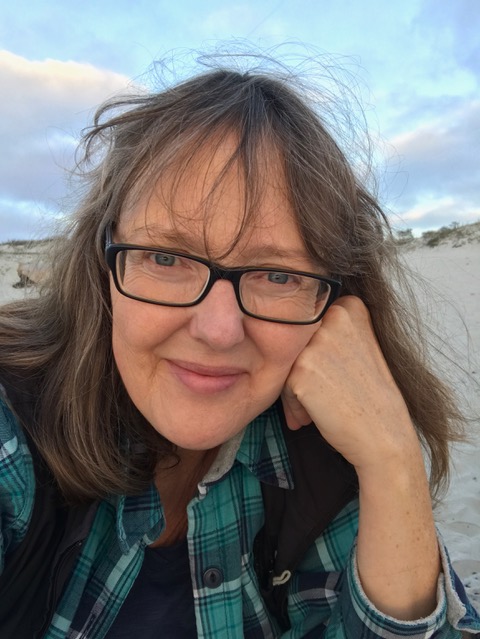 Welcome to Day 3 of our 2019 NAPIBOWRIWEE!
It's only Day 3 and I'm so proud of everyone's progress! We've had tons of comments not only here on the blog but on social media including Twitter, Facebook & Instagram.
MY DAY 2 EXPERIENCE: I was inspired by the lovely Alice Faye Duncan's interview where she wrote an acrostic for our Q&A interview. So I decided to write an acrostic prose poem for my Book #2. About my cats, of course. My trick was to first think of a phrase or words that made up a cool story and theme. Once I figured out that simple sentence, I then tried to form the acrostic around it. It was harder than I thought and took more time than I thought, LOL! But I finished a very very very VERY rough version. I plan to either revise it or use this technique for a future picture book idea. Thank you Alice for my Day 2 inspiration! 🙂
In the meantime, let's hit the ground running on DAY 3 with our special guest, author DEBORAH UNDERWOOD! By the way, coincidentally, today is also her birthday! HAPPY BIRTHDAY DEBORAH UNDERWOOD! EVERYONE PLEASE WISH HER THE BEST BIRTHDAY EVER! So glad we can celebrate her birthday during NAPIBOWRIWEE! So without further ado…
DAY 3 – GUEST AUTHOR Q&A WITH DEBORAH UNDERWOOD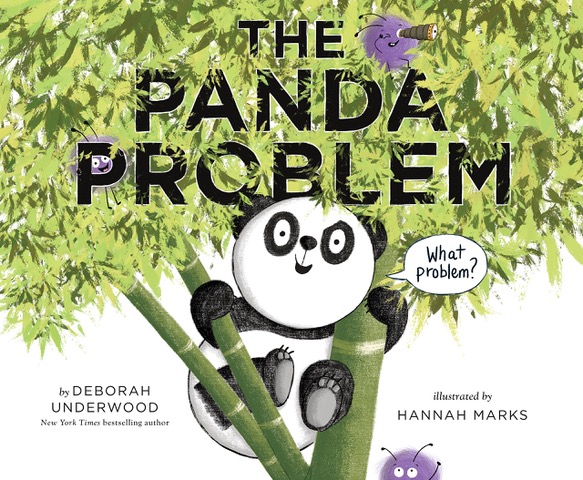 BIO: Deborah Underwood is the author of numerous picture books, including The Panda Problem, Bearnard's Book, Interstellar Cinderella, and the New York Times Best Sellers Here Comes The Easter Cat, The Quiet Book, and The Loud Book! She lives in Northern California with her feline muse, Bella. Please visit her online at DeborahUnderwoodBooks.com.
Q&A WITH DEBORAH UNDERWOOOD
What is the most challenging part about writing/illustrating picture books?
I think the most challenging part of writing picture books is leaving room for the illustrator—writing less, not more. In a novel, a lovely description pulls the reader into your world. In a picture book, it handcuffs the artist and limits options. I'll never forget what Renata Liwska, the fabulous illustrator of The Quiet Book, told me: if a writer writes too much description, the illustrator feels like she's tracing a line that's already been drawn.
Do you have a favorite picture book or a picture book that most inspires you with its writing and/or art? If so, which one is it and why?
One recent favorite is Elisha Cooper's Big Cat, Little Cat. It's specific yet universal. It's elegant. It rips your heart up and then puts it back together, all in 165 words. (At least I think it's 165 words; that's what the Accelerated Reader website —a great source for word counts, by the way—says. Normally I'd check the book itself to confirm, but I don't want to dissolve into a puddle of tears right now.)
If you could give one piece of writing or illustrating advice for our NaPiBoWriWee participants, what would it be?
It sounds so simple, but here it is: do the work. For picture book writers, that means read hundreds of picture books. Read books about writing for kids. Join SCBWI. Join a critique group. Go to conferences. Write. Revise. Revise again. Do all the stuff you know you should be doing.
I was lucky—I guess!—in that I'd tried a bunch of other kinds of writing in the many years before I focused on children's books. So I got a lot of rookie mistakes out of the way before I entered this field. In my callow youth, I dismissively thought anyone could write a romance novel, so I dashed one off and was mortified to get an incisive rejection letter from an editor who pointed out the many flaws in my manuscript. I submitted an article to a magazine I hadn't read a single issue of. (I mean, come on!) I got a "send me your next one" letter after I submitted a screenplay and was too inexperienced to know that was actually very encouraging, so I gave up. Argh!
You may hear about lightning-strike successes, but most people who succeed in this field do it through years and years of study, hard work, and persistence. (Darn it!)
There's been increasing pressure for writers and artists to be active on social media. Are you on social media? If so, where can your readers reach you? Has social media helped your writing/art journey and career? Any advice for writers or artists who might feel overwhelmed by the social media "burden"?
Oh gosh, that's such a huge issue, isn't it? The best advice I've heard is to do what feels right to you. I'm very active on my personal Facebook page because I love being there: I've met so, so many wonderful book creators, and some of them have become real friends even though we've never met in person. I've gotten book ideas from things I've seen in my feed. Being on Facebook encourages me to write poems, which I share there. My Facebook pals keep me company during my work day, which for a freelancer can be lonely. I do talk about my books on Facebook, but the primary reason I'm there is for the community.
Twitter, on the other hand—boy. I do have an account, but it's mostly to keep an eye on my mentions (e.g., if a teacher tweets that her class enjoyed reading Here Comes Valentine Cat, I want to be able to acknowledge that and thank her). But I don't really get it, and I don't enjoy it nearly enough to try to figure it out. Life's too short!
So my advice is to experiment, but stay true to what feels good to you. Be your authentic self, because that's what people will respond to. And be aware that any social media platform can morph into a time-eating monster you must perpetually battle—as I do!
######
Thank you Deborah for taking time to talk with us about picture books! I love your common sense advice on how we need to continue working hard because WRITING PICTURE BOOKS IS HARD! 🙂 It's all about being humble and paying your dues. Deborah's career is an example of how hard work DOES pay off! For more info on Deborah, be sure to visit her website here: DeborahUnderwoodBooks.com
Deborah will graciously donate an autographed copy of her latest book to a lucky winner in our annual drawing contest! (Winners are chose at random). Winners will be announced on our May 8, 2019 blog, so stay tuned!
Well, speaking of working hard, I'm off to juggle my Book #3 along with my other book deadlines and work meetings. I think my decision to just focus on very young and super short books about my three cats is working so far. It kind of focuses me in the morning before I delve back into my larger book deadlines. Keep me posted on how you are all doing! I'm a little behind on the comments on these blogs because of my schedule, but I promise to respond more soon! Thank you again for participating! I also hope our new members are having fun, too! 🙂
Until tomorrow, remember… HAPPY WRITING! WRITE LIKE YOU MEAN IT!