2019 NAPIBOWRIWEE DAY 4 – Meet Guest Author Curtis Manley!
WELCOME TO DAY 4 OF THE 2019 NATIONAL PICTURE BOOK WRITING WEEK WITH GUEST AUTHOR CURTIS MANLEY!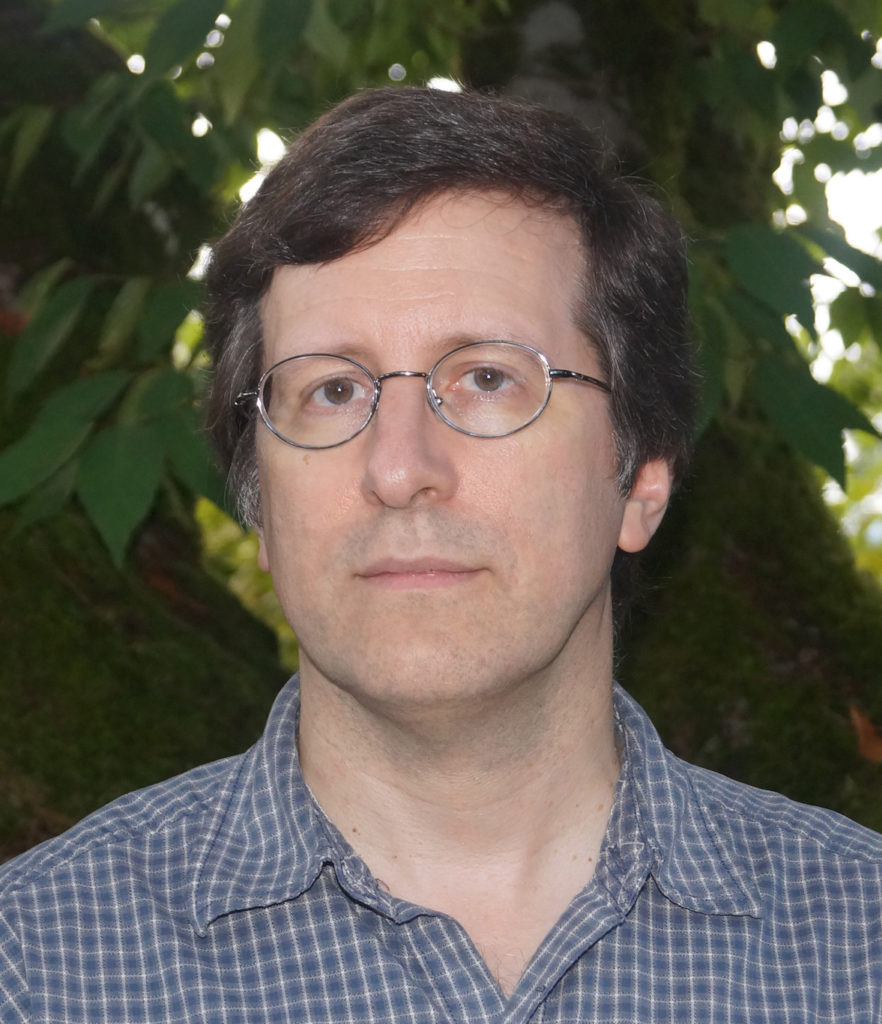 Welcome to Day 4! We are halfway through NAPIBOWRIWEE! Warning: Day 4 & 5 sometimes are the breaking point for a lot of participants because the first few days are fun, and then by Day 4/5, you're like, "OMG I STILL HAVE TO WRITE AGAIN?" LOL! So hang in there! If you can make it through today and tomorrow, you can sprint to that Day 7 finish line! 🙂
MY DAY 3 EXPERIENCE: As I have mentioned before, I've been swamped with my own book deadlines and TV work meetings plus entertaining family houseguests staying with us all week. I was a little blocked and didn't know what to write. And then I remembered my show! I am currently a Co-Executive Producer for the spin-off series PRETTY LITTLE LIARS: THE PERFECTIONISTS on Freeform. My episode called "Dead Week" aired on Monday May 1st. (You can see the trailer preview here: https://youtu.be/NGlkbXjnKW0 It's a mystery series. So I thought – is there a mystery my cats can solve in a poem? And BOOM! Book #3 done. It was fun and very rough but since I worked on a TV mystery series all last year, it was at least easy to come up with a simple plot and clues. I might go back to this one after NAPIBOWRIWEE wraps up! 🙂
And now, it's Day 4. Bonus points for Day 4 being on a Friday! That means hopefully some of us have a little more time to write this weekend! For our NAPIBOWRIWEE parents, if you have activities this weekend with your children, see if those events inspire book ideas for Days 4, 5 & 6! For anyone who has a social event to attend like a party or movie etc., use that as inspiration for your next book if you are running dry on ideas! And to kick off our weekend with a bang, here's our Day 4 Guest Author CURTIS MANLEY!
DAY 4 – GUEST AUTHOR Q&A WITH CURTIS MANLEY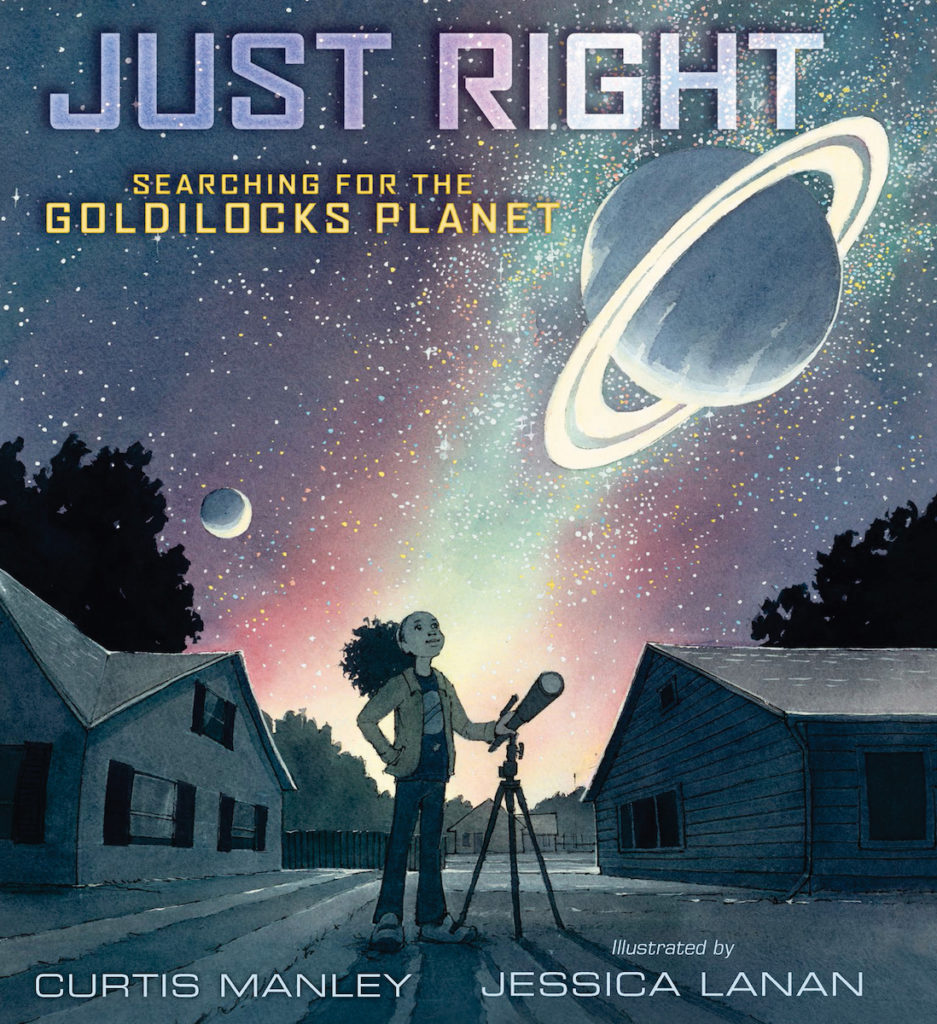 PUBLICATION INFO: Just Right: Searching for the Goldilocks Planet (Roaring Brook Press/Macmillan, published January 29, 2019) Book synopsis: Our sun is a star. In the night sky are all kinds of stars, and orbiting those stars are planets like the ones in our own solar system. Some of those planets are too big to be habitable. Or too small. Too hot or too cold. Planet Earth is just right—our very own Goldilocks planet. Are there other habitable planets besides Earth? Are they home to beings like us? How would we interact with them? Follow a young girl as she explores these questions in this book about the wondrous search for another Goldilocks planet.
BIO: Curtis Manley was a scientist in a previous life, and his interests range from science and technology to art, haiku, and poetry. He writes fiction and nonfiction picture books and enjoys including real-world facts even in stories that otherwise seem fantastic. Curtis grew up in Pennsylvania but now lives near Seattle with his wife, daughter, and cat. His books include the fiction picture books THE SUMMER NICK TAUGHT HIS CATS TO READ and SHAWN LOVES SHARKS, the retold folktale THE CRANE GIRL, and the nonfiction picture book JUST RIGHT: SEARCHING FOR THE GOLDILOCKS PLANET. Visit him at curtismanley.com.
Q&A WITH CURTIS MANLEY
What inspired you to write picture books?
My wife and I both wrote poetry when we met, and beautiful, well-written books always caught our eye. When our daughter came along, we had an extra excuse for looking at books. We found many picture books we loved, and after several years, in addition to the poetry and flash fiction I was writing, I began coming up with ideas that I thought might make good picture books. From then until my first book was published was only 16 years…
Do you write in any other genres of writing? If so, what and why? Any preferences?
I've written and published scientific papers, poetry, flash fiction, haiku, and articles for children's magazines. Currently I'm concentrating on fiction and nonfiction picture books… but also exploring a few ideas for middle grade novels and (perhaps) chapter books.
What do you like most about picture book writing versus other genres?
I love that I can tell an interesting story in 32 (or so!) pages, and that if I'm lucky the illustrations will make the book even more amazing than whatever I've accomplished with the words. And I've been VERY lucky with what illustrators have created to pair with my words!
What is the most challenging part about writing picture books?
Fitting the story as I want to tell it into a length that an editor thinks isn't too long. There are always more details or dialog that I want to use than will actually fit into the typical word-counts of picture books that get published today. It can be a great struggle to pare down and revise the text in a way that allows me to retain my satisfaction with the story and the rhythm and feel of its language.
Tell us about your first published book – what inspired the idea for the book?
My first published book was THE SUMMER NICK TAUGHT HIS CATS TO READ. Its inspiration was my then-middle-grade daughter's "book trances"—when the outside world disappeared and she couldn't hear me or her mother talking to her… However, the published version of the story is not about book trances at all, but about how some of us humans—I mean cats—don't learn to read as easily or as quickly as others…
How long did it take to write?
I started it early in 2009. Several versions later it caught an editor's eye in early 2014, went through seven more revisions, and was published in 2016.
Do you have a favorite picture book or a picture book that most inspires you with its writing and/or art? If so, which one is it and why?
Two of my favorite books when I was very young were THE POKY LITTLE PUPPY and THE COLOR KITTENS. They were fun stories, and my brain really enjoyed the repetition of phrases and the rhythm of the words. Some of my own stories use techniques I unconsciously learned from those books long, long ago.
Where is the best place for you to write your books?
Although I don't do this every day, or even every week, I enjoy staying in bed in the morning and either brainstorming notes and details for a project, or beginning the first draft of a new story—with a pencil on paper. That's one place I have no distractions: no cell phone, no internet, no social media, and no breaking news—and sometimes I'm lucky enough to have the cat curled up asleep beside me! Once that first draft is typed into the computer, most of my work takes place in front of a screen and is subject to distractions big and small.
Tell us something about yourself that most people don't know.
My education was in geology and planetary geology: the history of the Earth and of the other rocky planets and moons in the solar system, respectively. I hope at some point I'll have books about aspects of those topics for young people…
If you weren't a writer, what would you be?
I've worked in retail, as a laboratory assistant, as a geologist, as a software test engineer, and most recently as a technical writer and editor; I'd most likely be doing the latter right now if I weren't writing children's books.
If you could give one piece of writing advice for our NaPiBoWriWee participants, what would it be?
One of my biggest problems when writing a first draft is feeling paralyzed by all the possibilities. Each paragraph—and every sentence—could go in any number of directions! Which one sounds best? Which one is most interesting? Which one moves the plot forward? This paralysis is diminished when I'm writing with pencil and paper: it's so easy to cross out a sentence and just keep going—or follow one thread and then follow another. And I know that later I'll have many opportunities to re-think each word as I revise—but once I have a full, first draft, those possibilities seem more manageable.
There's been a growing demand for more diversity in children's book publishing for women and people of color either as book subjects/stories/characters or for diverse writers/illustrators. What are your thoughts on that, if any?
I suspect it will take a long time to reach the point where the characters in U.S. children's books actually resemble what the people who make up this country look like, but some good progress is being made. It's important not just so everyone can see themselves in books, but so we can all see everyone else, too.
My stories tend to reference shared popular culture, nature, and science—instead of anything specific to a particular ethnicity or religion. I also tend not to stipulate the personal appearances of my characters, and so the editors, art directors, and illustrators have been able to decide how best to show diversity in the protagonists as well as in the background characters. I feel their decisions have worked perfectly for the stories I was telling in my books.
There's been increasing pressure for writers and artists to be active on social media. Are you on social media? If so, where can your readers reach you? Has social media helped your writing journey and career? Any advice for writers or artists who might feel overwhelmed by the social media "burden"?
To make a significant difference in the sales of my books by my own actions on social media, I feel I would need to be a one-person dynamo on all the platforms—and that would leave me no time for writing or for the kind of intensive research that some of my book projects require. It would also be a poor fit for my personality. So I've limited myself to Facebook, and generally just post about my books in a way—and with a frequency—that I hope is not too pushy or annoying. I also don't put much of my life on Facebook, but that's just me…
Tell us about your most recent book.
JUST RIGHT: SEARCHING FOR THE GOLDILOCKS PLANET is very different from my previous books (two fiction picture books and one retold folktale) in that it is a nonfiction picture book. I'm very happy that I get to write about science topics in a format that makes the subject accessible to young people! My lifelong interest in outer space and the questions that science fiction explores helped keep me up-to-date on developments in the search for potentially habitable planets around other stars, so my first draft flowed easily. That's not to say that I didn't agonize over revisions—I did! I had to decide which subtopics to retain (I wanted to keep them all!), how to clearly explain complex concepts, and how to limit the amount of jargon without misleading readers; making those calls wasn't straightforward.
Although I had been keeping up on how the search for exoplanets was progressing, the idea for the book actually came from my editor—but I was silly and worked on other manuscripts for two years before starting on JUST RIGHT… Writing it took six months, another six months was spent on several rounds of edits, and publication was two years after that.
As of now, astronomers have discovered more than 4,000 exoplanets—including more strange worlds than could ever fit into one book. Remember Vulcan, the home world of Mr. Spock from Star Trek? It supposedly orbited the star 40 Eridani A—and we've now found a rocky exoplanet around that star. And in Star Wars, Luke Skywalker cast two shadows because there were twin suns in the sky of his home planet… We've found an exoplanet like that.
I'm very pleased with how the book turned out, but I certainly wasn't prepared to learn that it made someone feel like crying: "crying in a good way at the absolutely perfect ending." That's the kind of emotional investment I thought was only possible with a novel—but I don't mind being wrong!
######
Thank you Curtis Manley for talking with us! I love how he is both a scientist and a poet who writes children's books! His science background and latest book will totally inspire kids to join more STEM programs and to teach them how science is COOL! It's so fascinating to me as to how long and in-depth his JUST RIGHT book took in terms of research and writing on its way to publication. If you are writing non-fiction like Curtis & I, please note that sometimes these picture books can take longer because of all the research and fact-checking you have to do to make sure the info is right… while at the same time, also making sure you are telling an entertaining story that is not only informational but also has emotion in it. In fact, Curtis has inspired me to try my hand today at either a non-fiction or science-related cat book today for Book #4! Thanks, Curtis! 🙂
For more info his books, go here: curtismanley.com
Curtis will graciously donate an autographed copy of his latest book JUST RIGHT: SEARCHING FOR THE GOLDILOCKS PLANET to a lucky winner in our annual drawing contest! (Winners are chose at random). Winners will be announced on our May 8, 2019 blog, so stay tuned!
Good luck to everyone on Day 4! Please remember to post comments here in the blog and on social media. I am going to catch up finally this weekend on posting replies to your blog comments – thank you so much for your patience! And until Day 5, remember…
… HAPPY WRITING! WRITE LIKE YOU MEAN IT!